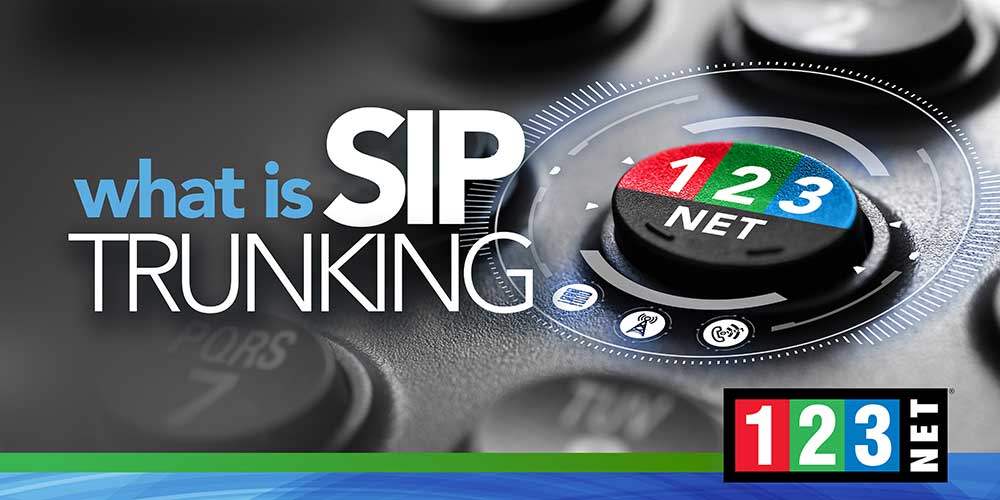 Voice over Internet Protocol (VoIP) services are becoming the go-to way to manage business voice. One of the most popular options is Session Initiation Protocol (SIP) trunking, which is more cost-effective and flexible than most legacy voice services.
What is SIP Trunking?
A SIP trunk provides voice and data traffic between users' phone systems and the Public Switched Telephone Network (PSTN) over a single IP network. It is a way to deliver high-capacity, secure, premium quality voice for businesses.
Scalability
SIP trunks have an interface that is better suited for growing businesses. Traditional phone systems often carry a 23-channel capacity, meaning that additional callers can only be added in increments of 23. Businesses with SIP trunks can add as many paths as needed, ensuring that they only pay for the interface they need.
Security
Businesses in industries such as government, healthcare, and education require ultra-secure connections for voice communication. Session border controllers (SBC) make SIP trunking systems secure for any business that requires secure voice. The SBC is a point of security between users and third-party callers providing the following features:
Topology Hiding & Privacy – The IP network topology of the business is hidden to prevent attacks. This protects user information and creates a layer of privacy between networks. Media is also monitored to prevent intercepts and fraud.
Access Control – Only known networks, devices, and applications are permitted to access the enterprise's voice system.
Encryption – SIP enables the encryption of media.
Denial of Service (DoS) – Protection from malicious attacks and non-malicious overloads.
Virus & Worm Protection – SIP is protected from malicious attachments and messages containing viruses, worms, and trojans.
Logging, Monitoring, and Reporting – Attacks and overloads are reported and monitored.
Call Quality
One of the best ways to measure the quality of a voice call is a Mean Opinion Score (MOS). The scale gives a numerical score for call quality ranking from one (bad) to five (excellent). When VoIP technologies first came to the market in the 1990's, phone voice quality took a step back, however current SIP trunking systems are now equivalent, if not better, in call quality.
The call quality of SIP trunking solutions typically ranges between four and five on this scale, meaning call issues are nearly imperceptible. Maintaining a high MOS is critical for all businesses. Weak voice quality leads to mental fatigue, reduced productivity, and a poor overall experience.
Flexibility
SIP trunks give businesses the flexibility to route voice traffic over redundant data circuits. If a primary connection is disrupted, voice traffic can be seamlessly routed over redundant fiber, fixed wireless, or Ethernet over copper using IP Failover. Having these redundant measures in place drastically reduces the chances of a business missing an opportunity due to voice services.
Interested in upgrading your business's voice services with 123NET's SIP trunking? Visit our VoIP Business Phone services page today!