Fixed Wireless
Michigan's Most Trusted Fixed Wireless Internet Provider
THE QUICKEST WAY TO CONNECT
Proven Carrier-Grade SLA for Guaranteed Uptime
Fixed wireless internet is ideal for businesses that need connectivity in a short time-frame. This service is also beneficial to connect locations in difficult-to-access areas or add additional diversity to network configurations with both fiber and fixed wireless connections. 123NET's Fixed Wireless provides high-speed internet and ethernet access up to 10 Gbps through microwave, point-to-point technology.  
Fixed Wireless as a Diverse Solution
Network Diversity provides businesses with two independent connections that do not share any common points. These diverse connections ensure that different paths are available in the event of a single point of failure or wireline outages. 123NET Fixed Wireless provides a unique connection that is not tied to traditional wired network connections. There are several different types of network diversity to protect your network: Route Diversity, Carrier Diversity, or Entrance Diversity.
Cost Effective
Avoid material expenses, construction costs, and permitting delays.
Scale Your Bandwidth
Adapt and upgrade your connectivity with symmetrical speeds up to 10 Gbps.
Fiber to Follow
An option for businesses where fixed wireless is quickly installed while fiber construction takes place.
FEATURES
QUICK INSTALLATION

Fixed wireless can be rapidly deployed in as little as 7-14 days for a standard install and 30-45 days for an FCC Licensed Install

SECURE

128/256-bit AES Encryption Available

LARGE MICHIGAN FOOTPRINT

55+ Fixed Wireless Points of Presence (PoPs) Sites delivering internet and ethernet services to over 35 cities

SLA (99.99%)

Fixed wireless has the same Service Level Agreement as fiber

ALTERNATIVE TO FIBER

Provides High-Availability Network without installation of new fiber infrastructure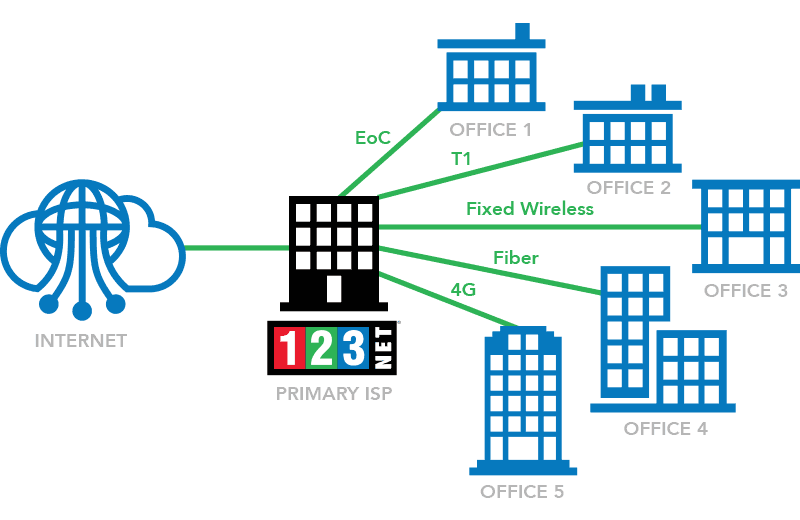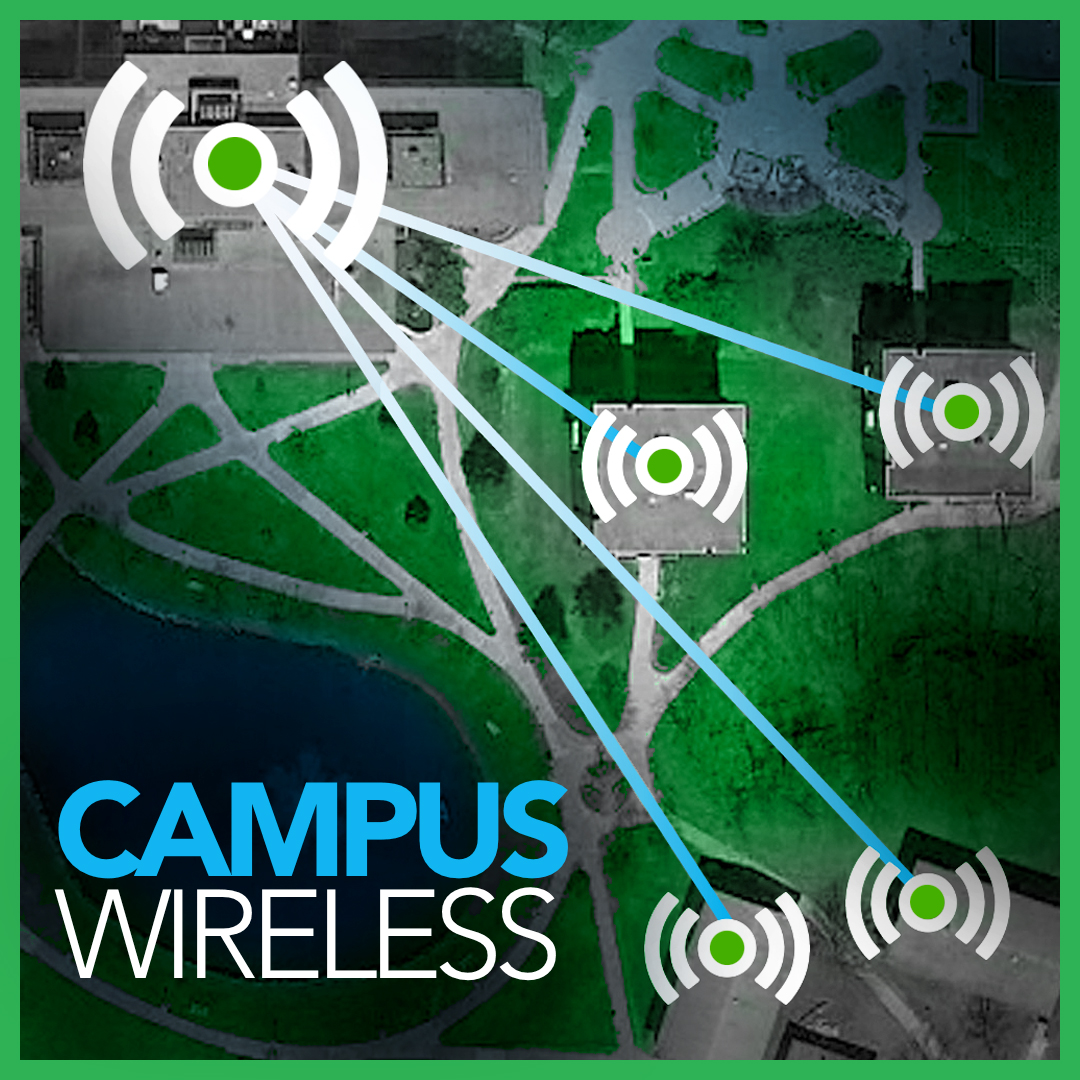 Custom Fixed Wireless
Campus Wireless
buildings, 123NET's Campus Wireless Solution delivers high-speed data quickly and easily without any construction constraints.
Private Point-to-Point
A secure point-to-point connection that directly links two locations together.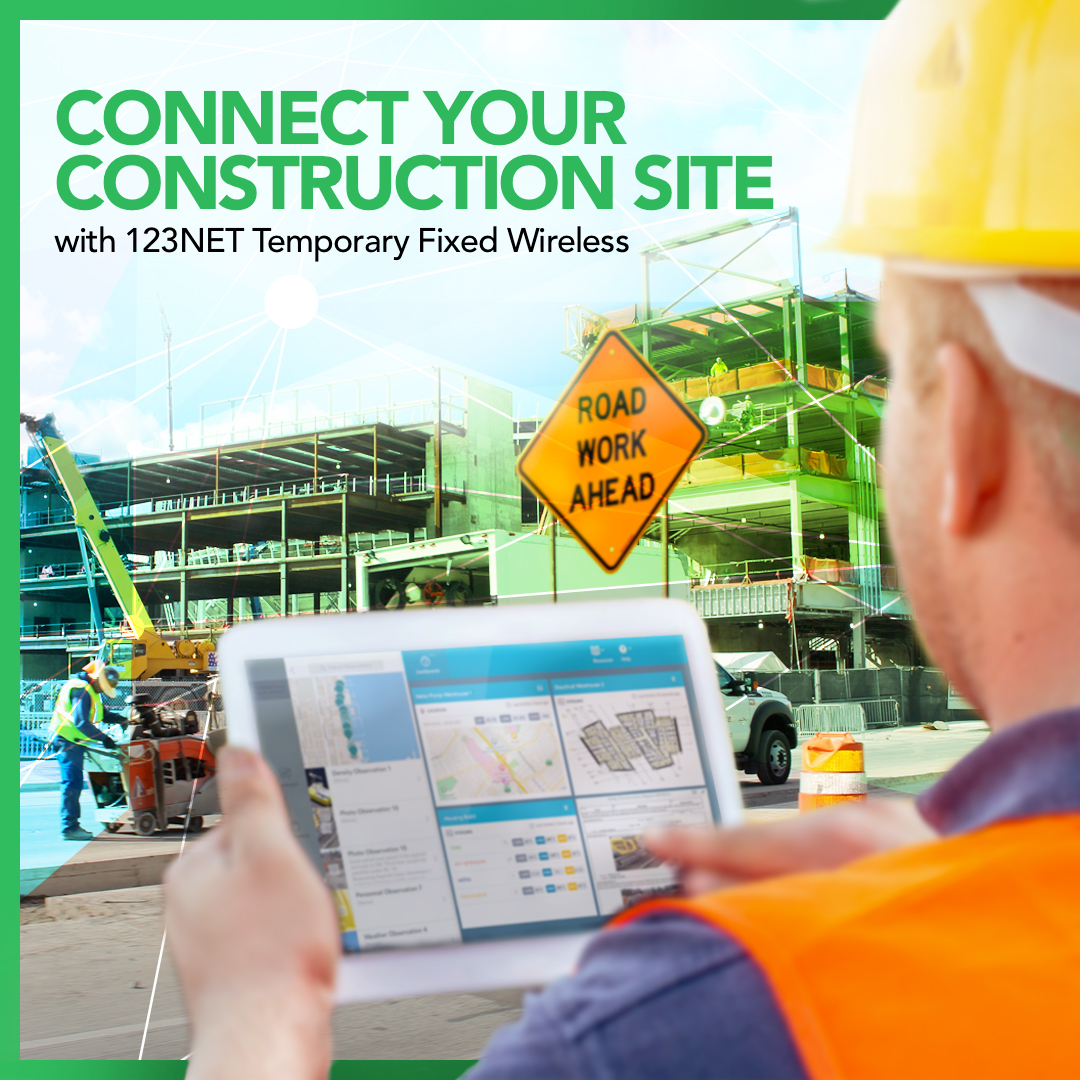 Temporary Internet Connectivity
Premier Event Wireless
A rapidly deployed service that provides high-speed internet access for industry conferences, business trade shows, concerts, and more.
Construction Site Wireless
A temporary, high-speed internet connection for construction sites and trailers throughout the project duration.
Fixed Wireless Presence
Service is currently available in these areas with ongoing expansion into new cities throughout Michigan:
Ann Arbor
Auburn Hills
Bloomfield Hills
Brighton
Byron Center
Canton
Chelsea
Chesterfield
Dearborn
Detroit
Farmington Hills
Ferndale
Flint
Grand Rapids
Grandville
Lansing
Milford
Mount Clemens
New Haven
Novi
Plymouth
Pontiac
Rochester
Romulus
Roseville
Saginaw
Saline
Southfield
Southgate
Sterling Heights
Troy
Warren
Westland
Wixom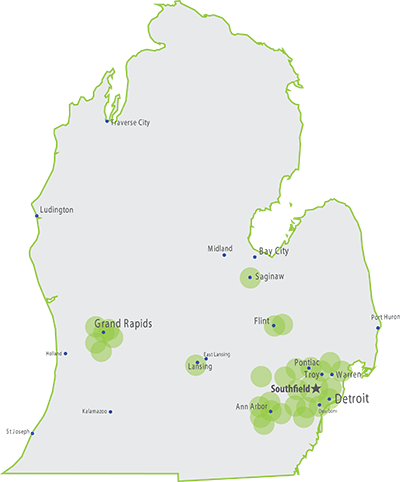 Commonly Asked Questions
How does weather affect the wireless service?
123NET's Fixed Wireless Service can withstand extreme weather conditions like heavy rain, snow, high winds, and severe temperature fluctuations without disrupting the overall Quality of Service.
Is a fixed wireless connection secure?
All incoming and outgoing data is protected through 128/256-bit AES Encryption.
Can I run voice on a fixed wireless connection?
Yes, VoIP can be utilized over a fixed wireless connection.
Is fixed wireless the same as WiFi?
No, fixed wireless utilizes line of sight to connect local towers.
When will a site survey be scheduled?
After submitted orders, site surveys are performed within 5 business days of the submitted date.
"Our school cannot function without a solid reliable internet connection. 123NET's service has been excellent and has provided our 800+ connected clients rock-solid connectivity and performance since day on."
John Crombe
Bishop Foley – IT Director