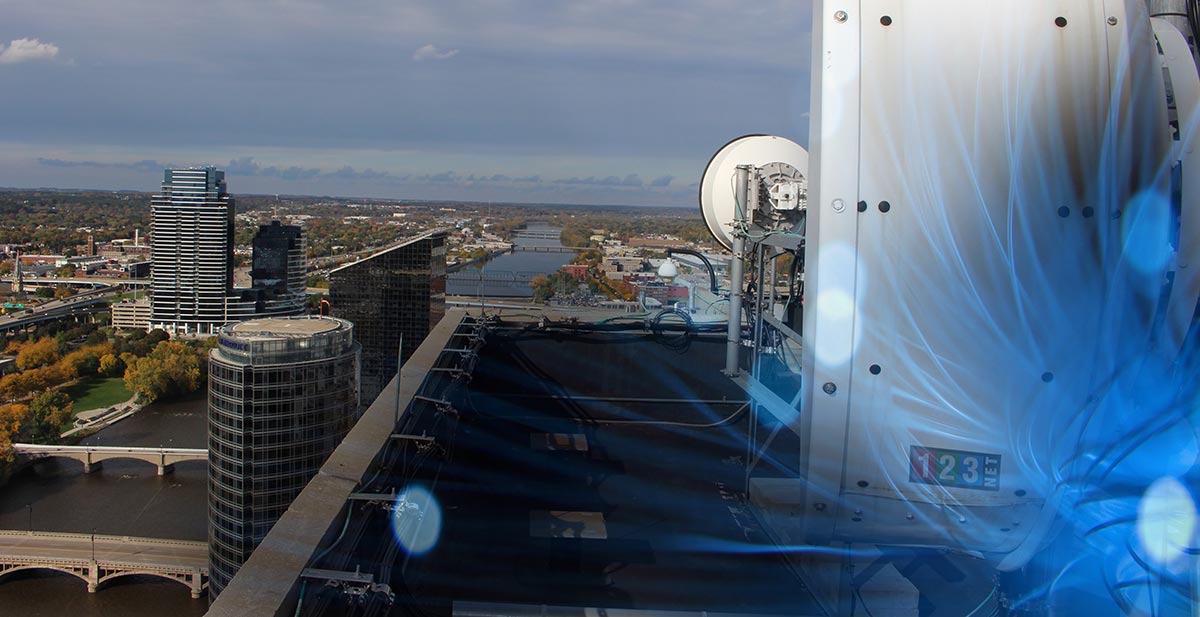 IP FAILOVER
Cost Effective & Hassle Free
Keep all Your Applications Connected with IP Failover
Uninterruptible Connection
Because 123NET handles public IP addressing, real-time applications aren't interrupted with IP Failover during circuit outages and your VoIP calls stay intact. Before your traffic traverses the path between our core and your building, we encapsulate each packet in a tunnel which enables us to provide you with static IP addresses that do not change when traffic moves between circuits.
Maximize Uptime
123NET's network is engineered to maximize uptime and your network should be too. We pre-configure carrier-grade equipment for your solution.
IP Failover Options
Dedicated Internet Access (DIA)
Add a level of redundancy while keeping the same dedicated, symmetrical and scalable connection to meet your bandwidth needs.
MPLS
Provide enterprise connectivity to off-net customer locations as well as a failover option to on-net locations through MPLS.
Voice
Available with SIP and Hosted PBX, 123NET offers failover from one Internet connection to the other.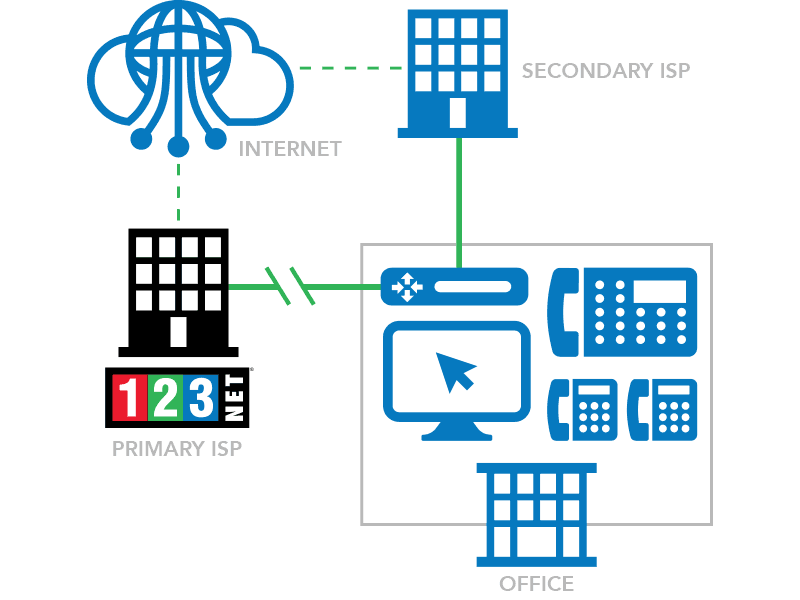 Features
Proven Network
123NET offers IP networking solutions engineered to deliver the speed and dependability your business requires:
Multiple Access Options
123NET offers flexible access options to meet your specific business requirements. Choose from 123NET MPLS, Dedicated Internet Access or bring your own bandwidth.
Reliable Service
In the event of an outage, data is automatically rerouted which keeps you connected. Local support teams are available 24x7x365.
Various Access Technologies
123NET provides a range of access technologies to ensure that you can get the right solution for your business. Options include:
FIBER: Symmetrical speeds up to 100 Gbps
FIXED WIRELESS: Symmetrical speeds up to 10 Gbps
4G LTE: Speeds dependent on customer location
CUSTOMER PROVIDED INTERNET: Integrate our IP Failover equipment with your own Internet Connection
"I needed to find somebody who had an intimate knowledge with a 60-year-old building. They needed to be flexible about our unique needs and special space. We needed to be smart when it came to price, but we have numerous cloud applications that need a reliable signal."
Richard Camarota
Highlands Restaurant – McClain Camarota Hospitality Managing Partner