DEDICATED INTERNET
– Business Internet Service
123NET's Business Internet Is Available & Knocking at Your Door
You Deserve Better Internet
400 Gbps
---
Quickly send and receive large files.
123NET Business Fiber Internet Supports up to 400 Gbps of symmetrical speeds.
24x7x365
---
Michigan-based Support
On average, a 123NET customer support representative answers your call in under 30 seconds.
270,000+
---
Addresses within network reach
123NET's network can reach up to 270,000+ addresses
3,700
---
Fiber Connected Buildings
On average, 123NET adds three buildings to it's network every day.
123NET's Business Internet: Ready for You
123NET's Business Internet is here for you. It's ready to give you better internet. With speeds up to 400 Gbps, you can send and receive big files fast. Plus, you can always get help quickly. A 123NET Customer support person answers your call in less than 30 seconds, 24x7x365.
123NET's network can reach up to 270,000+ addresses. And it adds three buildings to its network every day. With this big network, you can expect great performance and the ability to grow.
Boost Your Business with 123NET
123NET's Dedicated Internet Access (DIA) can make your business better. It gives you fast internet that's made just for your business. This means you get a reliable internet connection that won't slow down, go out, or lose money. With 123NET, your business can stay ahead and keep running smoothly.
Reliable & Balanced Internet
123NET's Dedicated Internet is a good, efficient, and flexible option for organizations. It gives balanced internet speeds, so businesses can upload and download content fast. The internet is connected to several big carriers and peers, using BGP routing to create a great routing environment. If the internet goes out, the data is rerouted to make sure the internet stays on.
Two Ways To Connect Your Business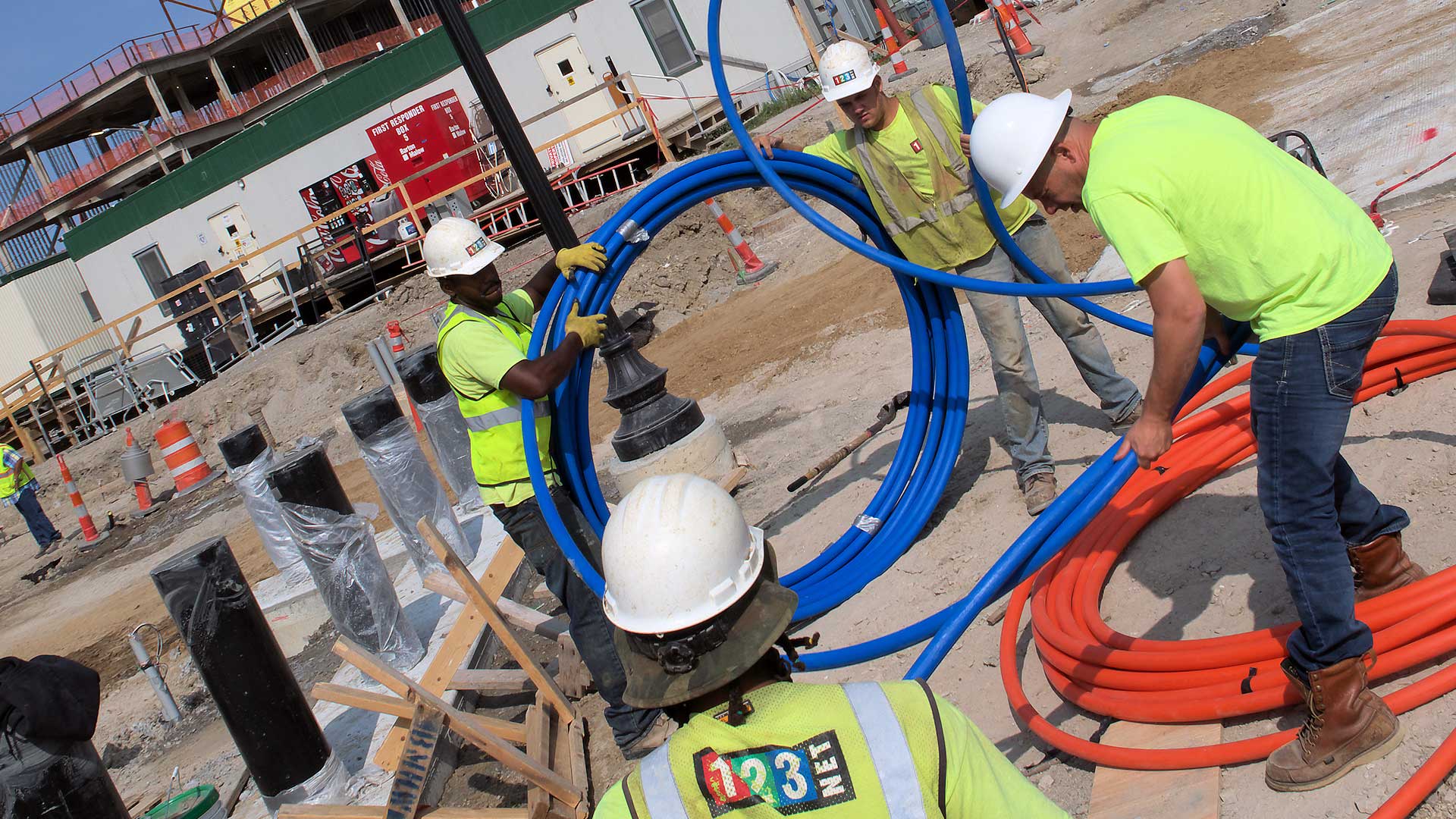 Fiber
123NET's Fiber Optic Network keeps your business running smoothly. With a big network over 4,500 miles long, 123NET can give dedicated fiber connections to over 200,000 commercial buildings across Michigan.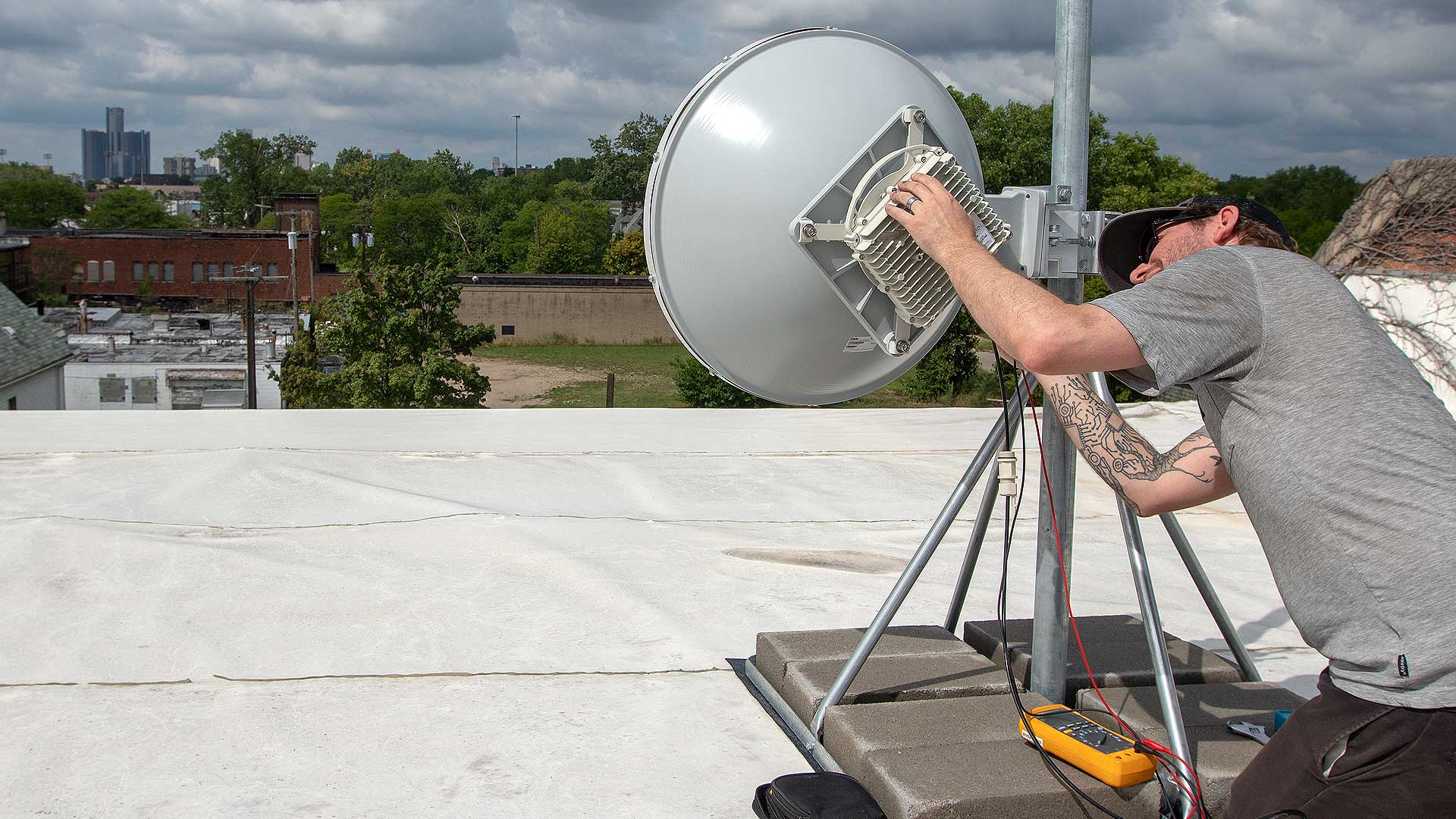 Fixed Wireless
123NET's Fixed Wireless can get you connected in 7-13 days. It gives a backup and a true balanced connection made for your business. With more than 55 fixed wireless towers in Michigan, 123NET Solution can be a main, temporary, or quick connection.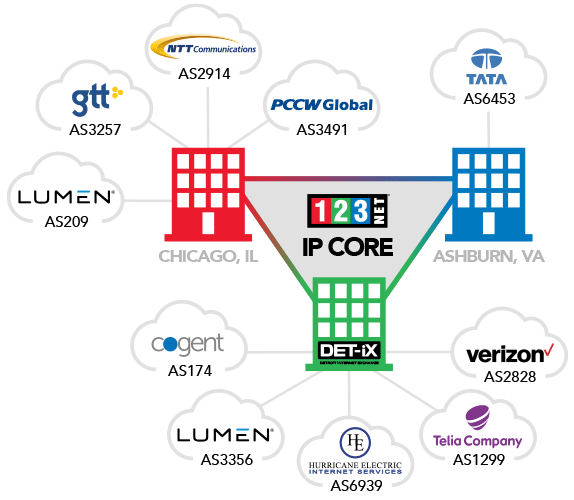 Features
Static IP Addresses: Get IP addresses for running many servers or apps like a virtual private network (VPN).
BGP: Help make your connection stable with an optional Border Gateway Protocol (BGP) setup.
Managed Router: Make your internet easy with a managed router solution. This includes pre-set settings, installation, and ongoing help.
Web-Based Monitoring: Stay informed about your internet use with 123NET's Web-Based Monitoring Tools.
SLA (99.99%): Internet access is backed by a top service level agreement.
"Our school cannot function without a solid reliable internet connection. 123NET's service has been excellent and has provided our 800+ connected clients rock-solid connectivity and performance since day on."
John Crombe