DEDICATED INTERNET
123NET's Business Internet Is Available & Knocking at Your Door
You Deserve Better Internet
Superior Performance & Scalability
Dedicated Internet Access (DIA) from 123NET delivers on one of today's most vital business necessities and scalable high-speed internet connections. Avoid slowdowns, outages, and lost revenue with a premier internet connection that is dedicated to you and designed to ensure your business stays up and running.
Reliable & Symmetrical Connectivity
A reliable internet connection means everything to an organization's productivity, efficiency, and growth. 123NET's Dedicated Internet is always symmetrical, meaning businesses get equal bandwidth performance when uploading and downloading content. The 123NET backbone is connected to multiple Tier 1 carriers and peers utilizing BGP routing, creating a best-in-class routing environment. In the event of an outage, data is rerouted which keeps businesses connected. Local support teams are available 24/7/365, and the service is backed by an enterprise grade Service Level Agreement (SLA).
Consistent Speed & Performance
Use large amounts of data with symmetrical upload and download speed.
Alternative Internet Connectivity
Reducing latency by having the fastest on-ramp to the internet in Michigan.
Scalable Bandwidth
Adapt and upgrade your connectivity with speeds up to 400 Gbps.
Two Ways To Connect Your Business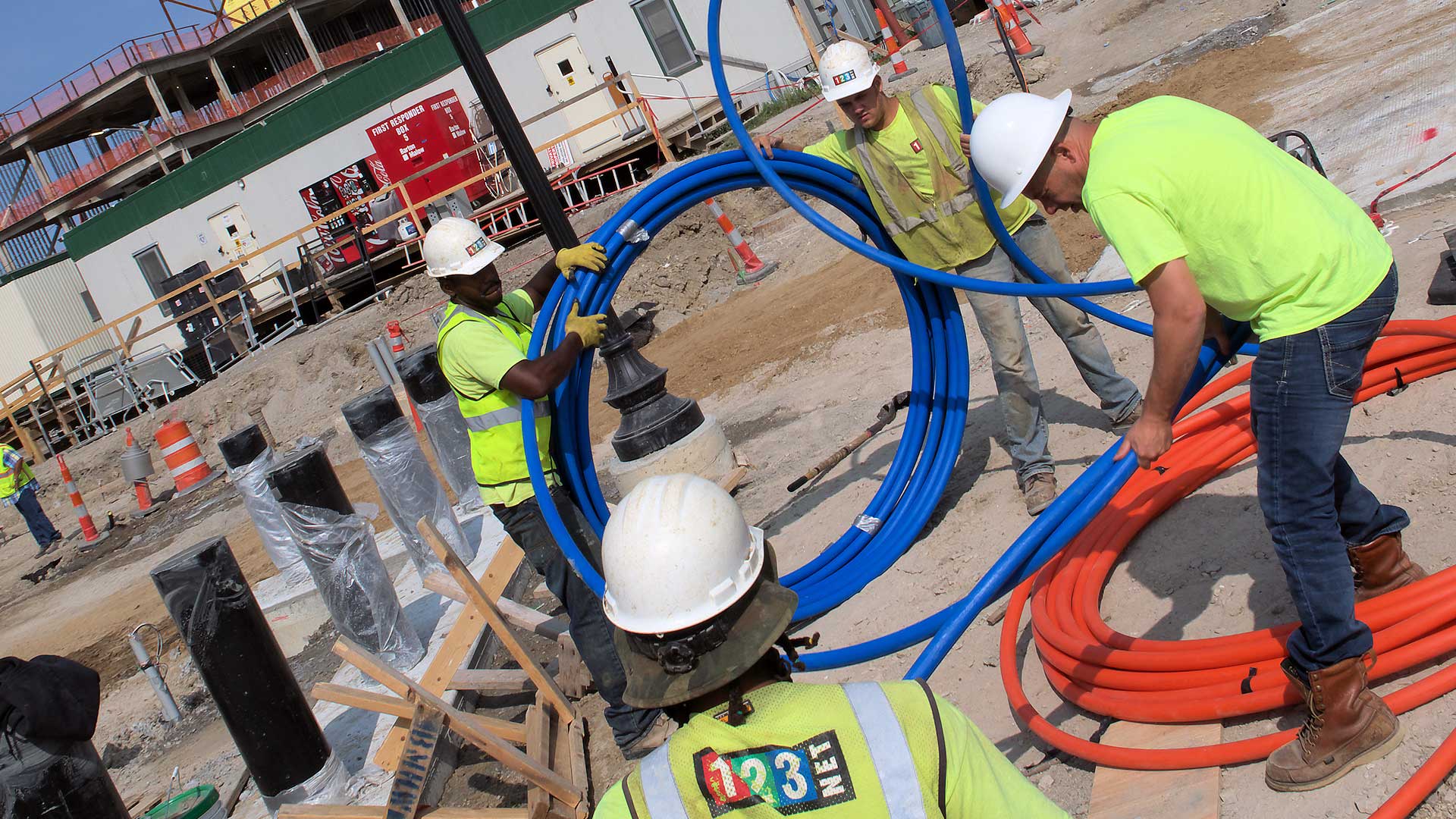 Fiber
123NET's Fiber Optic Network is designed to keep your business up and running. With over 4,500 miles of fiber, 123NET is available to deliver dedicated connections to over 200,000 Michigan commercial buildings.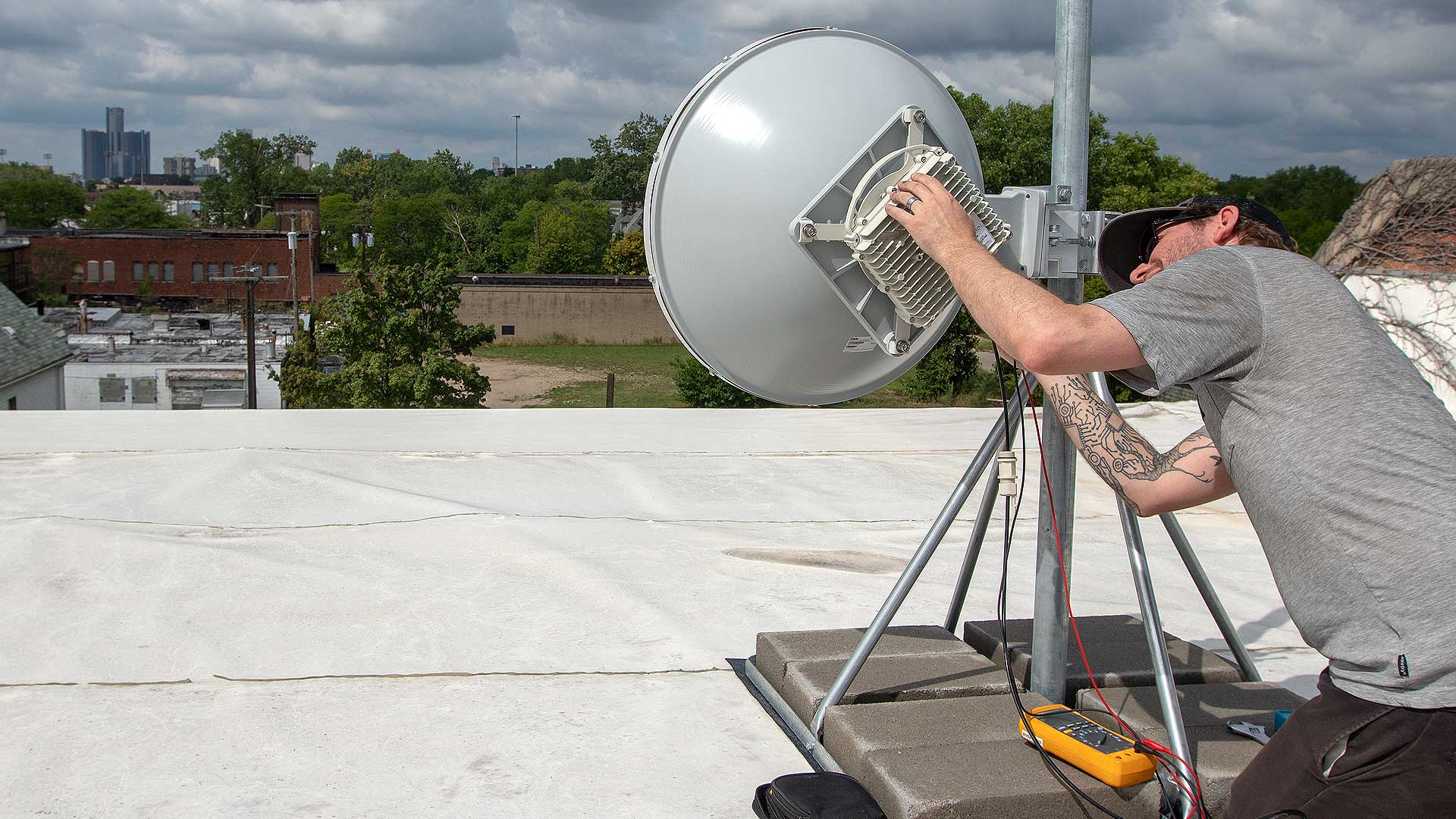 Fixed Wireless
123NET's Fixed Wireless is the quickest way to connect. It provides redundancy and a true symmetrical connection within 7-13 days of your business needs. With over 55 fixed wireless towers across the state of Michigan, this transport medium can be used as a primary, temporary, or rapid-deployment connection.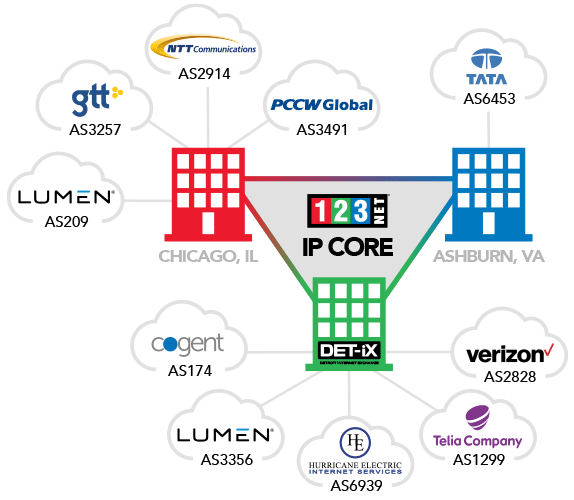 Features
Fully Managed Failover
Add a secondary internet connection from 123NET or another provider for increased redundancy.
Managed Router
Pre-configured settings, installation and ongoing maintenance support included.
Web-Based Monitoring
123NET provides the tools to easily monitor bandwidth capacity.
24/7/365 Michigan Based Support
123NET Network Operation Center proactively monitors customer circuits 24/7.
SLA (99.99%)
Internet access backed by an industry leading service level agreement.
"Our school cannot function without a solid reliable internet connection. 123NET's service has been excellent and has provided our 800+ connected clients rock-solid connectivity and performance since day on."
John Crombe
Bishop Foley High School – IT Director