SD-WAN
Optimize Your Network
HIGH LEVEL PERFORMANCE FOR CRITICAL APPLICATIONS
EFFICIENTLY MANAGING BANDWIDTH
Software-Defined Wide Area Network (SD-WAN) is a software approach to managing network connectivity that lowers operational costs and improves resource usage for multi-site deployments. This overlay service allows for an optimized WAN that is efficiently using bandwidth and ensuring a high level of performance for critical applications. SD-WAN allows for the ability to adjust aspects of the service in near real-time to meet business needs.
NETWORK AGILITY
Because SD-WAN is cloud-delivered and software-based, it can be quickly adapted to address changing needs, including enabling access to cloud-based services, setting up a new branch or remote offices while dynamically steering all traffic for optimized application as well as data delivery.
TRAFFIC SEGMENTATION & SECURITY
SD-WAN can be used to create virtual network segments to isolate data, such as Payment Card Industry (PCI) or other sensitive data needs to help ensure data integrity and support audit compliance.
EASE OF DEPLOYMENT
SD-WAN supports various deployment options for the edge device, including dedicated hardware, a virtualized appliance, or a hybrid solution. There is no need for a specialized technician to install and configure equipment, which saves time and money.
ASSURED PERFORMANCE
SD-WAN delivers a superior user experience, regardless of location or device. This includes policy-based application prioritization as well as improved application performance and reliability.
AUTOMATION & CONTROL
A centrally located orchestrator automatically monitors all network activity, alerts when there are problems, and enables the remote remediation of issues. Additional features include real-time analytics and reporting that can be used for performance monitoring and troubleshooting.
TWO WAYS TO CONNECT SD-WAN TO YOUR BUSINESS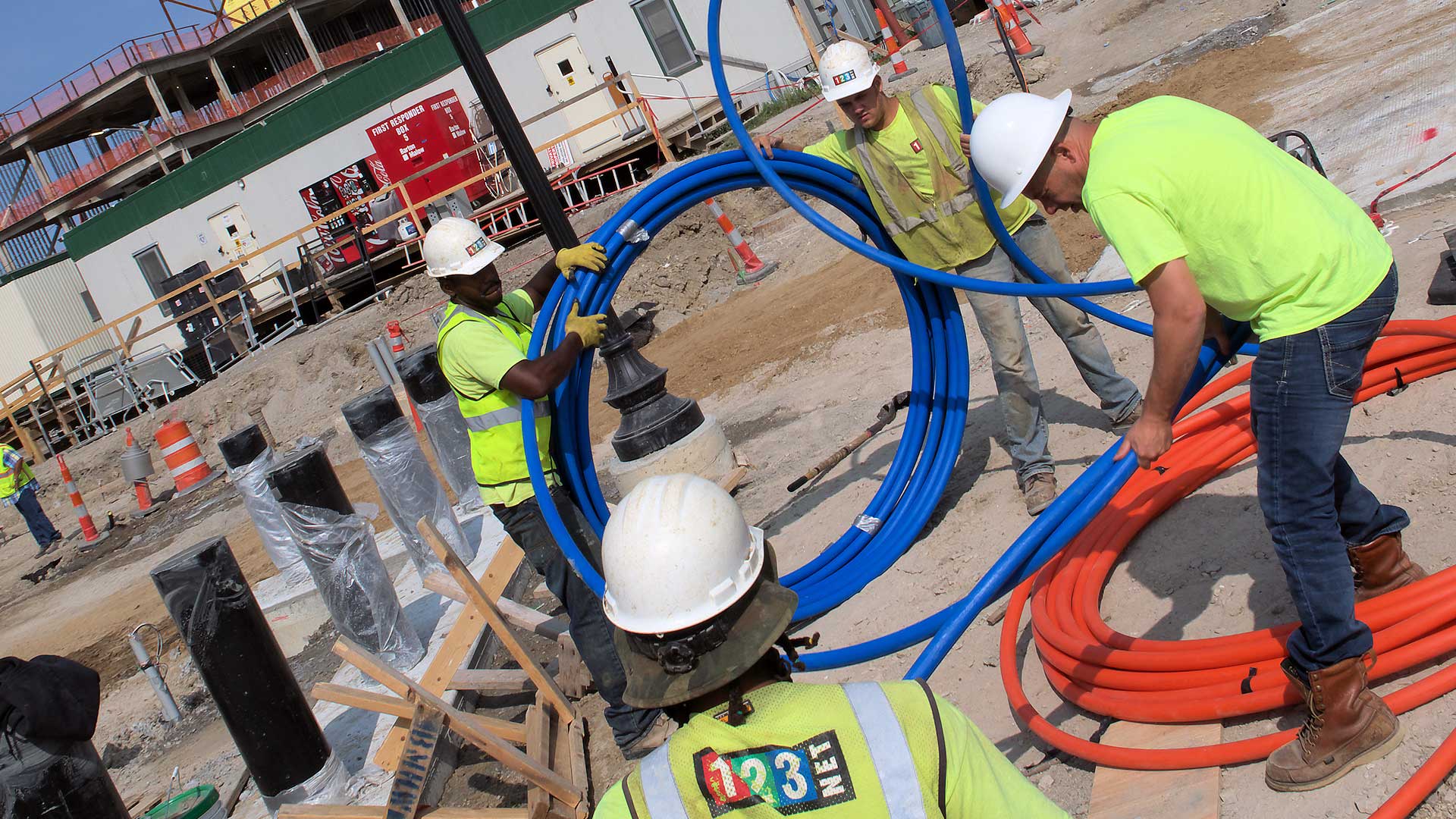 Fiber
123NET's Fiber Optic Network is designed to keep your business up and running. With over 4,500 miles of fiber, 123NET is available to deliver dedicated SD-WAN connections to over 200,000 Michigan commercial buildings.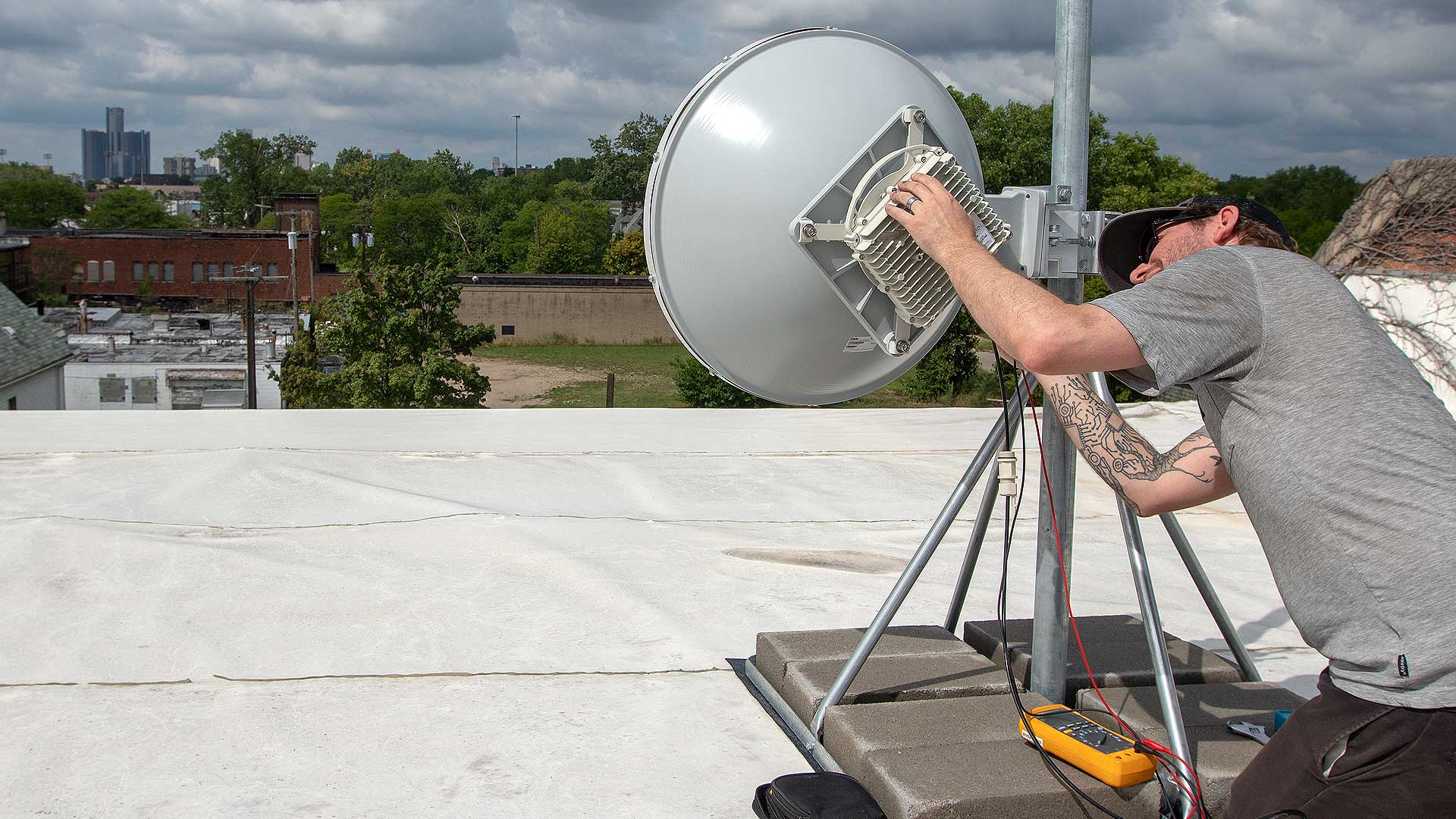 FIXED WIRELESS
123NET's Fixed Wireless is the quickest way to connect your SD-WAN service for your business. It provides redundancy and a true symmetrical connection within 7-13 days of your business needs.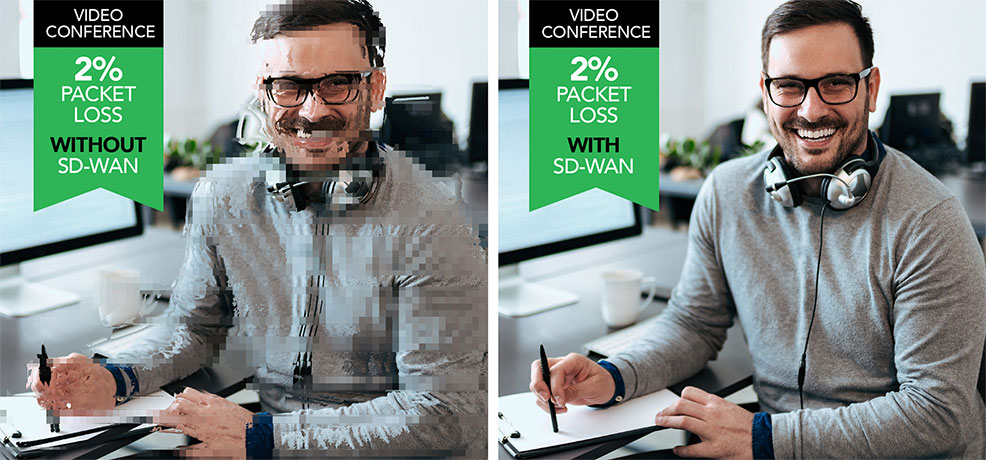 Features
Augments Existing Infrastructure
Cloud-Scale Network of Gateways
Zero-Touch Provisioning
Global WAN Visibility
End-to-End Network Segmentation
Security VNF for SD-WAN Service Platform
Cloud Security
"Our school cannot function without a solid reliable internet connection. 123NET's service has been excellent and has provided our 800+ connected clients rock-solid connectivity and performance since day one."
John Crombe
Bishop Foley High School – IT Director