SD-WAN
Optimize Your Network
HIGH-LEVEL PERFORMANCE FOR CRITICAL APPLICATIONS
EFFICIENTLY MANAGING BANDWIDTH
SD-WAN is a software-based solution for managing network connectivity that optimizes resource usage and reduces operational costs for multi-site deployments. This overlay service allows for an efficient WAN that ensures high-performance levels for critical applications while using bandwidth optimally. With SD-WAN, businesses can adjust service aspects in near real-time to meet their needs.
FLEXIBLE NETWORKING
As a cloud-based and software-delivered solution, SD-WAN is agile and can quickly adapt to changing requirements. It enables access to cloud-based services, supports setting up new branches or remote offices, and dynamically steers all traffic for optimized application and data delivery.
TRAFFIC SEGMENTATION & ENHANCED SECURITY
With SD-WAN, businesses can create virtual network segments to isolate data, such as Payment Card Industry (PCI) or other sensitive data, for data integrity and audit compliance. SD-WAN provides an extra layer of security for data transmission, ensuring that all data is transmitted securely.
EASE OF DEPLOYMENT
SD-WAN provides various deployment options for edge devices, such as dedicated hardware, virtualized appliances, or a hybrid solution, making it easy to install and configure without specialized technicians. This leads to cost and time savings.
ASSURED PERFORMANCE
SD-WAN ensures a superior user experience, regardless of location or device. With policy-based application prioritization, it optimizes application performance and reliability for critical business operations.
AUTOMATION & CONTROL
SD-WAN's centralized orchestrator continuously monitors network activity, identifies and reports issues, and allows for remote remediation. Real-time analytics and reporting help businesses monitor performance and troubleshoot problems.
TWO WAYS TO CONNECT SD-WAN TO YOUR BUSINESS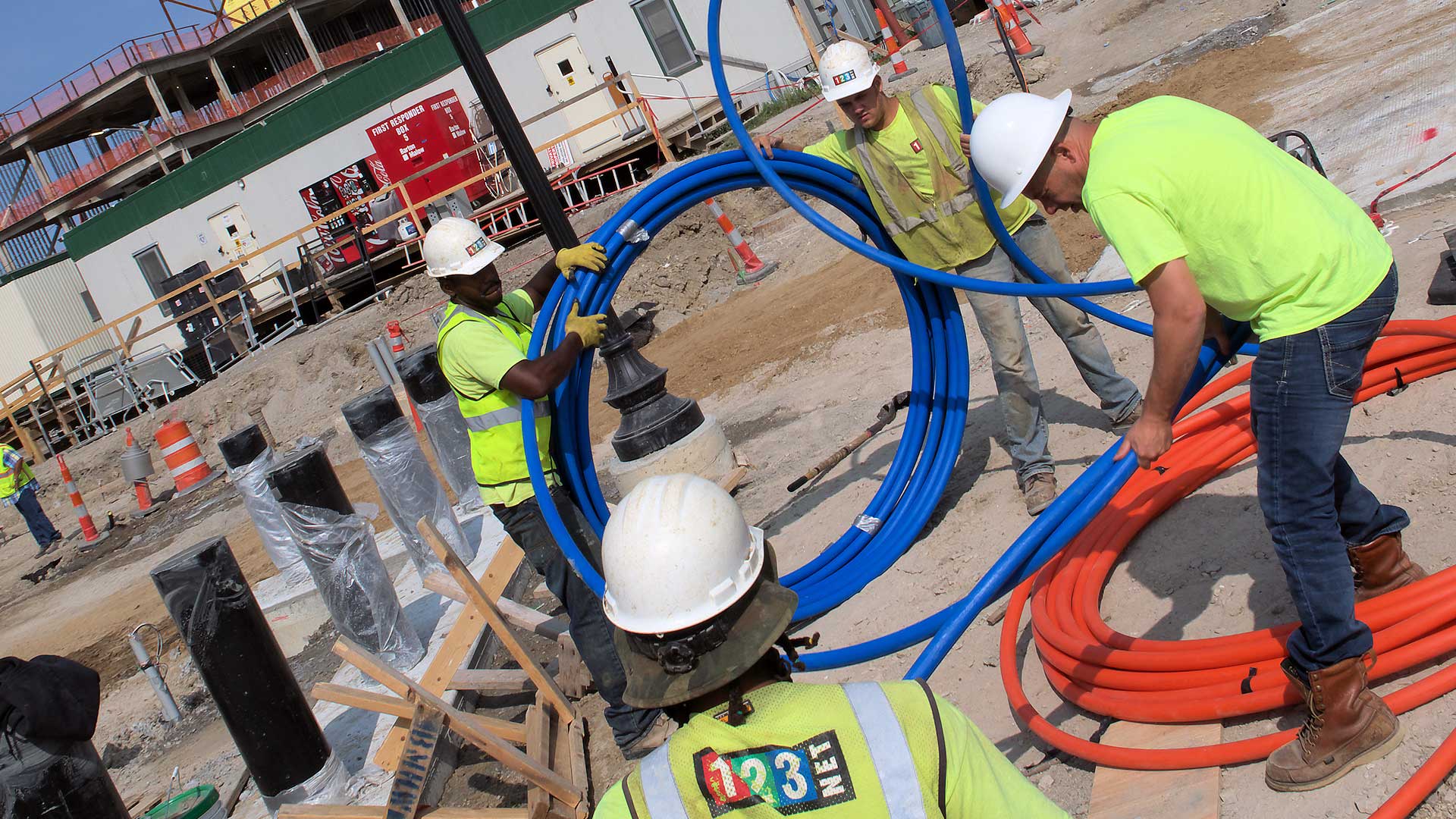 Fiber
123NET's Fiber Optic Network is the ideal solution to keep your business running smoothly. With a vast network spanning over 4,500 miles, 123NET can provide dedicated fiber connections to over 200,000 commercial buildings across Michigan.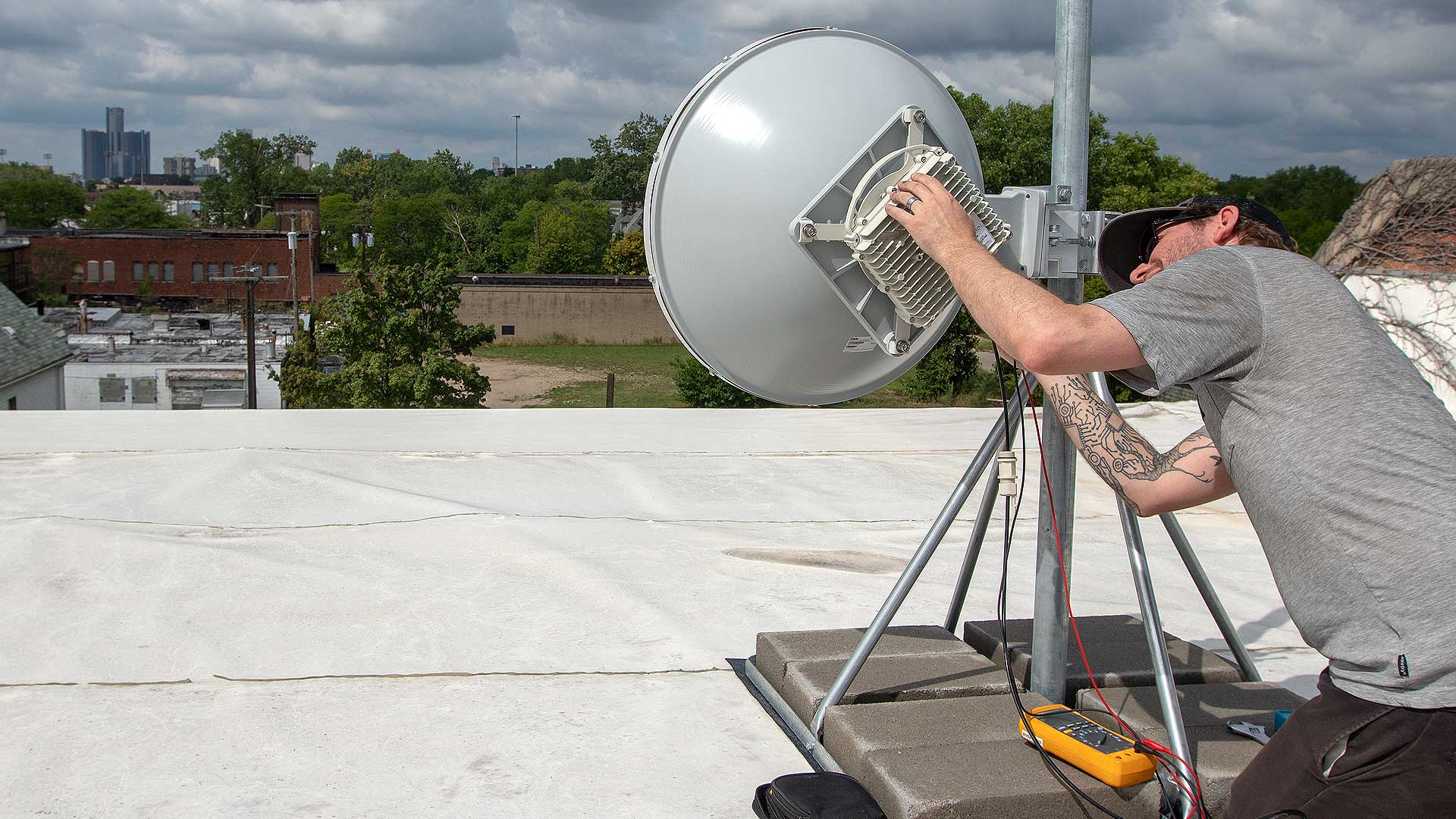 FIXED WIRELESS
123NET's Fixed Wireless solution is a fast and reliable way to get connected within 7-13 days, providing redundancy and a true symmetrical connection tailored to your business requirements. With more than 55 fixed wireless towers strategically located throughout Michigan, 123NET Solution can serve as a primary, temporary, or rapid-deployment connection.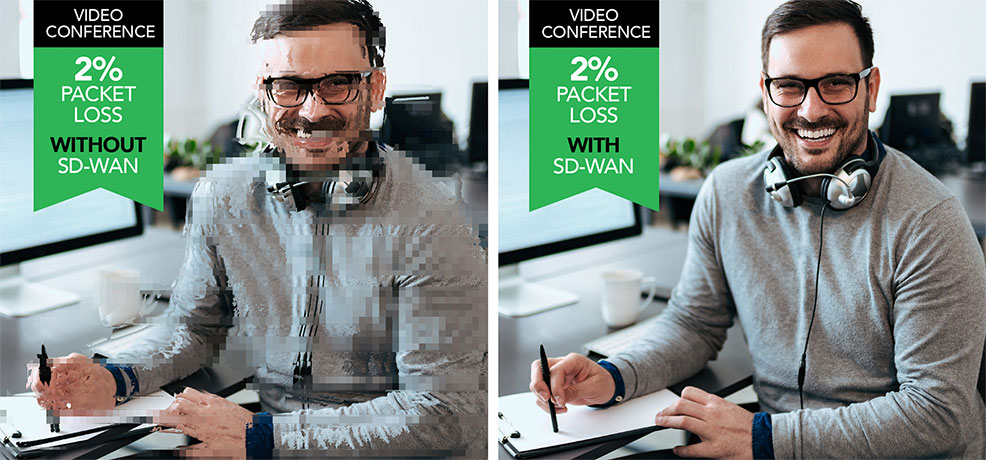 Features of SD-WAN
Augment Your Existing Infrastructure: 123NET SD-WAN Solution integrates with your current network architecture to optimize your network performance and reduce downtime.
Cloud-Scale Network: 123NET Cloud-Scale Network of gateways offers global coverage, enabling you to connect your network across multiple locations and geographies.
Zero-Touch Provisioning: 123NET Zero-Touch Provisioning enables fast and seamless installation and configuration of your SD-WAN, reducing the need for specialized technicians and saving time and money.
Global WAN Visibility: 123NET's platform offers end-to-end visibility into your network performance, enabling you to track network traffic, monitor application performance, and proactively detect issues.
End-to-End Network Segmentation: 123NET SD-WAN Solution allows you to create virtual network segments to isolate and secure data, ensuring data integrity and compliance with regulatory requirements.
Security VNF for SD-WAN Service Platform: 123NET offers virtual network functions (VNFs) for enhanced security, such as firewalls and intrusion detection systems, to protect your network against cyber threats.
Cloud Security: 123NET platform integrates with leading cloud security providers to provide an extra layer of protection for your network and data.
"Our school cannot function without a solid reliable internet connection. 123NET's Service has been excellent and has provided our 800+ connected clients rock-solid connectivity and performance since day one."
John Crombe
Bishop Foley High School – IT Director