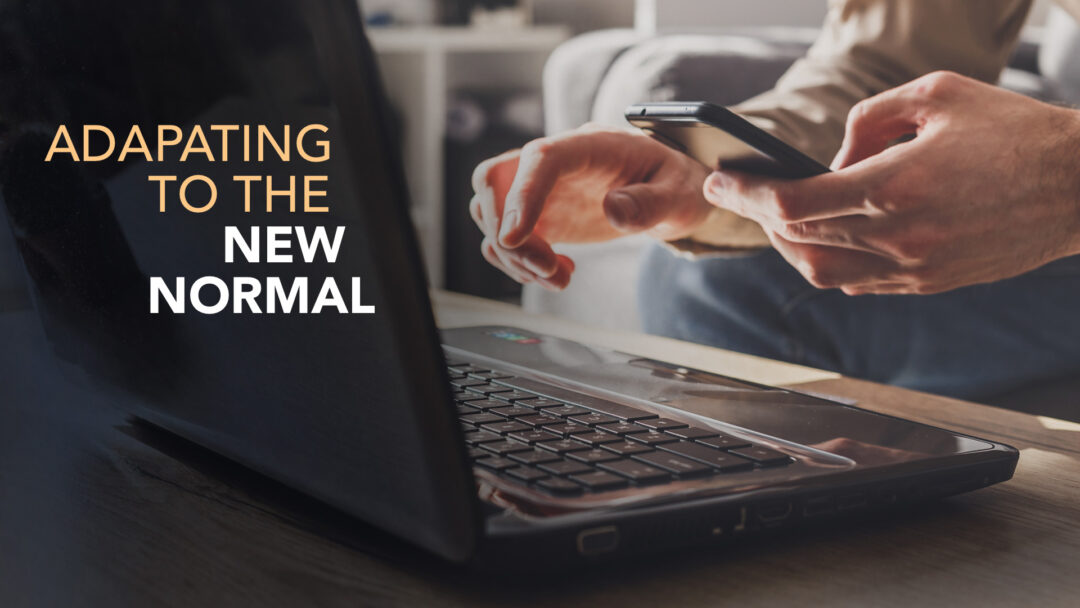 4 Responsive Solutions That Can Help Your Business
Your business network may or may not be prepared for the expanding telecommuting workforce. While working with automotive original equipment manufacturers (OEMs) and suppliers on their audio/video (AV) projects, there is a large increase in remote staff with bandwidth restrictions and limitations and some businesses could have a remote operations center in need of network connectivity and/or bandwidth upgrades. Companies are turning to cloud technology in increasing numbers and Microsoft reportedly saw an 800% increase in cloud services' needs.
With the business landscape changing due to current conditions, things might seem uncertain but 123NET has four responsive solutions to assist your Michigan business with these changes: Hosted IP PBX, Fixed Wireless, Temporary Bandwidth Upgrades for Dedicated Internet and Ethernet and SD-WAN. These are the following industries that have benefited from our 4 responsive solutions:
1. HOSTED IP PBX
123NET's Hosted Phone Solution, backed by an SLA and instantly scalable, provides reliability, affordability, simplicity, and connectivity for Michigan businesses out there in these uncertain times. This product has a reliable automated system backup that includes multiple providers for further redundancy. It has proven affordable for a company that has an uncertain financial future because of off-the-shelf package options, a lower total cost than a Legacy Premise System, monthly instead of upfront equipment fees, and no ongoing maintenance costs. Complete with a web-driven control panel, transferring existing phone numbers, ordering new phone numbers, a Softphone app, and easy desk phone configuration, simplicity is inherent, guided by a 123NET engineer.
The product simplifies your existing setup through on-site phone system footprint reduction, eliminating IT staff equipment maintenance and staff members' support needs. Our NOC technicians complete initial provisioning, configure changes and troubleshoot with support 24/7/365. The Hosted IP PBX proves to be a solid solution for the modern-day telecommuting workforce in an uncertain business environment.
2. FIXED WIRELESS
Whether just needing additional bandwidth or providing network to a new location, 123NET's Fixed Wireless with an SLA proves safe and reliable for Michigan businesses in today's current conditions. It provides a flexible infrastructure and a large network footprint, including easy bandwidth upgrades and a quick install.
Should a business be looking for a temporary network solution, redundant connection, or a main connection, fixed wireless is great and could be deployed within 7 to 14 days. Alternatively, there is a chance to implement an off-net point-to-point connection, where we do not have a presence, such as a multiple location or campus orientation solution. For any Michigan business, fixed wireless can prove to be an invaluable resource.
3. BANDWIDTH UPGRADES (DEDICATED INTERNET / ETHERNET)
123NET's Bandwidth Upgrades can be incredibly useful in bandwidth adjustment for Michigan businesses, who have increased remote workforce's now in the wake of recent events. If equipment needs to be changed, we will work to accommodate that need. Since the beginning of April 2020, temporary bandwidth upgrade expedite fees were waived as businesses transition through this current environment. As business' networks feel the strain of telecommuting employees, this remains critical to connect Michigan communities and businesses.
4. SD-WAN BY VELOCLOUD
For managing network connectivity with an increase in the telecommuting workforce, 123NET's SD-WAN proves to be a robust software approach with lower operational costs and improved resource usage, particularly for multi-site deployments. Through this option, Michigan businesses can experience rapid deployment, redundancy, and smart per-packet and application load balancing along with flexible connectivity, where businesses can bring their own internet connection, utilize 123NET connectivity, or both.
With the strain placed on Michigan business networks by an increase in the number of telecommuters during these current conditions, many are experiencing latency, packet loss, and total connection loss. The world is changing without any end in sight. Businesses can be prepared to support their remote workforces by utilizing one of our network solutions.