BUSINESS PHONE SERVICE
VoIP Provides the Ability to Answer the Phone Anywhere
Businesses Depend On Effectively & Continuously Communicating With Customers
Comprehensive Voice Options
123NET Voice Solutions are tailored for unique business communication requirements. By integrating voice and data applications over the same connection, businesses can save time and money through one consolidated solution. From small businesses to call centers, 123NET supports Michigan companies with their voice and communication needs.
Easily Connect from Anywhere
123NET's Microsoft Teams Direct Routing and Hosted IP PBX, allows for greater flexibility, with access from any device at the office, at home, or on the go through the Microsoft System or Softphone App.
Bundle & Save
Effortlessly add 123NET Voice Services to an existing internet connection and notice real business savings.
Secure Communications
Direct Routing, SIP Trunking and Hosted IP PBX all use a Session Border Controller (SBC) to handle your incoming and outgoing phone calls, allowing local and remote employees to connect securely.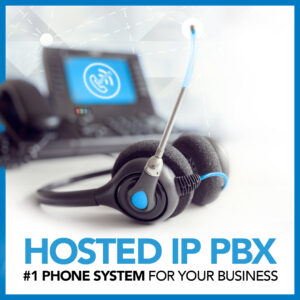 Hosted IP PBX
A Voice Over Internet Protocol (VoIP) service, enables businesses to increase revenue, minimize management headaches, and improve customer experience. Unlike a traditional phone system, 123NET manages the delivery of the Hosted PBX over a robust network and moves the PBX from your office to 123NET's Data Center. This includes built-in redundancy and a service level agreement guarantee of 99.99% uptime.
Flexibility: High
Connectivity: Virtual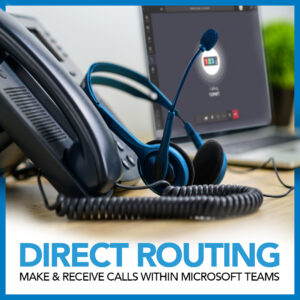 Microsoft Teams Direct Routing
Enable your employees to make and receive calls within Microsoft Teams, guaranteeing secure and reliable communications between MS Teams and 123NET's network. Direct Routing works by connecting the Teams service to the PSTN using two key elements – SIP Trunks and a Session Border Controller.
123NET connects Microsoft Teams to the Public Switched Telephone Network (PSTN), allowing users to securely make and receive external calls through cloud voice workloads. Users can utilize Direct Routing's full voice capabilities including call transfer, forwarding, and voicemail.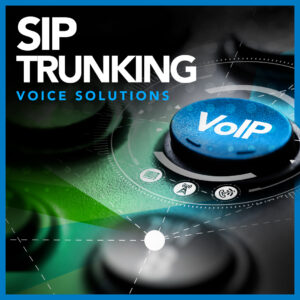 SIP Trunking
123NET's Session Initiation Protocol (SIP) Trunking is a Voice-over-Internet-Protocol (VoIP) Technology that replaces traditional phone lines and enables businesses to use their existing or new internet connection as a voice solution. Utilizing VoIP Technology allows for users to keep the same phone number and infrastructure while lowering call charges.
Flexibility: High
Connectivity: Virtual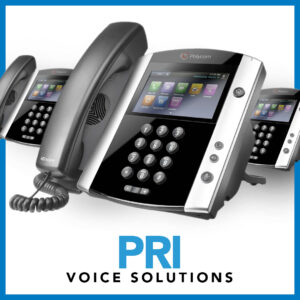 PRI
Get the most out of your existing PBX telephone system with a Dynamic Primary Rate Interface (PRI) from 123NET. This end-to-end, digital telecommunications connection allows for 23 concurrent calls between the network and the user. Manage your business better without upgrading your equipment and eliminate billing surprises with a fixed long-distance rate.
Flexibility: Low
Connectivity: Physical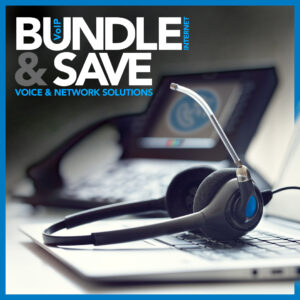 Features
Over-The-Top Capabilities
Voice services, provided by 123NET, can be provisioned over any internet connection.
Voice Infrastructure
123NET's Voice Services are backed by a redundant network and located in multiple data centers, that provides for maximum redundancy and on-demand bandwidth availability.
Emergency Call Forwarding
In case of emergency, customers have the option to forward phone numbers or change routing easily through an online web portal. If internet access is unavailable, users can also call the network operations center (NOC) at any time to enable emergency call forward.
24/7/365 Local Support
123NET Network Operation Center monitors customer service and is available 24/7.
Directly Connect Employees
Bypass call queues by providing direct inward dials (DID) to employees. Additionally, DID numbers can be displayed as an outgoing caller identification number specified to an individual or group of people.
"Our partnership with 123NET began with a careful and thorough evaluation of our existing network infrastructure and our desire for flexibility and future expansion. 123NET was able to provide several comprehensive plans for comparison and ultimately designed a solution custom-tailored that was specific to our needs."
Brad Neilson
Jack Demmer Ford – Dealer Operations Manager