DARK FIBER
Manage & Control Your Own Network
Introduction to Dark Fiber
In today's fast-paced digital age, a reliable and robust network infrastructure is the backbone of businesses and communities. For those in the know, "dark fiber" has become a buzzword in the tech world. But what exactly is dark fiber, and how can it transform how we connect and communicate? Join us on a journey to explore the fascinating world of dark fiber and its pivotal role in shaping the future of data networks.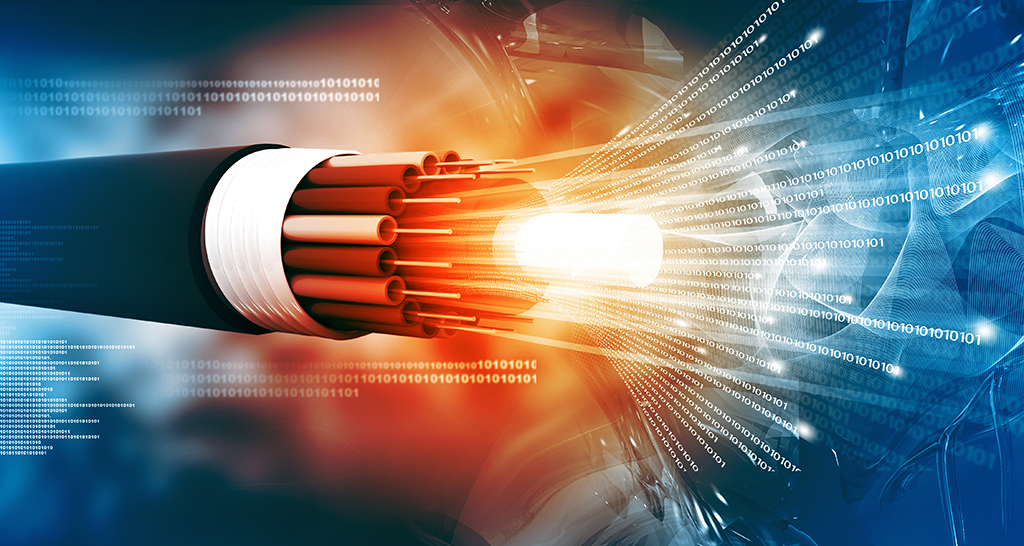 What is Dark Fiber?
Dark fiber refers to unused or "dark" optical fibers in a network infrastructure that have been laid but not yet activated for data transmission. These dormant fibers are like untapped potential waiting to be harnessed, offering countless opportunities for expanding and enhancing data network capabilities. With the rapid growth of data-intensive applications and the insatiable demand for high-speed internet, dark fiber has emerged as a strategic asset for internet service providers (ISPs) like 123NET.
Operational Control
Provides organizations with unparalleled control over their network, allowing them to connect their equipment to the fiber and manage the network end-to-end with virtually unlimited bandwidth.
Increased Performance
Provides the most direct and efficient path from end-to-end, unlike traditional commercial internet services that are built with many stops between point A and B. This results in faster and more reliable network performance.
Maximize Security
Organizations can ensure the security of their data and meet industry regulations with a completely private and protected network.
The Dark Fiber Advantage
123NET, a leading internet service provider headquartered in Southfield, Michigan, understands the incredible potential that dark fiber holds. By utilizing these dormant optical fibers, 123NET has created a cutting-edge dark fiber network that sets new industry standards for speed, reliability, and scalability.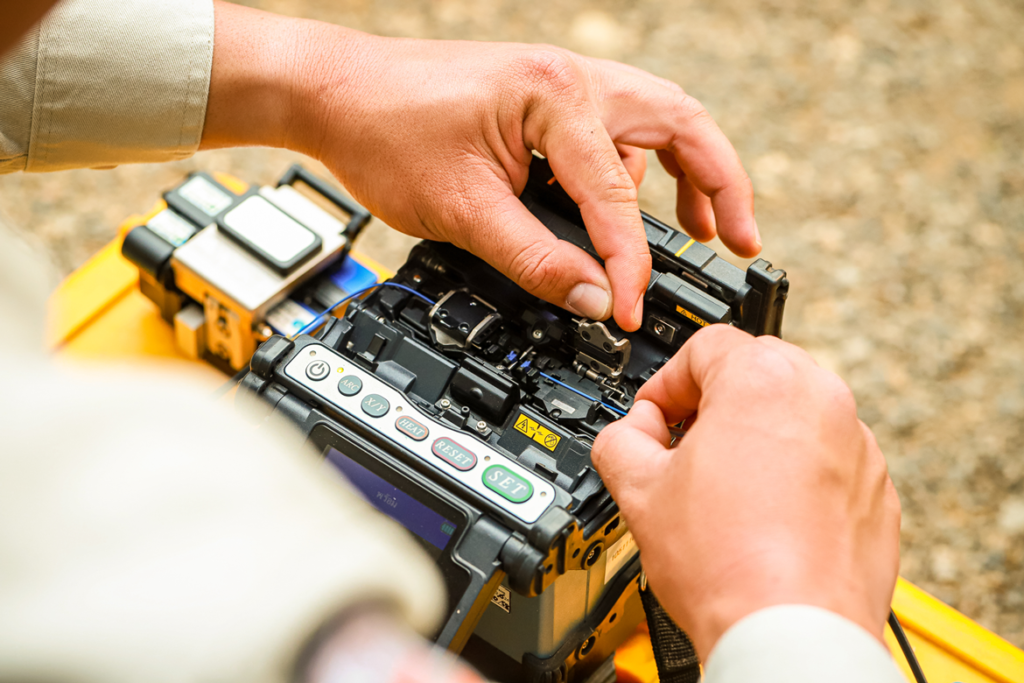 Dark Fiber Infrastructure
Unraveling the Network
An extensive and meticulously planned infrastructure lies at the core of 123NET's dark fiber network. With a vast network of fiber optic cables crisscrossing the region, 123NET ensures that businesses and communities are connected like never before.
Reliability Redefined
In the world of data, reliability is paramount. 123NET's dark fiber infrastructure is engineered for maximum uptime, ensuring that data flows seamlessly, whether it's for critical business operations, telemedicine, or online education. The inherent redundancy of dark fiber minimizes network outage risk, offering our clients peace of mind.
Scaling to New Heights
One of the unique features of dark fiber is its scalability. 123NET's network is designed to grow with your needs. Whether you're a small business looking to expand or a data center requiring massive bandwidth, our dark fiber network can accommodate your evolving demands without costly infrastructure upgrades.
The Dark Fiber Network Revolution
Empowering Businesses
123NET's dark fiber network empowers businesses of all sizes to thrive in the digital age. With ultra-fast and reliable internet connectivity, companies can boost productivity, enhance customer experiences, and stay ahead of the competition.
Connecting Communities
123NET's commitment to bridging the digital divide extends to local communities. Our dark fiber network brings high-speed internet access to underserved areas, opening up new opportunities for education, healthcare, and economic growth.
Innovating for Tomorrow
In a world driven by data, innovation is vital. 123NET continuously invests in its dark fiber infrastructure to stay at the forefront of technological advancements. We believe the future is bright for those who embrace the power of dark fiber.
Dark Fiber and Data
Fueling the Data Revolution
Data is the lifeblood of the modern world, and dark fiber plays a pivotal role in ensuring its seamless flow. Whether you're streaming your favorite show or conducting mission-critical business operations, you're relying on data carried by dark fiber.
Data Security
123NET places a strong emphasis on data security. Our dark fiber network has state-of-the-art encryption and protection mechanisms to safeguard sensitive information. Rest assured, your data is in safe hands with 123NET.
Data Center Solutions
For data-intensive enterprises, 123NET offers tailored data center solutions. Our dark fiber connections provide low-latency, high-bandwidth access to your data center, enabling you to meet the demands of today's digital landscape.
The Future is Dark Fiber
Dark fiber is no longer shrouded in mystery. Thanks to innovators like 123NET, dark fiber is at the forefront of revolutionizing how we connect, communicate, and do business. With a commitment to reliability, scalability, and data security, 123NET's dark fiber network is lighting the path to a brighter digital future.
Join 123NET's Dark Fiber Network Revolution Today!
Contact us to explore how 123NET's dark fiber solutions can transform your connectivity needs. Whether you're a business seeking competitive advantages or a community striving for digital inclusion, we're here to make it happen.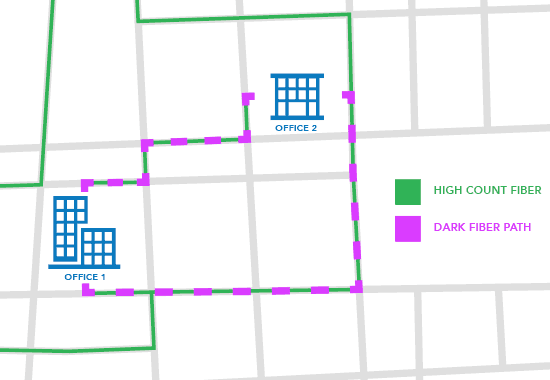 Features
123NET's Dark Fiber Network can support a wide range of configurations, services, and applications, including Ethernet, SONET, and DWDM.
123NET's Dark Fiber Services provides:
Single Mode Fiber exceeding ITU-G.652D specifications for optimal performance
Eligibility for E-rate Category 1 discounts
Long-term lease and IRU options for maximum flexibility
Multiple design options, including single entrance, dual entrance, ring, hub and spoke, or point-to-point configurations
99.99% service level agreement for guaranteed reliability.
"123NET successfully helped RPT Realty accomplish its goals of upgrading and enhancing our systems in a timely and economically efficient manner. They were able to personalize RPT Realty's needs and create a customized plan which positively impacted the company as a whole. I had worked with them in both of my previous positions and found a mindset of deep support, technical acumen, and strong partnership."
Bill Piper
RPT Realty – Information Technology Vice President