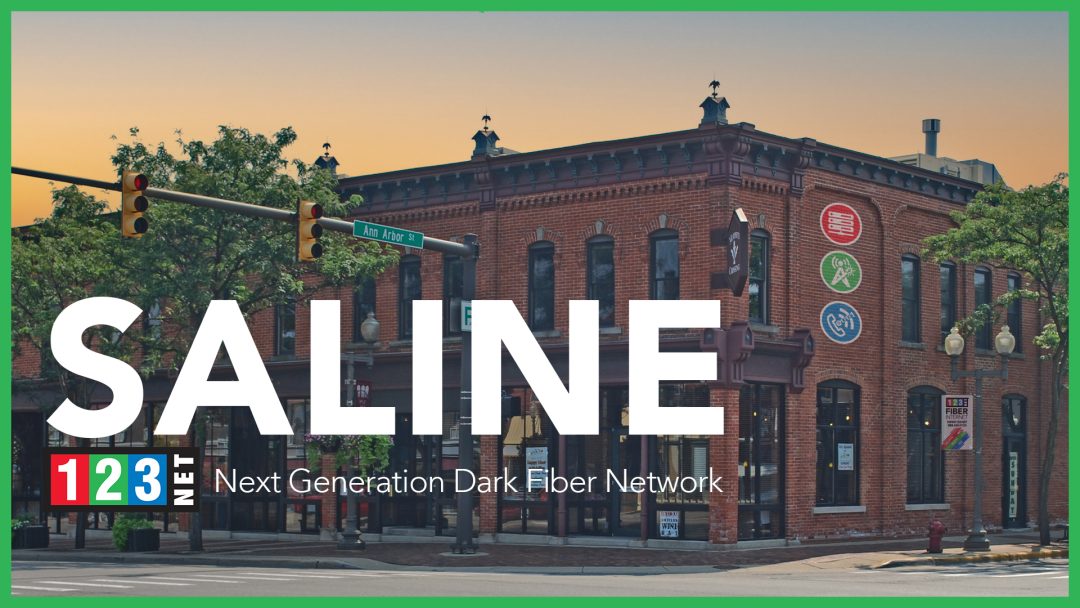 Southfield, Michigan, April 12, 2023- 123NET, Michigan's premier choice for voice, network, and data center solutions, announced that it has been selected to provide dark fiber for the City of Saline.
The 10-year contract provides a modernized fiber optic network to support Saline municipal departments and city employees with high-speed, reliable connectivity. This high-performance network will improve Saline connectivity and enable the city to leverage the latest technologies.
"We are excited to be a part of the City of Saline's efforts to provide its residents and businesses with the connectivity they need to thrive in today's digital world," said Jon Eyerman, Vice President of Sales Operations. "With our dark fiber network, the city will be well-positioned to take advantage of the many benefits of high-speed, reliable connectivity."
123NET is working in partnership with Saline to design, build and maintain a dark fiber network that will meet current and future needs. Connectivity has never been more important for municipalities like Saline that manage critical infrastructure, network performance, reliability and security.
"The city's existing facilities have maxed out our bandwidth capacity," said City Manager Colleen O'Toole "We generate a lot of information as a local unit and have a pretty heavy demand on bandwidth for our uses. We have gotten to a point where we need to identify alternative means for our broadband services."
O'Toole added that the contract "seemed like an ideal fit for the community to move in the direction of having some dedicated fiber between our facilities so we could operate an unlimited network to meet the demands of our organization. about a key benefit of the project is that we are also improving the overall security of the city's systems by creating one centralized point out of multiple points of access into our network."
123NET is also expanding its residential services to Saline with the potential to connect over 800 residents in Colony Estates, Northview, and Rolling Meadow Subdivisions. Construction on this project is set to begin in late summer 2023.
Residents in the area who wish to be included in the new residential services should contact 123NET at www.123.NET/GEThome-fiber.