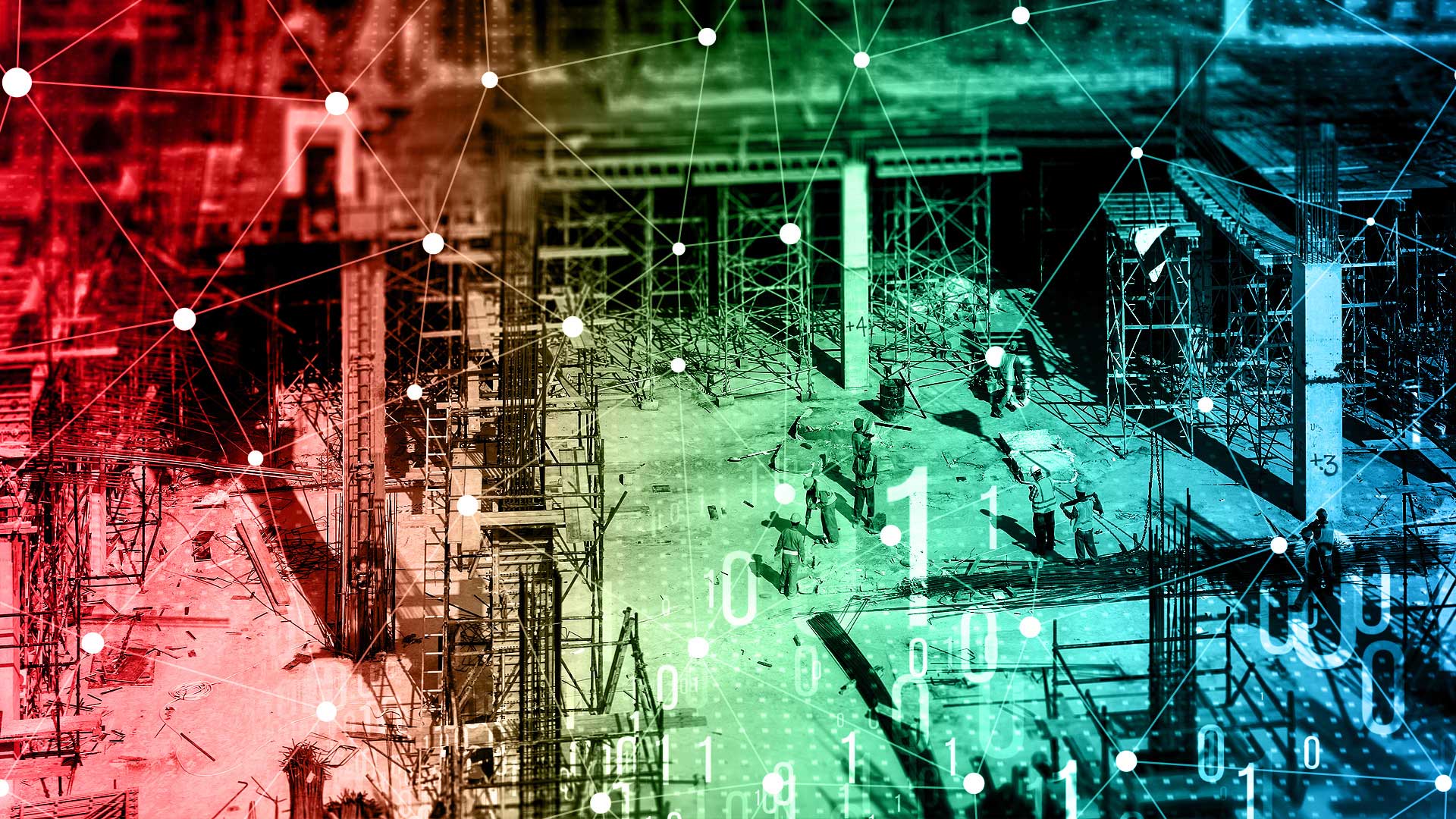 CONSTRUCTION
How 123NET Assists the Construction Industry
Do Not Let Internet Connectivity Slow Down Your Worksite
Tailored Connectivity Solutions for the Construction Industry
123NET understands the unique connectivity challenges faced by construction companies. We offer tailored solutions to address these challenges, including rapid-deployed temporary fixed wireless connections that enable seamless connectivity between multiple work sites, HQs, and warehouses. 123NET's flexible wireless contracts can be used for the entire project duration, with no long-term commitment required. With connections back to your HQ, all of your work sites can communicate and share critical information, such as last-minute design changes, to avoid miscommunication and ensure project success.
Reliable & Symmetrical Connectivity
123NET offers reliable and symmetrical connectivity solutions that meet the bandwidth requirements of construction companies. 123NET's high-speed internet connections provide equal download and upload speeds, enabling faster file transfers and real-time communication. Contact us today to learn more about our tailored connectivity solutions that can boost productivity and efficiency for your business.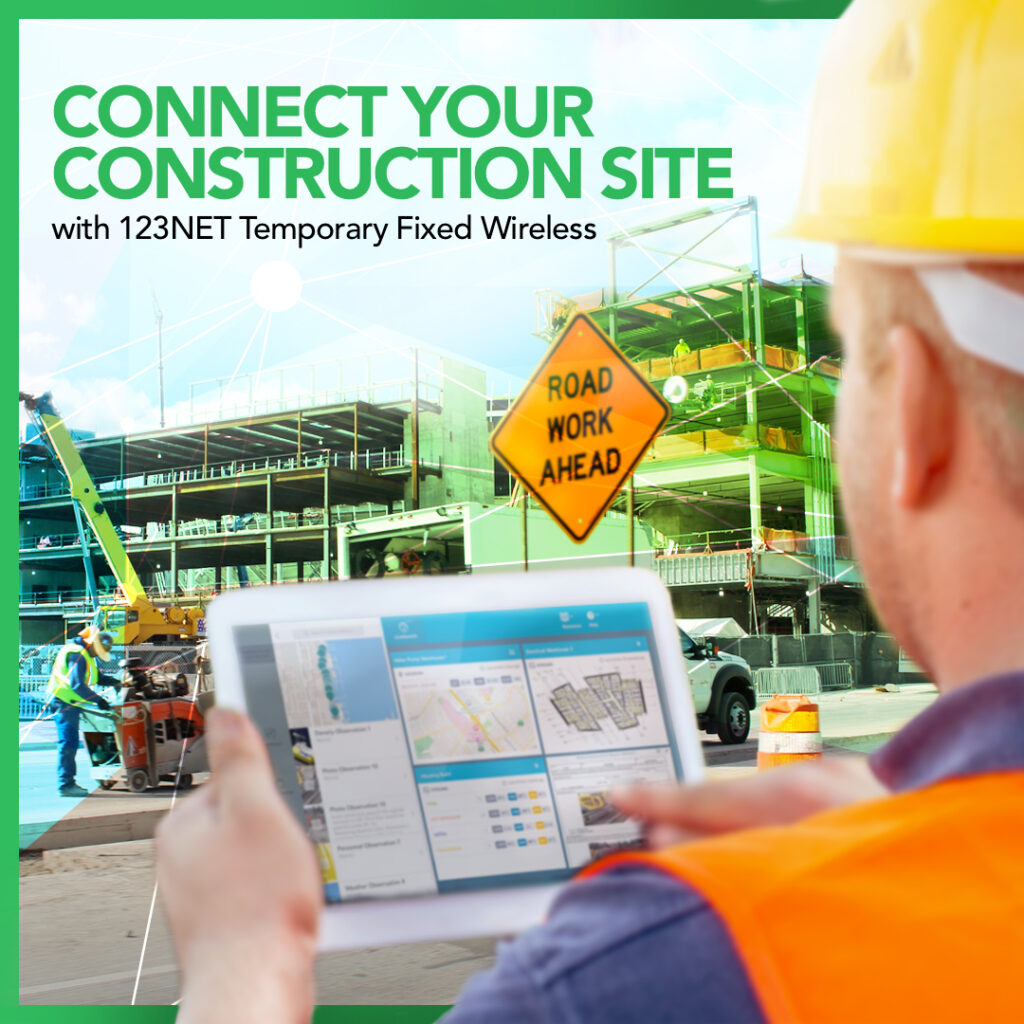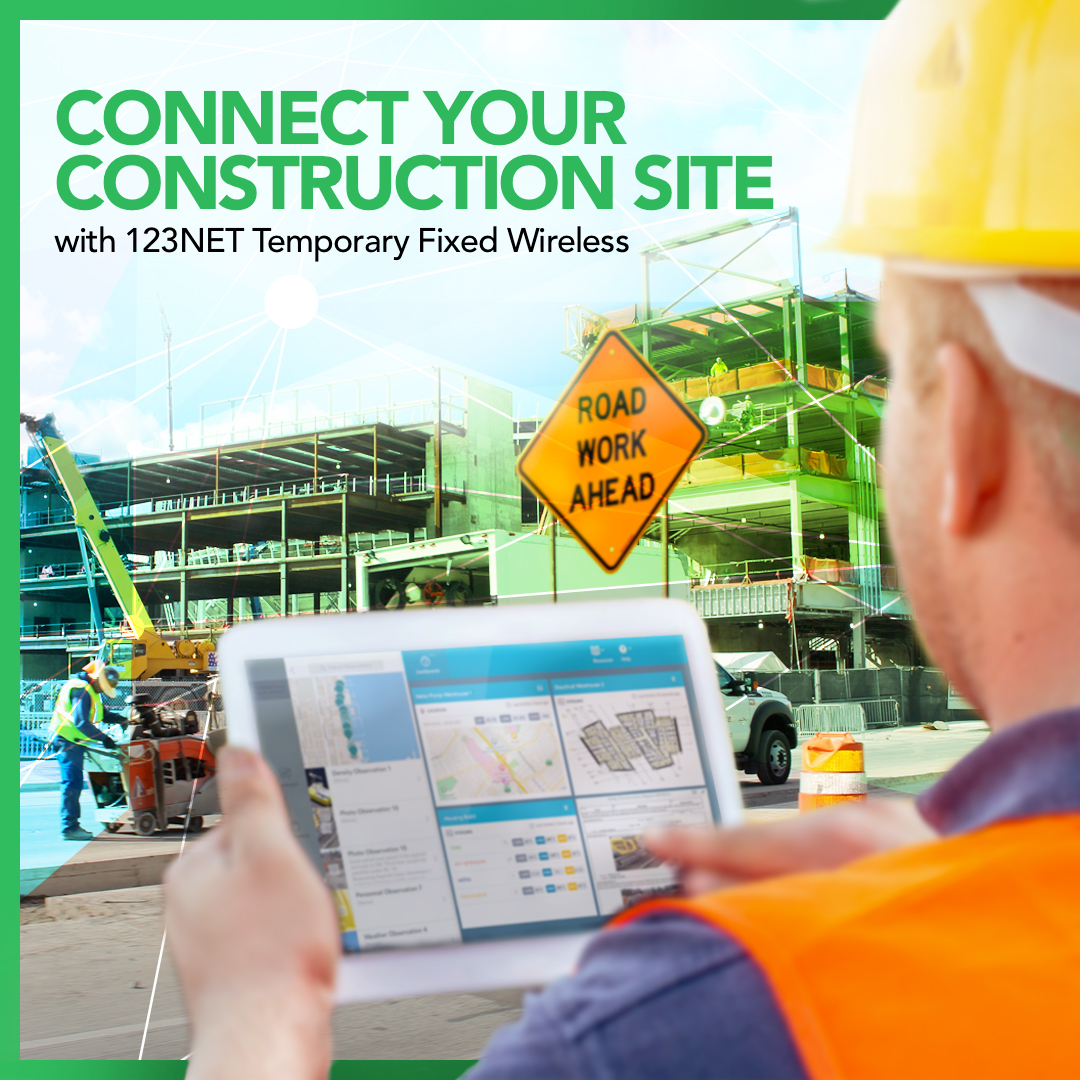 Connect Your Construction Site
TEMPORARY FIXED WIRELESS
123NET's team of expert engineers can help provide reliable, temporary fixed wireless solutions for businesses with high availability requirements. With 123NET's Solutions, you can rest assured that your critical business operations can run smoothly and without interruption. Explore Our Temporary Fixed Wireless Solutions.
DEDICATED INTERNET
In the construction industry, fast and reliable internet connectivity is essential for transmitting large files such as blueprints and accessing a wide range of communication tools and applications. Outdated communication tools like walkie-talkies and inconsistent 4G/LTE technologies can slow down work processes. 123NET provides dedicated internet solutions that ensure high-speed, reliable connectivity for your work site, helping you to improve productivity and meet your business goals. Discover Our Dedicated Internet Solutions.
BUSINESS PHONE
123NET offers Primary Rate Interface (PRI) business phone solutions that enable 23 concurrent transmissions of voice traffic between the network and the user. This end-to-end telecommunication connection ensures efficient communication for your business. 123NET's Fixed Long-Distance Rate eliminates billing surprises and helps manage a company's budget better without upgrading their existing equipment. Learn About Our Business Phone Solutions for.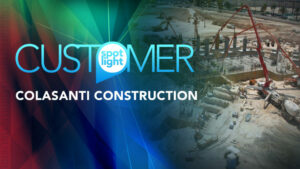 Colasanti Construction
Problem: Colasanti Construction needed a local, cost-effective business phone service and internet connection for their headquarters in Macomb, Michigan. They searched for a provider with a reliable billing process and a trustworthy technical support system.
Solution: Dedicated Internet Access & SIP
Discover How 123NET Has Helped The Construction Industry