CLOUD CONNECT
Private Connections to the Cloud
Why Choose 123NET's Cloud Connect?
In today's digital landscape, the cloud is more than just a storage solution; it's an integral part of any successful business strategy. But how do you ensure that your connection to these vital cloud services is as secure and efficient as possible? That's where 123NET's Cloud Connect comes into play.
Our service goes beyond linking your infrastructure and your chosen cloud service provider. We offer a dedicated, point-to-point connection that ensures your data travels through a secure, private channel, free from the vulnerabilities that come with using public Internet connections. This not only enhances the security of your data but also improves the speed and reliability of your cloud-based applications.
By choosing 123NET's Cloud Connect, you're not just opting for a service; you're making a strategic decision that will streamline your operations, enhance your security measures, and, ultimately, drive your business forward.
Secure Private Cloud Connectivity
Dedicated Point-to-Point Connectivity to the Cloud
123NET's Cloud Connect empowers your business to establish secure, private connections between your infrastructure and cloud-based applications. Eliminate the risks of using public Internet connections using dedicated, point-to-point connections.
Improved Performance
Achieve improved end-user performance by directly connecting to your digital ecosystem through our platform.
Greater Control
Take greater control over your network and determine how and where it is connected to enhance traffic reliability and predictability.
Scalable Bandwidth
Make use of a single portal that utilizes software-defined (SD) switching fabric to connect to multiple clouds. Effortlessly scale from one to multi-cloud deployments to meet your evolving business needs.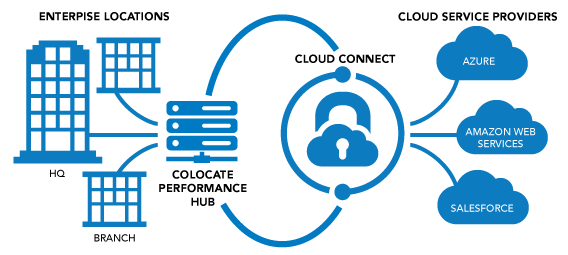 Features
Network Optimization
Maximize your traffic's speed and reliability by leveraging 123NET's Infrastructure, Cloud, and IT resources across multiple locations.
High-Availability
Experience uninterrupted access to cloud and IT services by connecting through a single port for redundancy and high availability.
Distributed Data
Enhance end-user experience by connecting IT resources at the edge, resulting in distributed data and faster access.
Application Optimization
Lower latency and boost application performance by connecting through a private network.