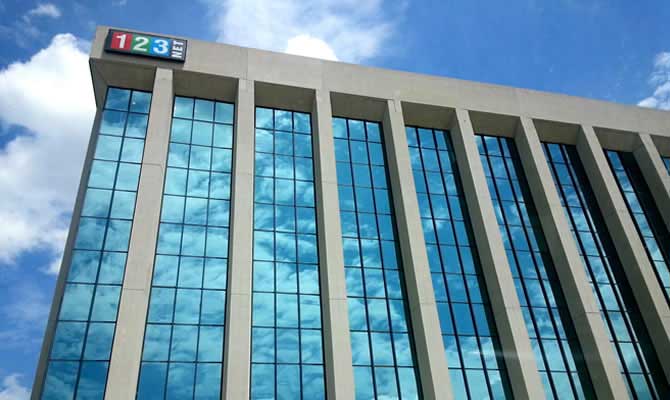 Grand Rapids, MI., May 4, 2017 – After beating the Milwaukee Admirals in Round One of the Calder Cup playoffs, and showing a strong team performance in a victory over the Chicago Wolves in Game 1 of the Central Division Finals, the Grand Rapids Griffins are positioned to go all the way to the Calder Cup Finals. Meanwhile, the West Michigan Whitecaps have just started playing ball.
123NET, a leading Michigan-based provider of network solutions, is on the ice or in the fields with them as the official communication provider for both teams, helping to ensure seamless business operations so they are ready when the puck drops or the first pitch is thrown.
"For businesses and sports teams that depend on premiere performances, 123NET can be the man behind the curtain, making the deals possible and the stars shine," said Chuck Irvin, director of network development. "123NET has developed an expertise in sports and entertainment venues that translates into an unequaled level of service to help keep our teams and entertainers operating at peak performance."
123NET is nearing completion of a multi-million dollar investment in its Grand Rapids fiber, fixed wireless and data center services that offer area businesses world-class infrastructure across a robust network solution that can service even the most data-centric organizations.
"Whether in the front office or on the ice, we're a performance based organization that always strives for excellence," said Steve Ritsema, Griffins corporate sales manager. "We always try to work with local providers like 123NET who can meet our needs and are always just down the street for support."
More than ever before, big events are consuming big data. Whether it's business operations, scoreboard and in-game entertainment or the peak load requirements needed to support a packed house, 123NET has used both fiber and fixed wireless solutions to help stadiums and conference centers including Cobo Center, TEDX, Red Bull Battle Grounds and other venues and events that simply can't take a night off.
123NET's new Grand Rapids fiber hub will allow area businesses easy and affordable connection to enterprise grade business internet. This service is further supported by 123NET fixed wireless sites and data center services.