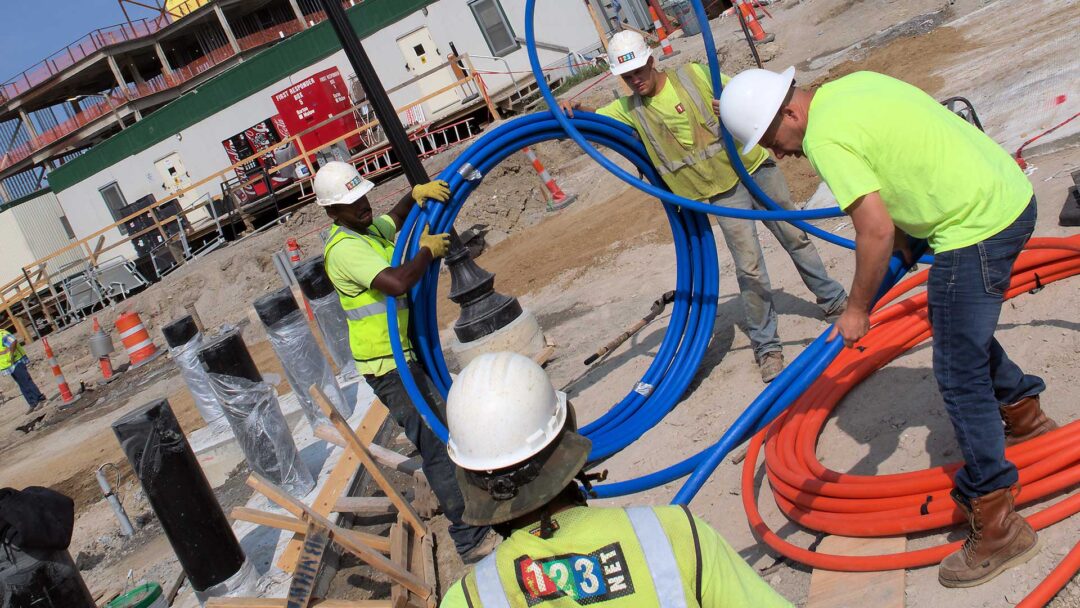 123.Net Inc. (123NET), One of Michigan's largest telecommunications and Internet service providers, announced today that it is deploying significant new resources to bring massive amounts of capacity, up to 10 Gigabit per second, to the Troy Metropolitan area. The expansion of the Troy network will include up to five new High Speed Fixed Wireless (PoP) sites, further backed by an additional eight miles of new fiber and Microwave backhaul.
"Troy was an easy choice for this investment," said Jim Hart, 123NET's Director of Wireless Operations. "The city has a cluster of high profile businesses that require high capacity, carrier-grade connectivity. Our resources will be strategically placed around the metropolitan area to provide Troy businesses the advantage of easily and affordably connecting directly into the most trusted network available."
The Troy investment continues 123NET's rapid growth through a series of strategic investments including fiber swaps, acquisitions and new constructions. In total, this expansion will increase the 123NET network to 2,700+ route miles of fiber and 50 wireless points-of-presence (PoPs) sites in the state. Once completed, an additional 3,500 Troy businesses will have the opportunity to connect to 123NET's high-speed network.
"Keeping up with growing connectivity needs is a real challenge for any business," said Chuck Irvin, 123NET's Fiber Engineer. "123NET has found a niche building Fiber throughout the Troy Metropolitan area. We are excited to expand our footprint and offer carrier-grade speed and reliable connectivity to our valued customers.
123NET has a long history of providing businesses in Troy with telecommunication services dating back to 1995, and currently serves thousands of businesses in Metro Detroit and across the state of Michigan. Troy businesses can call 866.460.3503, or email sales@www.123.net!