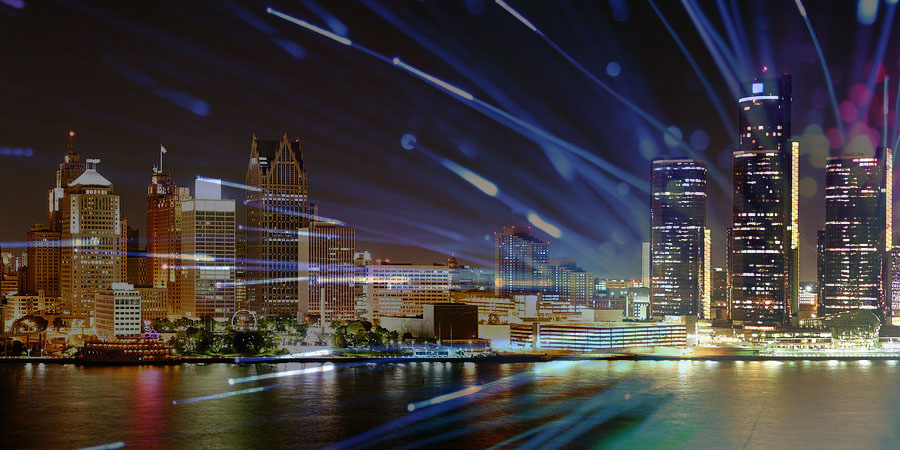 It seems like everybody is talking about Fiber these days. And why not? With nearly one trillion connected devices on the planet, 191 billion e-mails sent daily and business data requirements doubling every 1.2 years, reliable, hyper-fast and cost-effective connectivity is a critical business asset. And Fiber is the best way to deliver it.
That's why we're so proud that DBusiness Magazine focused on 123NET in its detailed "Fiber Wars" story in its March/April issue as well as being currently featured online.
The article focuses on 123NET's aggressive fiber network expansion and also discusses our wireless technology; our power-protected, climate-controlled colocation facilities; as well as our leadership role in creating the Detroit Internet Exchange (DET-IX). We're particularly pleased that DBusiness underscored the importance of ultra-fast connection speeds in attracting new corporations, businesses, entrepreneurs and residents to Michigan. We agree, and that's why it's 123NET's mission to be Michigan's backbone for business.
We hope the DBusiness story will help you to get a better understanding of how 123NET is powering Michigan's fast moving and faster connecting market. Give us a call if we can help you improve your business connectivity.
Sincerely,
Dan Irvin
Chief Executive Officer
866.460.3503