Allegan County – Fiber Internet Coming Soon!
Want to help bring connectivity to your county?
Help Secure Funding for the Project
Do you dream of faster, more reliable internet in Allegan County? You're not alone. We at 123NET share your vision. We're on a mission to secure the funding needed for a transformative project that will bring high-speed internet to our county. Join our mailing list to get updates.
Our Goal
At 123NET, we have a big dream. We want to ensure every community and business in Michigan has the best internet connection possible. We're partnering with Allegan County to turn this dream into reality. Here's what we aim to achieve:
County-Wide Internet Access
We believe that everyone in the county deserves reliable internet access. Whether you're in the heart of the city or the rural outskirts, we're working to ensure you can easily get online.
Improved Network Performance
We're not just about getting you online; we're about improving your online experience. We're striving to improve the performance of existing networks, making your internet faster and more reliable.
Enhanced Public Safety
Reliable internet isn't just about convenience; it's a matter of safety. With better connectivity, emergency services can respond more quickly and efficiently, making our county safer.
Stronger Economy
Better internet means better business. From small startups to established companies, high-speed internet can drive growth, create jobs, and strengthen our economy.
Better Quality of Life
From online learning to telemedicine to staying connected with loved ones, high-speed internet can significantly improve our quality of life. We're committed to making life better for everyone.
Important Dates
November 10, 2022: Allegan County, Michigan, Board of Commissioners approved selected 123NET for County Broadband Project.
January 16, 2023: Board of Commissioners and 123NET agree to the contracted terms of the project.
February 13, 2023: Field Crews begin the survey process for permits and route design
March 11, 2023: 123NET submitted ROBIN Grant Application for Government Funding of the Project.
March – April 2023: ROBIN Application Review
May 2023: ROBIN Award Recommendations Published & Start of Comment/Objection Period
June – July 2023: ROBIN Final Grants Announced
Department of Labor and Economic Opportunity (LEO) will accept comments and objections to the initial grant award recommendations through August 4, 2023.
Final grant awards are anticipated to be made in August 2023.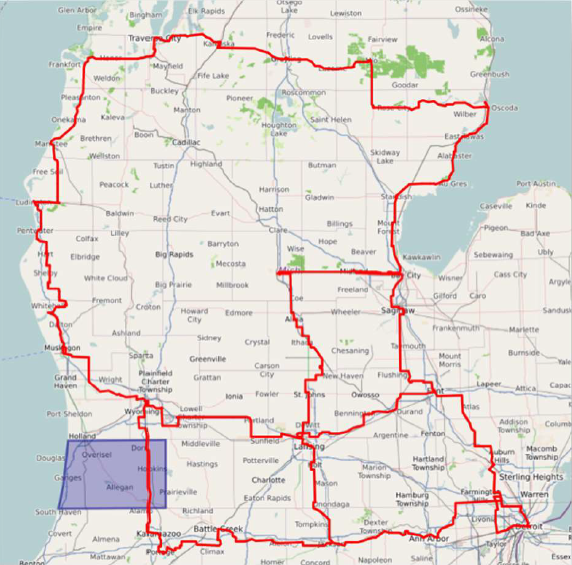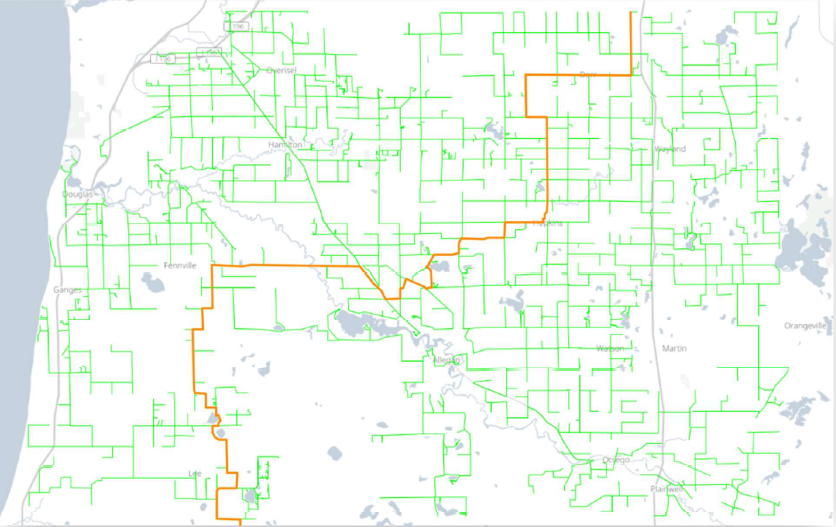 456,000+
---
Michigan Houses Lacking Any Access to Broadband
Michigan has at least 456,000 homes that lack access to broadband.
1.24M
---
Households Without a Permanent Internet Option
An estimated 1.24 million Michigan households (31.5%) do not have a permanent, fixed internet connection at home.
20th
---
Lowest Broadband Adoption Rate
Michigan has the 20th lowest broadband adoption rate when compared to other states.
12,000
---
Rural Homes Connected in Allegan County
The Allegan project plans to connect a planned 12,000 homes in rural areas of Allegan County.
*Data derived from 2021 Update to the Michigan Broadband Map – Michigan Office of High-Speed Internet
The Internet Problem in Michigan
Many homes in Michigan struggle with poor internet. At least 456,000 homes can't get online at all. About 1.24 million homes (31.5%) don't have a steady internet connection. Michigan is one of the worst states for internet use.
How We're Helping
We're determined to fix this problem. We plan to connect about 12,000 homes in rural areas to high-speed internet. This will not only provide these homes with reliable internet but also open up new opportunities for work, education, and entertainment.
How the Government is Helping
Allegan County is committed to ensuring everyone can get online. This is crucial for people who work from home or run small businesses. The government in Michigan and the US is helping too. They're providing funds to help build better internet connections. This project shows that the County cares about its people. We're proud to be part of this work. We're using public land and money to benefit everyone in the community.
The Future of Internet in Allegan County
With this project, we're not just improving the present; we're shaping the future. High-speed internet will enable more people to work from home, reducing traffic and pollution. It will allow more students to access online learning resources, improving education. It will make telemedicine more feasible, improving healthcare. The possibilities are endless.
Internet access is essential in today's world. This project shows Allegan County is dedicated to bringing best-in-class connectivity to its residents. We are honored to be stewards of the county's investment in broadband. This new open-access network will use public land and funding to benefit the community. Allegan County has been a front-runner in optimizing broadband funding to connect the underserved parts of the community fully.
Chuck Irvin
Executive Vice President of 123NET