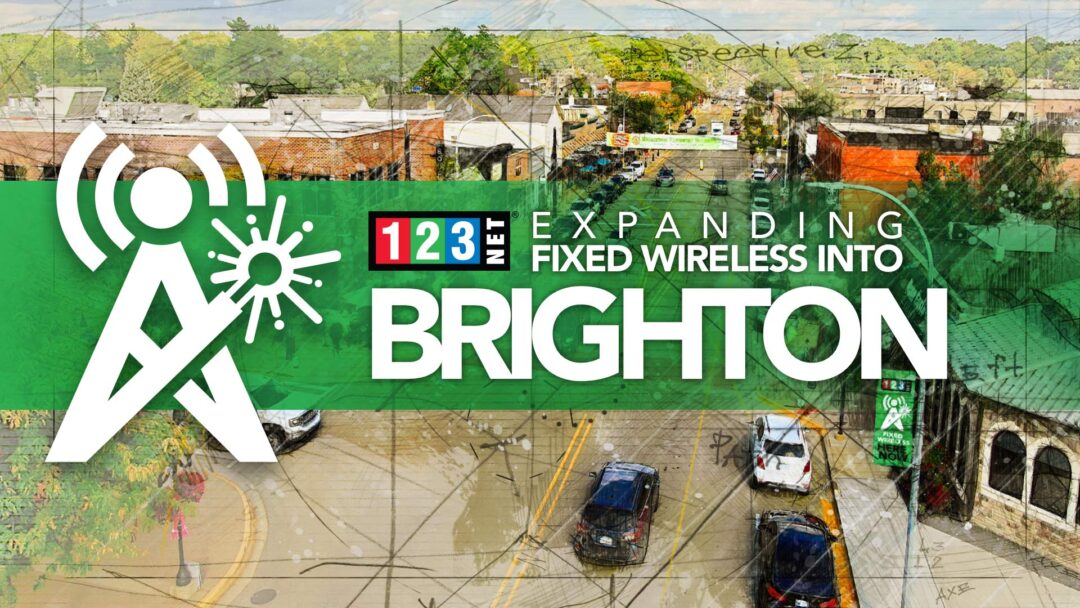 SOUTHFIELD, MI., Thursday, March 19, 2020 – 123.Net Inc. (123NET) is expanding network coverage with a new fixed wireless Point of Presence (PoP) site in Brighton. Area businesses can benefit from network connectivity at gigabit speed. The fixed wireless platform provides diverse transport options, backed by a Service Level Agreement (SLA), setting it apart from best effort phone and cable companies.
Fixed wireless provides a high-speed carrier-grade symmetrical connection, capable of supporting Dedicated Internet Access (DIA), SD-WAN, Voice and Multi-Protocol Label Switching (MPLS) within 7 to 14 days.
"Building a network to connect underserved communities and businesses has always been a passion of mine. Furthermore, demonstrating that critical network communication can be delivered with a fixed wireless product is particularly rewarding because we can turn up the service so quickly."

Justin Lampman, 123NET Network Operations Director
123NET remains dedicated to expanding its existing network of 1500+ fiber lit buildings and 55+ Fixed Wireless PoP sites with the latest, most reliable, and secure technologies available. 123NET's network also includes 4,000+ route miles of proprietary fiber, four Tier 3 data centers, and is home to the Detroit Internet Exchange (DET-iX).