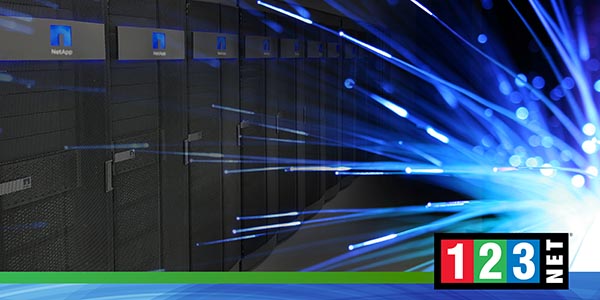 Industry-Leading Connectivity Offers Customers Maximum Diversity in Fiber Transport
123NET, Detroit's premier network & voice services provider and host of the Detroit Internet Exchange (DET-IX), today announced that it is working with Switch to connect and offer new diverse connectivity with dual-fiber entrances into Switch's Pyramid Campus in Grand Rapids, Michigan.
Switch customers now have the option to use 123NET's connectivity resources at its Pyramid Campus in Grand Rapids Michigan. Switch (NYSE: SWCH), is the global technology infrastructure corporation that develops hyperscale data center ecosystems for enterprise colocation, differentiated multi-cloud, and industry-leading telecommunications solutions.
123NET has been experiencing demand for data connections from content providers and businesses in automotive, manufacturing, health care, technology and finance. This trend coupled with the ongoing digitization of business and its move to the cloud are driving significant demand for data center connectivity among all of the cities throughout the state. Expanding 123NET's fiber network into Switch operated data centers helps strengthen Michigan's economy by providing businesses with more network options and more resilient services.
Switch's Pyramid Campus in Grand Rapids, Michigan is a hyperscale data center ecosystem with a capacity of over 1 million square feet. With its close proximity to Chicago (within 2.8ms), global businesses are taking advantage of this facility as they look to enter into the Michigan market. Benefits such as zero taxes, robust connectivity options, industry leading security, low latency and 100% uptime have enticed business from all over the region to look at Switch as a powerful business and technology partner.
As Grand Rapids and Metro Detroit industries continue to expand their reach throughout the state, 123NET remains focused on building network connectivity for local businesses to ensure growth and success.
"We're excited to connect with Switch's data center campus on the west side of Michigan," said Chuck Irvin, Director of Network Development at 123NET. "We're dedicated to providing Michigan businesses and our partners with the best service possible. This month we lit our 1,200th building with fiber."
Our Mission – Building network, to make Michigan communities and businesses the best connected on the planet!