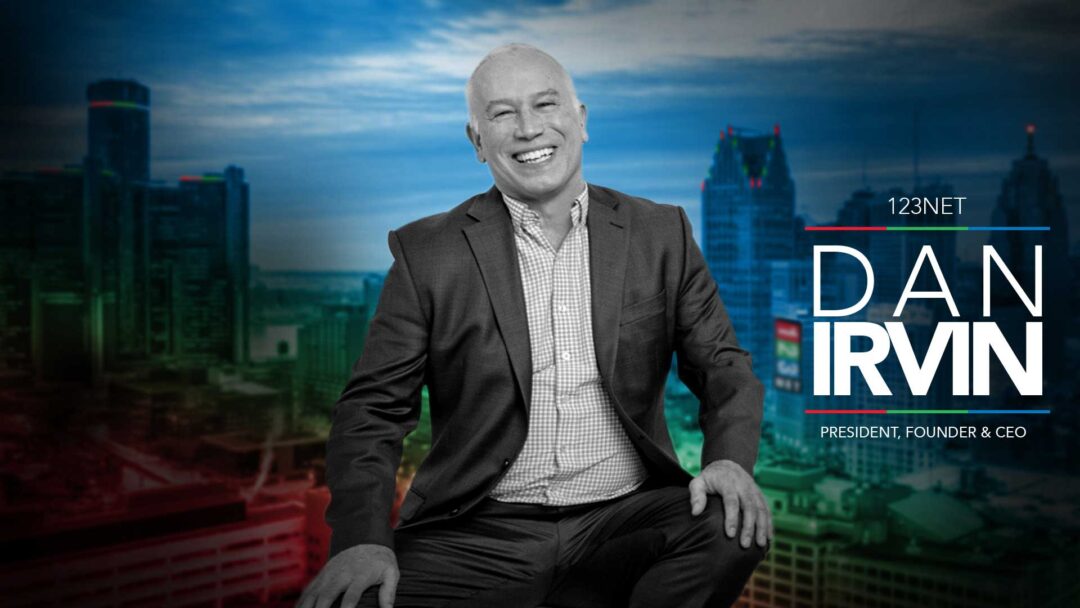 123NET CEO Dan Irvin was honored as the Grand Rapids Business Journal's Newsmaker of the year for the technology industry.
"This was the perfect way to cap off a tremendous year of growth at 123NET," said Irvin. "In addition to our Grand Rapids expansion, one of Michigan's largest OEMs become our first customer to consume over 1MW of power and deploy a redundant, terabit-speed connection. We also saw the Detroit Internet Exchange grow to one of the 40 largest peering hubs internationally."
The award recognizes the top technology decision maker in West Michigan over the past calendar year. Irvin was announced as one of only three finalists in the category earlier this month.
According to the Grand Rapids Business Journal, 123NET shaped West Michigan's tech industry news in 2017. In the last year alone, the company poured over $15 million into its West Michigan telecom presence. This investment included over 50 miles of proprietary fiber in the Grand Rapids area, bringing high-speed Internet connectivity and business phone & VoIP services to local businesses. The organization also made upgrades to its nine fixed wireless Point of Presence sites in the area. 123NET's expansive Grand Rapids network is supported by a first-class Tier 3 data center in nearby Byron Center.
The growth has been driven by data-hungry businesses in the healthcare, engineering, automotive, technology sectors. Because of this demand, Grand Rapids now has one of the densest fiber networks that 123NET continues to build.
"Data is the lifeblood of businesses today," said Irvin. "The fast, friendly and efficient services we are providing will be critical for the growth of West Michigan businesses."
Despite winning the award for 2017, the company is poised to continually expand upon its Western Michigan network over the course of 2018 and beyond. To support this rapid growth, a new in-house directional drilling team will be added, along with new technicians and Grand Rapids sales team members.
The award was presented at the publication's annual breakfast held at Frederik Meijer Gardens and Social Park on January 31, 2018.