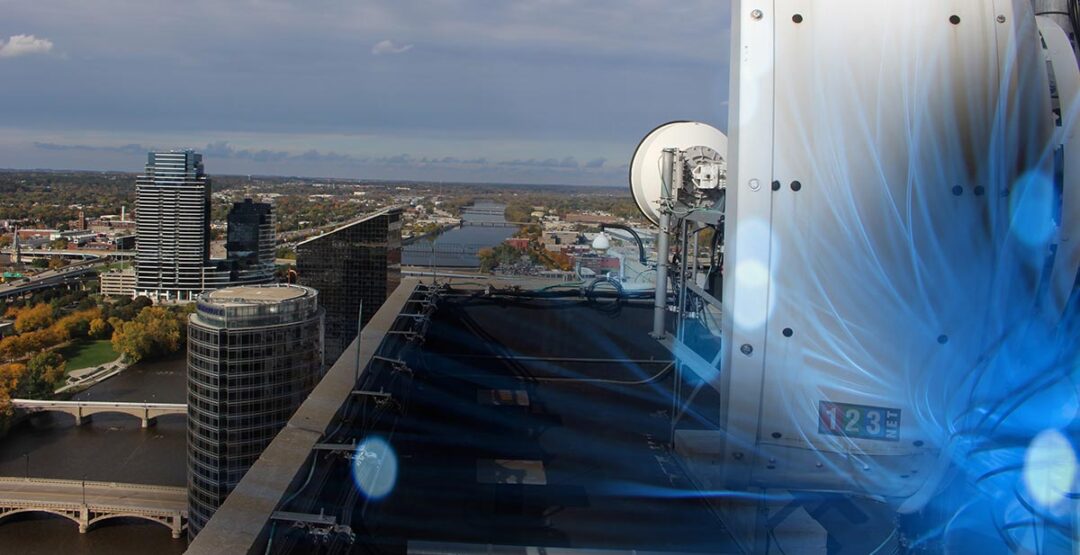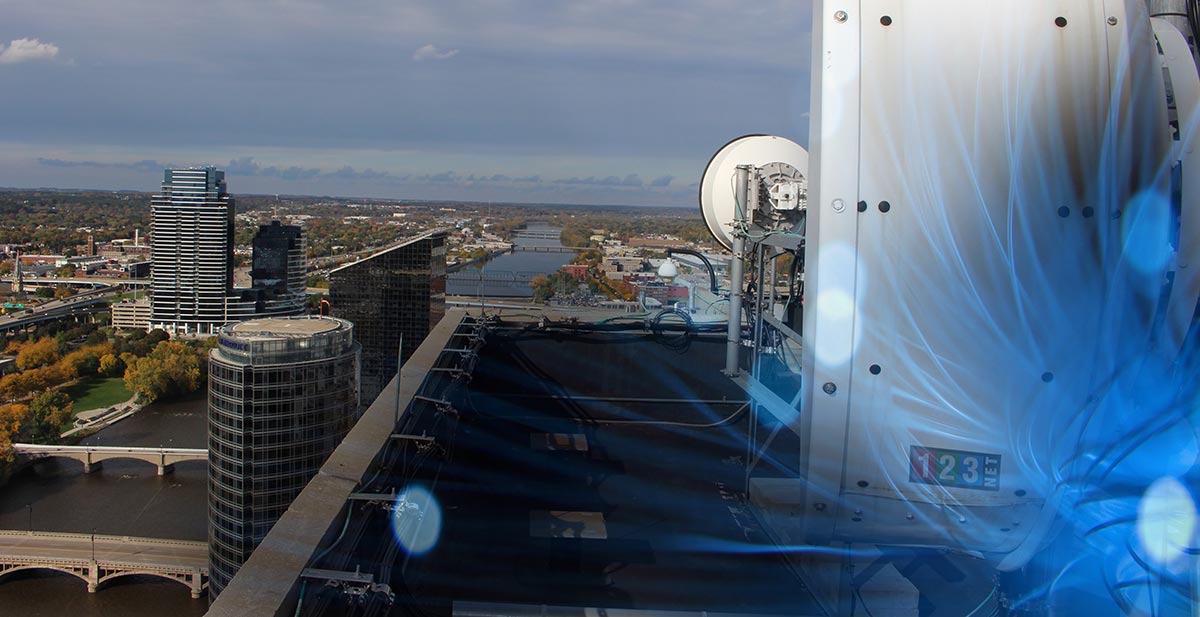 123NET is increasing its network speed and reliability across Grand Rapids by connecting wireless Point of Presence (PoP) sites with high capacity fiber optic cables. The recent upgrades are giving customers access to unlimited high-speed business telecom services.
As the demand for data processing increases, faster and more reliable internet connections are needed to operate businesses effectively. Fiber fed PoPs provide for redundancy, and unlimited capacity for speed, by establishing a backhaul for traffic, which translates into network diversity and increased reliability. With this improvement, customers gain an additional safeguard from damaging stretches of downtime and loss of connectivity.
"We are striving to seamlessly connect our robust network of fixed wireless, fiber, data center, and voice services," said Justin Lampman, Director of Network Operations at 123NET. "Our network is in a perfect position to help our customers shape the future of mobility in Michigan."
Fortifying fixed wireless PoP sites with fiber goes beyond improving the quality of 123NET's wireless service alone. 123NET's data centers are all directly connected to its expansive fiber network. Customers who use both the PoP sites and data centers will achieve enhanced network reliability, increased speed, and reduced latency.
The addition of more fiber-connected PoPs aligns with 123NET's goal of providing its customers with limitless connectivity. The organization is working to connect every one of its 56 wireless PoP sites across Michigan, including nine in Grand Rapids.
123NET's commitment to constantly improving fixed wireless infrastructure is one of the many factors making it Michigan's most reliable network. To see if our network is available in your area check out our interactive network map here!