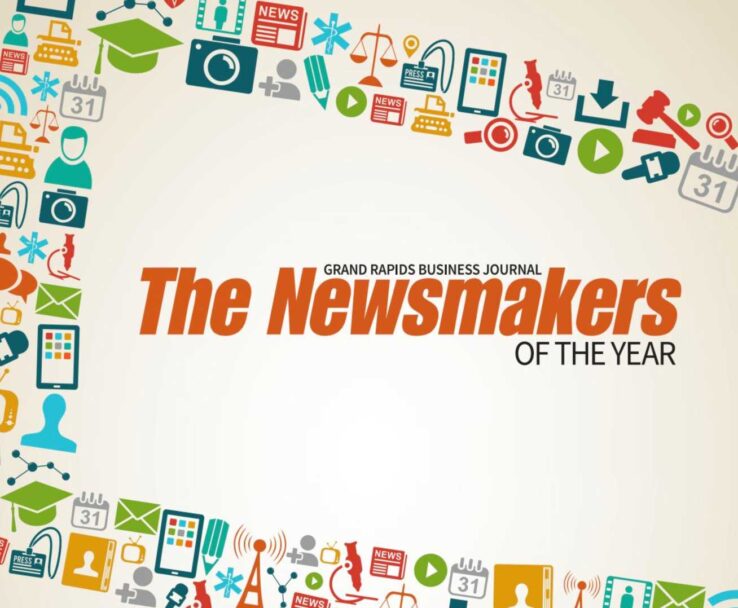 123Net President and CEO, Dan Irvin has been nominated for the "2017 Newsmaker of the Year" award by the Grand Rapids Business Journal.
The award honors the top decision makers in West Michigan over the past calendar year. Out of the 225 newsmakers considered by reporters and editors, Irvin was one of only three nominees selected for the "Technology" category.
Over the past year, 123Net expanded its network presence in Grand Rapids by building over 50 route miles of dark fiber, bringing high-speed connectivity to hundreds of West Michigan businesses. The organization has nine fixed Point of Presence sites strategically dispersed across Grand Rapids and is working adding more while upgrading existing infrastructure along the way. Its expansive West Michigan network also includes a state-of-the-art data center in nearby Byron Center.
"We are honored to receive recognition for our work in Grand Rapids, but this is only the beginning," said Irvin. "We see tremendous potential for growth in the city and we will continue building the infrastructure needed to realize this potential. We have huge plans to ramp up our West Michigan coverage in 2018 and beyond."
The Southfield headquartered organization is bringing in local Grand Rapids talent to support their growth. A brand new, in-house directional drilling team will be hired, along with technicians, fiber splicers, and additional West Michigan sales team members.
The top selection for each of the 16 categories will be recognized with an Industry Newsmaker award, and a Newsmaker of the Year will be named January 31, 2018, in Grand Rapids.
To find out more about the event, you can read the full article here:
http://www.grbj.com/articles/89574-business-journal-names-newsmaker-nominees