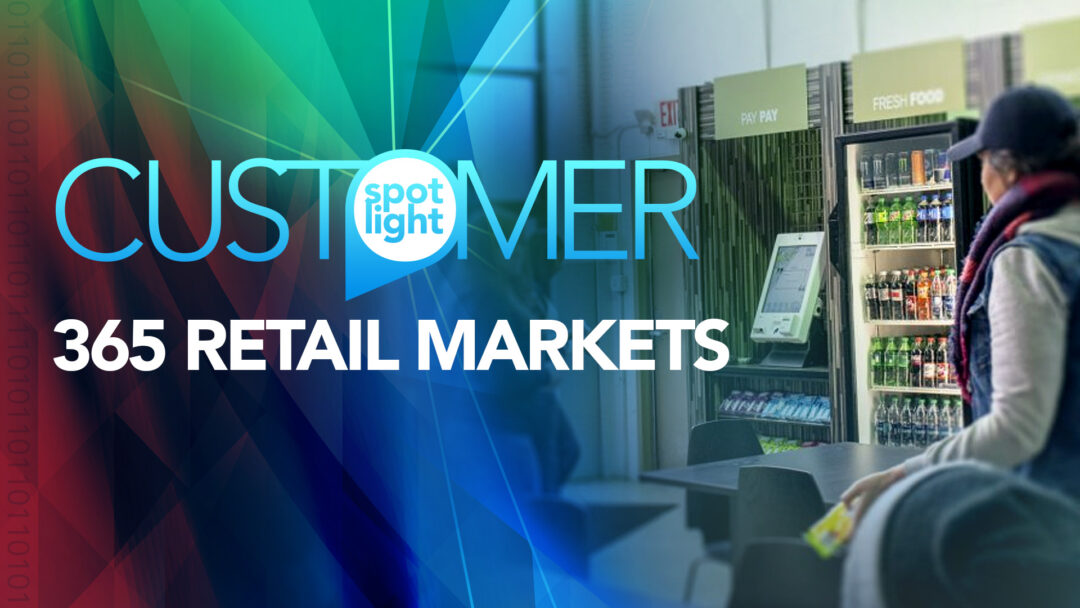 At-a-Glance:
This Information, Tech, and Service Provider overcame an expensive and outdated ISP and the challenge of no other carriers in the area. 
Customer:
Industry:
Information Technology & Services
Services:
Employee Number:
260
Background:
365 Retail Markets started in the basement of CEO and Founder Joe Hessling, with just paper, a pencil, and a rotary house phone. Over the last decade, the company has become a global leader in self-service convenience technologies ranging from vending, dining, mobile, and micro markets.  
Challenge:
365 Retail Markets faced an outdated and expensive ISP inherited from the previous occupant. They wanted to expand outside their data closet into something more robust and reliable. While looking around at ISPs, 365 Retail Markets were told there were no connections to their building, leaving them stranded. 123NET had to figure out how to build profitably into the new area and get network connectivity to businesses there.  
Solution:
Both parties saw a good opportunity to work together, and 123NET brought new lines to their building and into the entire area, giving them a great deal and a new internet connection option. They also decided to colocate their data within 123NET's Tier 3 Data Center.
Moving forward, 123NET and 365 Retail Markets continue to strengthen their partnership. The innovative solutions provided by 123NET have not only addressed the immediate needs of 365 Retail Markets but have also paved the way for future growth. The custom-designed internet connectivity and data center solutions have provided 365 Retail Markets with the reliability and scalability they need to stay competitive.
As part of their ongoing collaboration, 123NET is committed to meeting the evolving needs of 365 Retail Markets. This includes keeping pace with technological advancements and ensuring the infrastructure supports new services or expansion plans. The partnership illustrates 123NET's dedication to helping its clients achieve their business goals through robust and reliable connectivity solutions.
Results:
The results of this connection were growth with reliability for their offices and business' backend. They have grown significantly since the installation of 123NET's services. With two locations, they can connect their businesses with 123NET's internet and utilize colocation space at the main data center hub in Southfield. Their business infrastructure is way more reliable as a result. As they continue to grow, they plan on expanding their office and Data Center solutions to fit their expanding needs.
"Dan from 123NET came and offered us a deal when no one else would. By bringing new high-speed, reliable internet, direct connection to their data center, and helpful staff, they have solidified us as a customer to grow with."
Robert Heller
Senior Architect, 365 Retail Markets