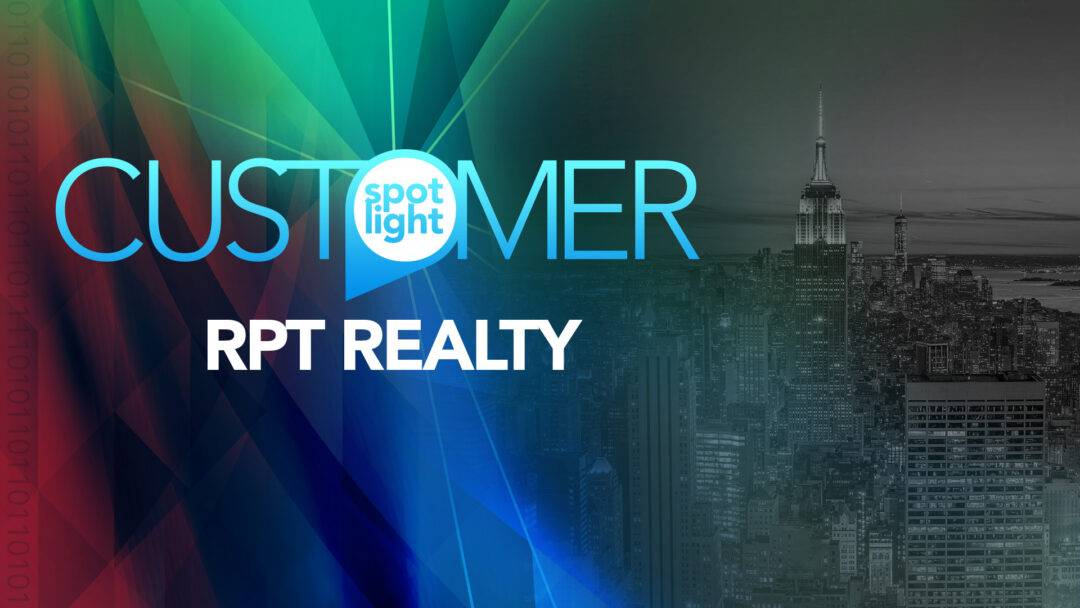 At-a-Glance:
RPT Realty required a dependable and redundant offsite data center, dark fiber, and voice services' solution to replace a neglected and declining network infrastructure.
Customer:
Industry:
Real Estate
Services:
Employee Number:
110
Background:
RPT Realty owns and operates a national portfolio of open-air shopping destinations principally located in top U.S. markets. The Company's locally-curated consumer experiences reflect the lifestyles of its diverse neighborhoods and match the modern expectations of its retail partners. The Company is a fully integrated and self-administered REIT publicly traded on the New York Stock Exchange under the ticker symbol RPT.
Challenge:
Upgrading RPT Realty's existing infrastructure with a redundant offsite data center and a dark fiber solution in a cost efficient and timely manner. They also wanted to upgrade their disaster recovery plan and needed to upgrade their corporate voice services.
Solution:
The attention was placed on developing a network solution, including a redundant offsite data center and a dark fiber solution, to upgrade their existing network infrastructure. The secondary focus was on employing the SIP voice product to enhance their business voice system. To do this, 123NET engineers focused on setting up RPT in an offsite data center and connecting them to the fiber network.
Results:
The composite of an offsite data center and dark fiber solution not only provided the upgraded and enhanced infrastructure that was EOL, EOS, and redundant but also an upgraded disaster recovery plan with a secure upgraded network. The SIP voice product also gave them an upgraded business voice product. The combination of these network and voice solutions enabled RPT Realty to be immediately connected upon moving from their old Farmington Hills office to a new Southfield office. It also offered upgraded voice services, so the company could have stronger communication.
These solutions benefited RPT Realty when COVID-19 initiated the pivot to a virtual workplace. They were in the process of a stress test that turned into a live test, which was flawless, allowing their employees to seamlessly work from home and stay connected.. The 123NET network and voice solutions provide the confidence required to successfully balance employees being in the office and working from home.
"123NET was a successfully helped RPT Realty accomplish its goals of upgrading and enhancing our systems in a timely and economically efficient manner. They were able to personalize RPT Realty's needs and create a customized plan which positively impacted the company as a whole. I had worked with them in both of my previous positions and found a mindset of deep support, technical acumen, and strong partnership."
Bill Piper
Information Technology, Vice President, RPT Realty