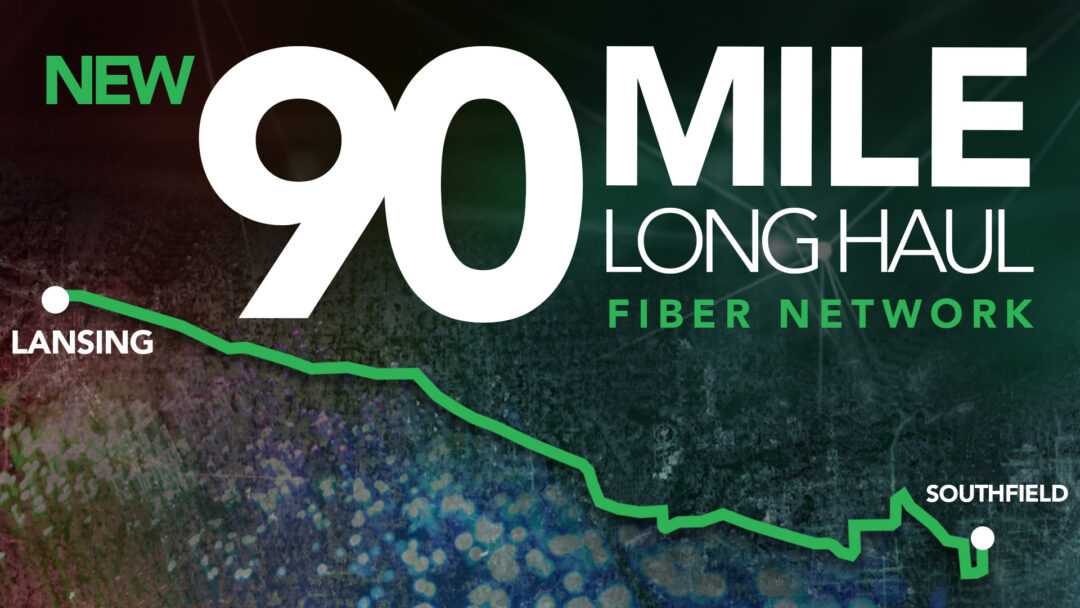 Southfield, Michigan, January 5, 2022 – Three Michigan Companies, 123NET, DayStarr Communications, and Peninsula Fiber Network, today announced a new 90-mile fiber route connecting Southfield to Lansing. This new network will enhance the connectivity options in underserved areas for 123NET, Michigan's premier fiber internet, colocation, and voice services provider, Owosso, MI-based DayStarr Communications, a high-speed Internet and phone service provider, and Marquette, MI-based Peninsula Fiber Network, a provider of network, NG911, and core services throughout the state and in Wisconsin.
This joint multi-million-dollar investment brings state-of-the-art optical fiber opportunities to Lansing, Okemos, Williamston, Webberville, Fowlerville, Howell, Brighton, and other municipalities along the path. Underground construction on this investment has already begun and will continue for approximately 18 months.
"At DayStarr it's our mission to improve lives in our community through communications. For over 20 years we have been striving to provide the best communications services to customers in our area. We recognized ten years ago that an all-fiber optic network was the best way to do this. We are excited that both business and residential customers will benefit from the added capacity and reliability that this high-speed broadband fiber brings to our region," said Collin Rose. "DayStarr was founded in mid-Michigan and is excited to work with 123NET and PFN – both Michigan companies – to create this new path and better connect our state."
One common goal that all three companies have is improving connectivity options to nearby underserved or unserved areas. This investment will not only bring connectivity to nearby communities but will create opportunities for more partnerships in the future.
"Creating the best possible network requires multiple, diverse routes between population centers," said Dan Irvin, 123NET's President & CEO. "We have 25 years of experience building fiber along both traditional and lesser-used routes to create diversity and bring fiber into underserved areas. It's all part of our mission to make Michigan the best connected on the planet. PFN and Daystarr are ideal partners in this latest expansion."
Scott Randall, General Manager of Peninsula Fiber Network, states, "Continued investment in Michigan's telecommunications infrastructure is both prudent and necessary. We are happy to partner with 123NET and DayStarr to strengthen our mutual position as leaders in the state telecommunications industry and to help achieve the state's goal of ubiquitous broadband coverage for all residents and businesses."
Businesses and municipalities along the route are encouraged to contact 123NET, PFN, or DayStarr for service availability and construction information on this route. For more information, please visit www.123.net, www.pfnllc.net, and www.daystarr.net