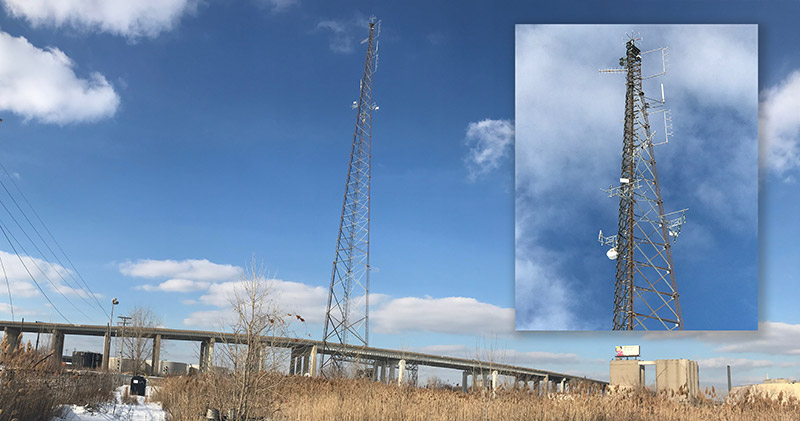 Expanding Fixed Wireless Connectivity in River Rouge
123NET has announced the addition of a new fixed wireless Point of Presence (PoP) site in River Rouge. This development aims to provide local businesses with faster and more efficient access to high-bandwidth internet services.
The Power of the New Wireless PoP
The new wireless PoP delivers dedicated, symmetrical internet connectivity at up to 1 Gbps. This speed is sufficient for businesses in data-intensive automotive, shipping, construction, and technology industries.
Benefiting Local Businesses
The tower is already enhancing connectivity for a petroleum terminal with high-speed Dedicated Internet Access. Additionally, an electrical contractor is leveraging 123NET's construction site wireless internet. This temporary solution provides a reliable, low-latency connection, enabling large data transfers anywhere on their site.
The Impact of the New Tower
Justin Lampman, Director of Network Operations at 123NET, expressed his excitement about the new development. He said, "We are excited to bring customers closer to our network. We will continue delivering the same dependable, high-speed connections, striving to deliver them as quickly as possible." The new tower is expanding coverage and adding bandwidth capacity in the business-dense Downriver region.
123NET's Commitment to Connectivity
123NET now operates 56 Fixed Wireless PoP sites strategically located across Michigan. The company remains committed to providing customers with the latest, most reliable, and secure technologies. 123NET's fixed wireless network is supported by over 3,500 route miles of proprietary fiber and four Tier 3 data centers.
For more information about 123NET's services, please visit their Dedicated Internet, Data Center & Colocation, Ethernet Services, Dark Fiber, and Wavelengths pages.
The addition of the new fixed wireless PoP site in River Rouge is a testament to 123NET's commitment to enhancing connectivity for businesses. By providing high-speed, reliable internet services, 123NET is helping businesses in River Rouge and beyond to thrive in the digital age.