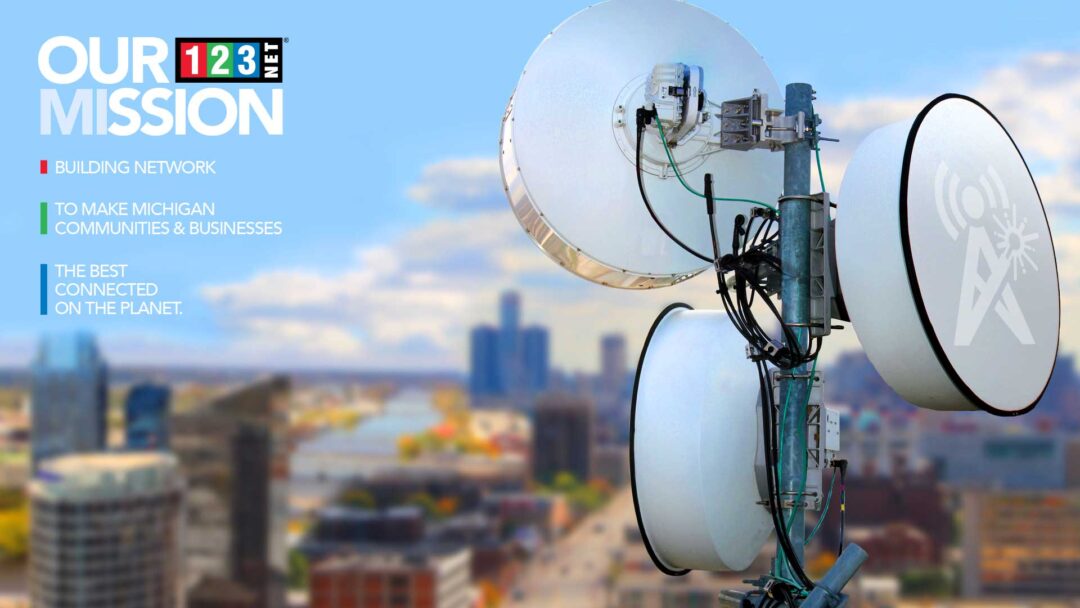 Southfield, MI – 123NET, Michigan's premier Internet service provider for businesses, has added 4G LTE capabilities to its IP IP Failover service.
Adding 4G LTE failover gives customers another option to reduce downtime. Secondary wireless connections protect businesses from damage to primary Internet caused by construction, car crashes, weather, and other unforeseen events.
"We are excited to offer 4G LTE technology as part of our IP Failover solution because it will give our customers more flexibility," said Justin Lampman, 123Net's Director of Network Operations. "In addition to 4G LTE, it is compatible with multiple fiber, fixed wireless, and Ethernet over copper as well. We can even handle MPLS configurations."
4G LTE failover is affordable and can be rapidly deployed in 7-14 days. Nationwide wireless providers give the service reliable, widespread availability. It is an ideal secondary option for remote locations that may not have access to traditional backup services.
In a primary Internet disruption, traffic is automatically routed to a predetermined backup connection. The traffic is automatically routed back when the primary Internet connection is restored. With 123NET's solution, customers maintain the same IP address, and VoIP calls are uninterrupted.
Moreover, 123NET's 4G LTE IP Failover service sets a new standard in the industry for reliability and resilience. This advancement is not just about adding another layer of protection for businesses; it's about enabling continuous operations. For businesses today, time is money, and every moment of downtime can translate into significant financial losses. With the 4G LTE IP Failover, 123NET aims to provide businesses with peace of mind, knowing that their operations will remain unaffected despite unexpected disruptions.
Furthermore, the swift deployment of the 4G LTE failover service underscores 123NET's commitment to customer service and innovation. The company continues exploring and adapting the latest technologies to serve its customers better. By incorporating 4G LTE into its IP Failover service, 123NET ensures more reliable and widespread coverage and demonstrates its adaptability in a rapidly changing digital landscape. As technology continues to evolve, so will 123NET's solutions, always to provide the best possible service to its customers.