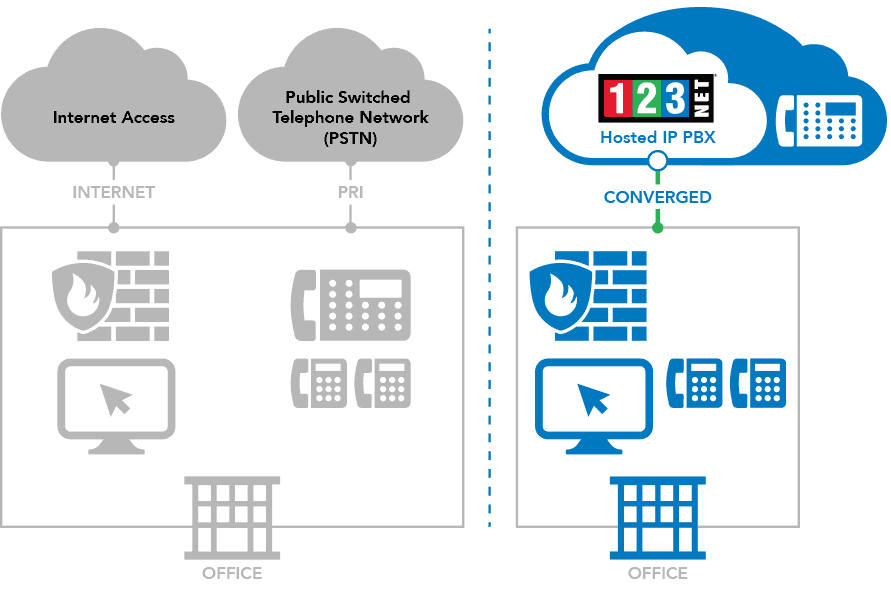 123.Net, Inc. (123NET), one of Michigan's leading telecommunications and Internet service providers, has launched its Hosted IP PBX for businesses seeking enterprise telecom solutions for today's ever evolving corporate needs.
"Today's businesses are dynamic," said Dan Irvin, 123NET's Chief Executive Officer. "Employees need to work seamlessly without the constraints of antiquated traditional phone systems. Our Hosted PBX system puts your telecom platform in the cloud, allowing for freedom, cost effective service and stability all while maintaining connectivity and access to office infrastructure."
123NET has provided advanced communications solutions to Michigan businesses since 1996. The company has supplied Hosted PBX services to wholesalers and a select group of multi-location customers for the past six years including: healthcare systems, emergency management and financial institutions. Currently 123NET's Hosted PBX service handles an average of 40 million minutes per month.
123NET chose to expand its Hosted PBX offerings to become a key product line in the company's catalog of solutions. Customer insights led the company to take a unique industry position by providing dedicated bandwidth across the 123NET 100Gbps+ fiber network. This provides users with superior call quality, heightened redundancy, reliability and security not traditionally found with 'bring your own bandwidth' hosted solutions.
Primary benefits of hosted PBX solutions include: affordability, ease of use, reliability, quick installation and 123NET's exceptional support and maintenance. 123NET's Hosted PBX provides a full suite of services for businesses.
"The role of good technology is to make life simpler and work more productive," said Irvin. "Hosted PBX does just that with extensive, customer-selected functionality delivered via industry-leading infrastructure. By moving telecom solutions to the cloud, costs are lowered while performance is improved."