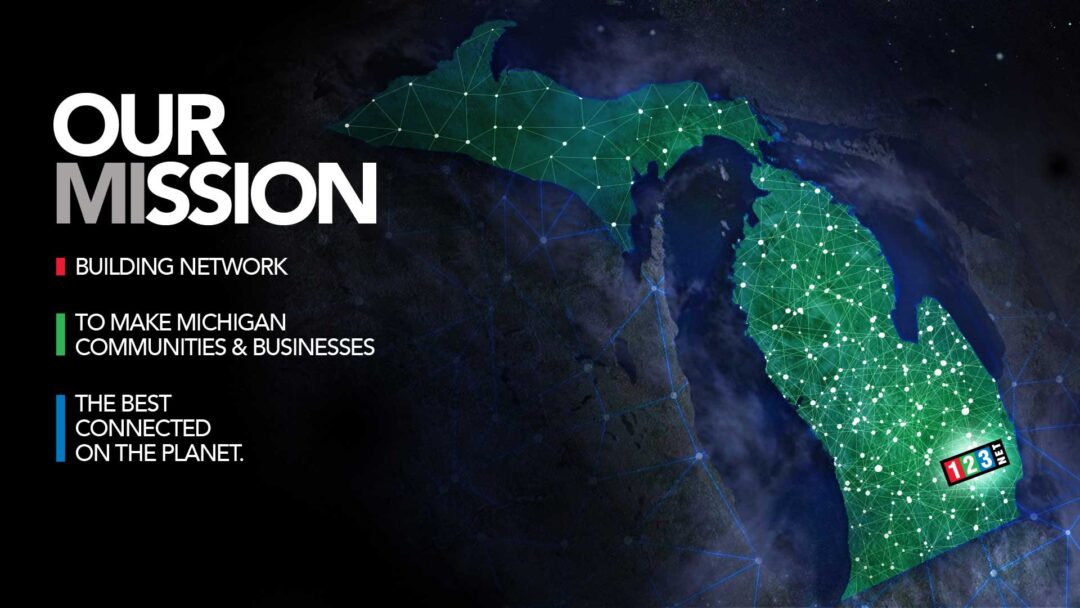 Southfield-based 123.Net Inc. (123NET) announced yesterday its acquisition of T2 Communications LLC of Holland.
The deal comes as the telecommunications and Internet service provider looked to expand its customer base and capabilities in West Michigan, where it has operated since 2000, according to a statement.
123NET acquired the assets, customers and building of T2 from Dallas-based CornerWorld Corp. – a holding company that originally acquired the company in 2013, Steve Hazel, agent manager for 123NET's West Michigan branch, told MiBiz.
Prior to the acquisition by CornerWorld, T2 had steadily grown, but the company stagnated over the last two years, Hazel said.
CornerWorld approached 123NET and initiated the deal in March 2015.
123NET's acquisition of T2 marks the company's third acquisition over the last year, Hazel said. Going forward, the company plans to incorporate a two-part growth strategy of further acquisitions and expanding by constructing new fiber lines.
In particular, the company plans to grow its fiber network in so-called "second-tier" cities such as Holland, Zeeland and Traverse City, Hazel said.
"That growth pattern to purchase companies makes sense to give us better connections in those communities and keep our current customers on our network," Hazel said.
For information on the acquisition from other news sources please see:
The Hosting News: http://www.thehostingnews.com/123net-acquires-hollands-t2-communications.html
MiBiz: http://mibiz.com/item/22472-holland-telecommunications-company-acquired-by-east-michigan-firm
Deal Snapshot: http://www.manavigator.com/deal-snapshot/article.php?id=117557
Congoo: http://www.congoo.com/news/2015May4/Acquires-Holland-Communications
DBusiness: http://www.dbusiness.com/daily-news/Annual-2015/Southfield-based-Internet-Service-Provider-Acquires-West-Michigan-Company/