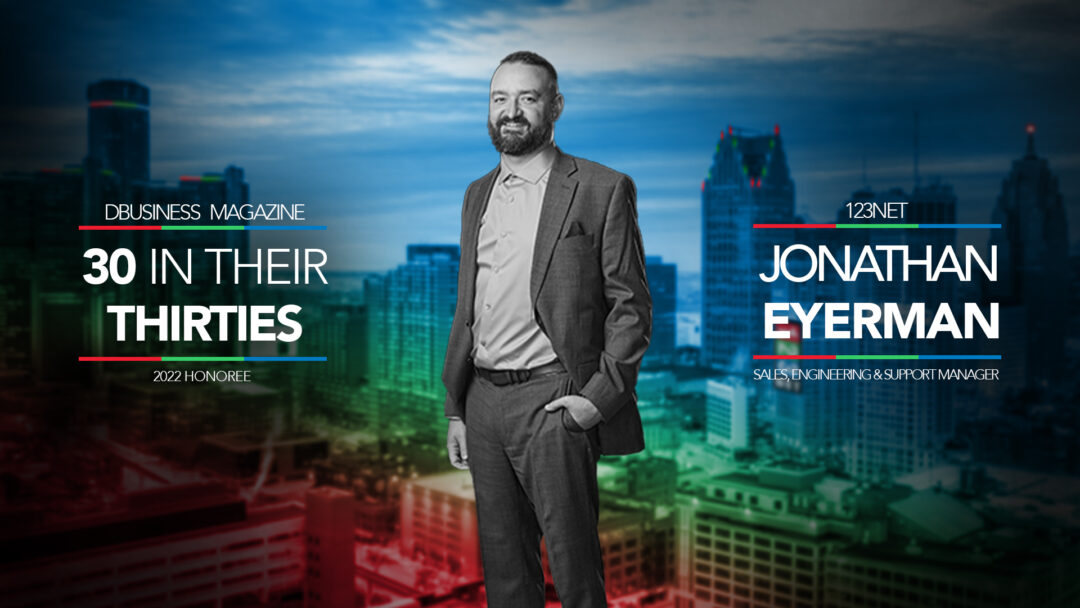 Recognizing Jonathan Eyerman's Achievements
Jonathan Eyerman, 123NET's Vice President of Sales Opeations, has been named to the DBusiness "30 in Their Thirties" Class of 2022. This prestigious list celebrates metro Detroit professionals who have achieved remarkable success early in their careers across various industries.
The DBusiness "30 in Their Thirties" Class of 2022
The annual DBusiness list includes executives from diverse sectors such as automotive, commercial real estate, development, health care, government, civic, non-profit, education, and more. These business leaders are recognized for leading operations, overseeing complex projects, and significantly contributing to their organizations.
Jonathan Eyerman's Impact at 123NET
At 123NET, Eyerman's leadership style and desire to make a difference have played a crucial role in the company's growth. He has helped expand the largest fiber network in Michigan while ensuring customer-centric support. Eyerman's passion for helping people is evident in his work. He said, "Every day is different here at 123NET. I do a little bit of everything. I primarily work in sales, so I might meet with clients or work on product and service development and support. It's nice coming to work."
The Role of 123NET's Workplace Culture
Eyerman credits the supportive culture at 123NET for his rapid rise. He said, "When I came to 123NET, they let me do what I could. The company believed in me — and when you're in that place, it's easy to come along quickly because there are no borders on what you can achieve."
For more information about 123NET's services, please visit their Dedicated Internet, Data Center & Colocation, Ethernet Services, Dark Fiber, and Wavelengths pages.
Jonathan Eyerman's recognition in the DBusiness "30 in Their Thirties" Class of 2022 is a testament to his significant contributions to 123NET. His leadership and passion for helping people have been crucial in expanding Michigan's largest fiber network and delivering customer-centric support. His story serves as an inspiration for young professionals striving to make a difference in their respective fields.
The complete DBusiness "30 in Their Thirties" Class of 2022 is available.