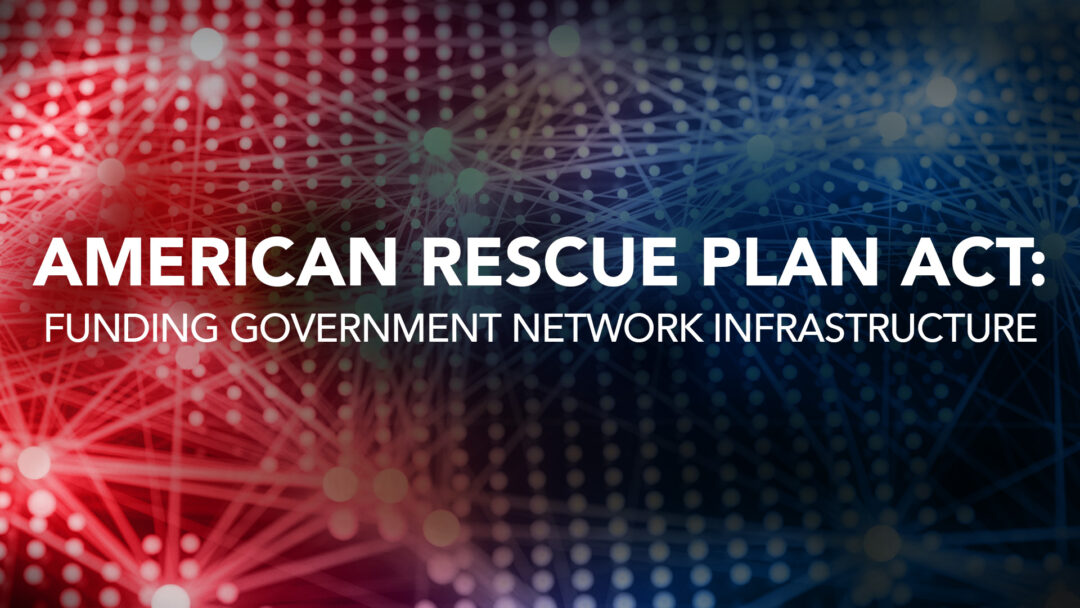 To assist with economic recovery from the pandemic, the government passed the American Rescue Plan Act (ARPA) giving counties and cities access to funds never before available. The next step for these funds is deciding how they should be allocated within the next five years, with many cities and counties not having a plan in place.
This is where 123NET is assisting municipalities and advocating for the improvement of network infrastructure to ensure that broadband services reach underserved areas. The pandemic highlighted a lack of connectivity in communities, with some families unable to access the internet and the technology needed to work, learn, and communicate from their homes. Businesses had to transition to working remotely and rely on the employee's home internet connection.
Using these funds towards Network Infrastructure can benefit the municipality, local businesses, and their residents.
Plan of Action
Municipalities need a long-term solution to improve their surrounding area with broadband access. With the help of the 123NET, municipalities can use their ARPA funds for these solutions:
Solution 1: A Private Fiber Network
Municipalities can connect their buildings, such as fire stations, police stations, libraries, public schools, and community centers, together in a private network. This creates miles of infrastructure that can benefit residents and businesses, while improving communication for the whole community. 123NET's fiber provides faster internet speeds, competitive pricing, and better customer service to the area. Fiber is also a long-term, scalable solution with five times the life span of alternative cable solutions. This means that not only will this be a solution that will last long, but the cost can be spread over 10 years or longer terms to accommodate budgets.
Solution 2: Middle Mile Fiber Connectivity
Middle Mile Fiber Connectivity creates a network backbone for ISPs and carriers to expand connectivity into underserved areas. In Michigan, there are many regions that have been ignored by national carriers, due to the large expense of constructing Middle Mile Fiber Connectivity.
Using ARPA funds for this solution:
1). Encourages the expansion and extension of the infrastructure to reduce the cost of connecting areas to the internet.
2). Promotes broadband connection through the creation of alternative network connection paths that can be designed to prevent single points of failure on a broadband network.
123NET is committed to offering high-speed, cost-effective internet access to underserved areas and closing the digital divide. 123NET has been involved in community projects like Project OVERCOME, in Southwest Detroit, showing the importance of not only providing access to low-income neighborhoods but educating and training residents on how to connect others to the internet. Building on these projects, with the opportunity the government created through ARPA, is the perfect time to expand connectivity, and overall generate access to the internet for communities and their residents.