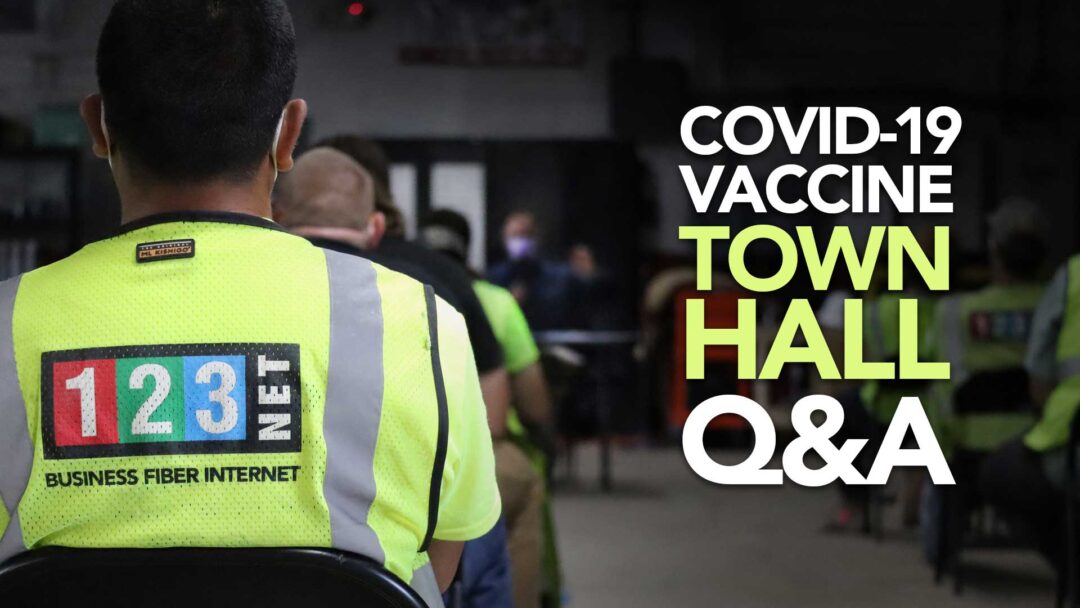 Prioritizing Employee Safety: 123NET's Vaccine Town Hall
As businesses gradually return to normalcy following the COVID-19 pandemic, 123NET, Michigan's leading data center, network, and voice services provider, has taken an extra step to ensure the continued safety of its employees. The company hosted a Vaccine Town Hall, inviting Dr. Zachary Levine, an infectious disease specialist from Newland Medical Associates, to educate employees about COVID-19 vaccines.
Understanding the COVID-19 Vaccines
During the town hall, Dr. Levine discussed the composition of the vaccines, potential side effects, and how the vaccines work. This initiative aimed to help employees feel safe, comfortable and informed about the vaccines. 123NET Founder and CEO Dan Irvin said, "Providing direct access to a medical expert with first-hand, frontline experience will help them make their own decisions. And once they have and understand the information, we trust them to make the best vaccination decisions for themselves and their loved ones."
Encouraging Vaccination through Education
Multiple town hall sessions were held at 123NET's Novi fiber facility, where employees could learn from the specialist, have their questions answered, and sign up for vaccines after each session. Dr. Levine emphasized the importance of understanding the benefits of the vaccines, saying, "The more people know and understand the benefits of the vaccines, the more likely they'll be to get their shots."
For more information about 123NET's services, please visit their Dedicated Internet, Data Center & Colocation, Ethernet Services, Dark Fiber, and Wavelengths pages.
123NET's Vaccine Town Hall is a testament to the company's commitment to employee safety and well-being. By providing employees with direct access to a medical expert and facilitating vaccine sign-ups, 123NET is playing a crucial role in promoting vaccination and ensuring a safe return to normalcy.