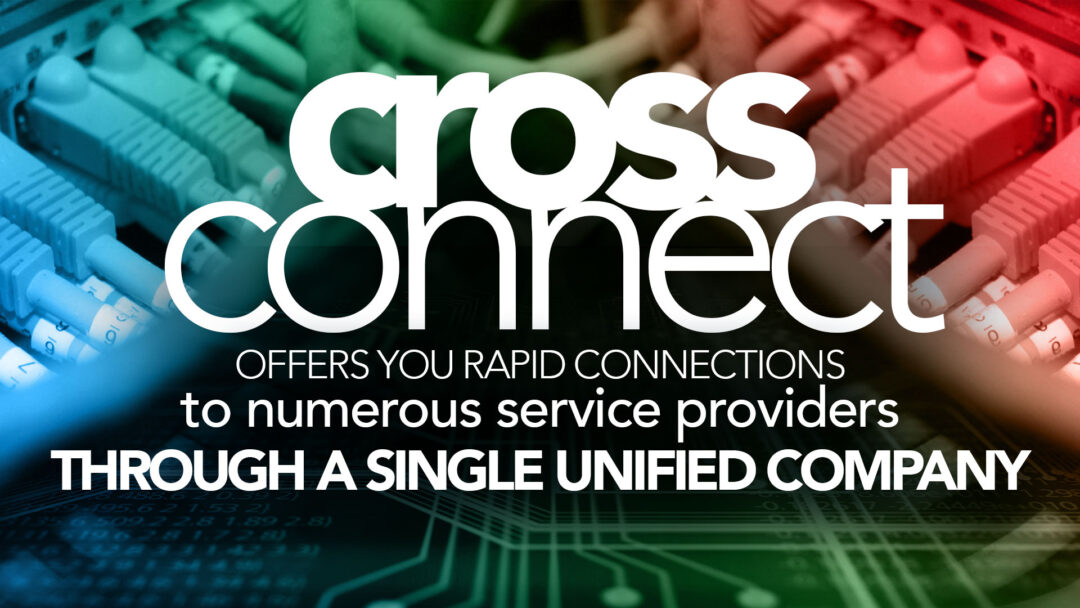 123NET's data centers facilitate your need to be better connected. Cross connects allow you to reduce access costs to get to the carrier of your choosing. You can save money and improve the connectivity of your network.
What are Cross Connects?
Cross connects are physical cables that connect two different networks within a data center. Cross connects can be used to create a more diverse, robust system of networks. The top three reasons to use a cross connect are:
Lowering Latency
A direct connection means no provider will stand between your network and the carrier network to which you are connecting. Cross connects avoid the pubic internet because they are through private point-to-point connections within a data center.
Offering Convenience
With a cross connect, you will be able to connect to any carrier residing within your chosen data center. This eliminates the need to find other network points to connect to carriers that often times require network builds that take time and add costs.
Providing Options
Adding multiple internet connections to your network can help you take advantage of different carriers. With cross connects, you can select internet providers based on price, reliability, or connectivity.
Cross connects enable you to establish direct connectivity with other carriers. Services such as dark fiber, wavelength, MPLS, or other point-to-point services are available with a single cross connect. Network cross connects to other carriers can save money, improve reliability, and add versatility to your network.
123NET has four Tier 3, carrier neutral data centers with access to over 20 carriers. Learn how you can take advantage of this diverse variety of networks by scheduling a data center tour with 123NET today.