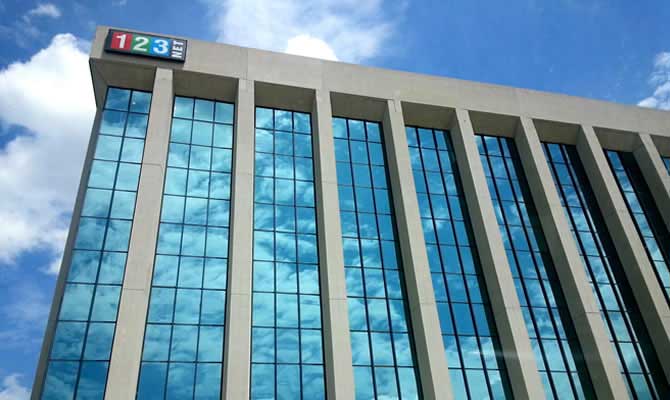 Detroit, MI. – January 13, 2014 – Southfield, Michigan-based telecommunications company announced that it had secured a contract to provide wireless internet services to Cobo Convention and Exhibition Center, Michigan's largest expo center and the home of the North American International Auto Show.
The Detroit Regional Convention Facility Authority, which operates and manages Cobo Center, will use 123NET's gigabit fixed metro wireless service to support daily operations for front office staff as well as for all vendor and exhibition-related Internet needs. There are also plans to use the 123NET wireless service to support a new ultra-modern WIFI system that is being deployed as part of the $300 million renovation project.
"This is a great opportunity for 123NET as well as fixed wireless technology as a whole. We are excited to continue to see major businesses across Southeast Michigan choose 123NET's Fixed Wireless service as a fast and reliable Internet solution ." Said Jim Hart, Director of Wireless Operations at 123NET.
"After evaluating multiple potential service providers, we found that 123NET offered the best combination of technical experience, value, and service-focused culture. We are confident in the wireless service and plan to reduce our dependence on expensive fiber-optic bandwidth and move most of our traffic over to 123NET." Said Jack Trost, IT Manager of Cobo Center.
Supporting major venues has increasingly become part of the 123NET's Metro Wireless playbook providing wireless Internet services to the Detroit Lions, Detroit Red Wings, and the Pontiac Silverdome.
123NET plans to deploy microwave internet technology with the capability of gigabit speeds to the Cobo Convention and Exhibition Center in time for the North American International Auto Show which opens January 14, 2014.