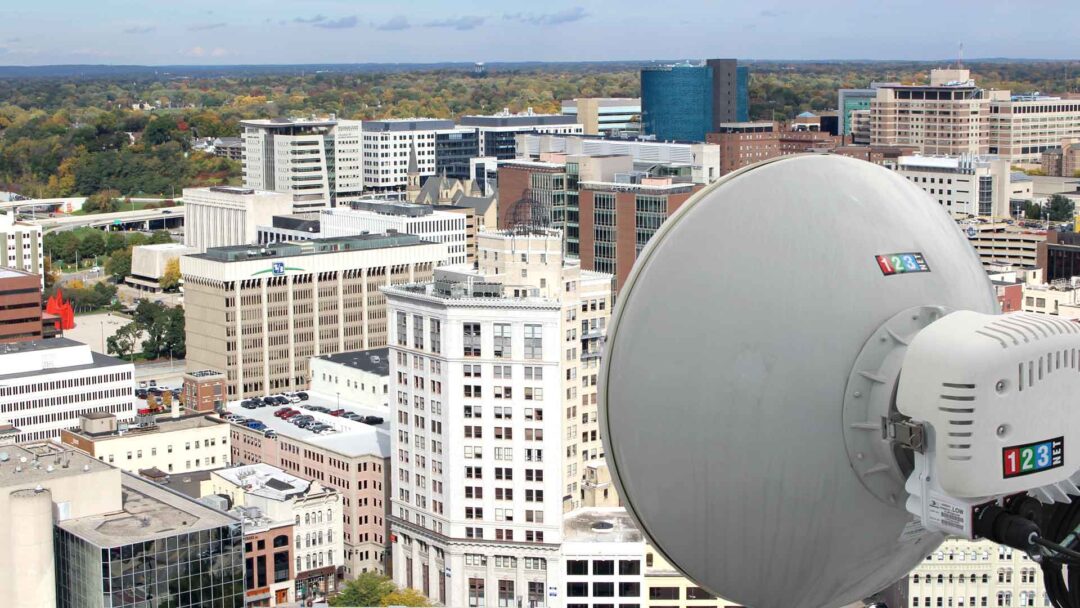 April 28, 2014 – Southfield, MI – 123.Net, Inc. (123NET), The largest high-speed fixed wireless, voice, and data provider for businesses in Michigan, will be expanding its high-speed fixed wireless network to serve Grand Rapids beginning April 30th, 2014. This market has a strong demand for affordable, high-quality, and rapidly scalable Internet access without the high construction costs that can occur with fiber solutions.
The scalability of 123NET's high-speed fixed wireless network ensures that increased customer demands for higher bandwidth, MPLS, and hosted applications, including VoIP, are met. In addition, 123NET's high-speed fixed wireless network bypasses the local phone and cable infrastructure. Businesses won't have to worry about downtime that can be caused by cable cuts, wet wires, or other issues.
High Speed Fixed wireless service options up to gigabit speeds and businesses is not restricted to buying services in traditional T1 or DS3 increments. All services from 123NET also come with industry-leading Service Level Agreements unlike "best-effort" broadband options from the phone and cable company
"We are truly delighted to be bringing our most advanced wireless network ever to greater Grand Rapids. This deployment will cut down barriers for businesses, making them more competitive by giving them access to better Data and Voice services. 123NET expects to have coverage for more than 50% of the businesses in the metro area by mid-summer 2014." Said, Dan Irvin, CEO at 123NET.
Benefits of Metro Wireless
Upgrade without replacing circuits
Eliminates the need for high end equipment
Increased security and redundancy
Quick and simple network scalability
"Our commitment to quality is in a class of its own. Grand Rapids businesses need strong and reliable systems, which is why 123NET has developed some of the most stringent and hardened construction standards in the industry. The Grand Rapids high-speed fixed wireless network will be second to none as we employ some of the highest quality and robust designs for our network. Between multiple owned fiber optic transports overlaid with FCC licensed redundant microwave paths, ruggedized wireless designs, and heavy-duty power backup systems like on-site generators and long-life batteries, we are here to set the standard in high speed fixed wireless." Said, Jim Hart, Wireless Infrastructure Manager at 123NET.
Today, 123NET serves thousands of businesses in Metro Detroit, Ann Arbor, Saginaw, Flint, and Lansing and has launched over 35 wireless points-of-presence (PoPs) sites. 123NET's high-speed fixed wireless expansion to Grand Rapids will not only bring an additional 8 points of presence sites, gigabit speeds which will be available throughout the metro area, but a large economic investment to the downtown and surrounding areas.