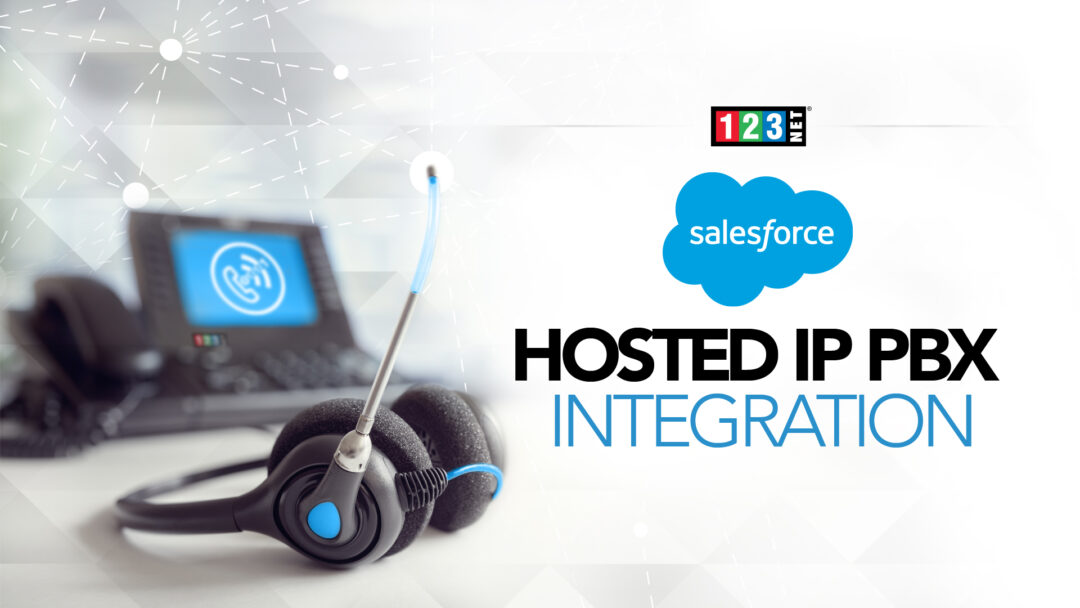 SOUTHFIELD, MI., October 6, 2020 – 123.Net Inc. (123NET), a M­­­ichigan data center and network services provider, is empowering its Hosted IP PBX customers with Salesforce's CRM. This enables them to interact with possible opportunities and customers by centering telephone communication in their sales software.
The integration also permits inputting call outcomes, scheduling follow-ups, and the creation of leads from incoming opportunities. It authorizes for each contact's details to be displayed for incoming calls and tracking for average lead time response, weekly lead call activity, time of day for lead calls, and call duration per representative.
The Salesforce CRM will be configured with the 123NET Hosted IP PBX Product, connected and managed by a hosted engineer via desktop or smart device on the 123NET application with full configuration.
123NET Hosted Services Manager James Kessler said this newest integration allows our business partners to be more effective with their time.
"Finding new ways to increase productivity for our business partners continues to be a focus as we move forward with new system integrations," Kessler said. "123NET's Hosted IP PBX Salesforce CRM integration provides seamless call information sharing between the popular Salesforce platform and our Hosted IP PBX system."
Kessler also said it provides businesses with different ways of interacting with their customers.
"This makes it easier for your sales team to log their calls and track their customer interactions," Kessler said.
Forthcoming announcements on future 123NET Hosted IP PBX integrations will be announced as revealed.
ABOUT 123NET
123NET is a Michigan-based Internet Service Provider (ISP) focused on equipping businesses with an industry-leading data center, network and voice services. Over a dozen Fortune 500 companies and thousands of Michigan businesses trust 123NET to provide them with world-class connectivity. Home of the Detroit Internet Exchange (DET-iX), 123NET operates one of the largest carrier-neutral data centers and peers with technology leaders such as Google, AWS, GM and others.
OUR MISSION:
BUILDING NETWORK TO MAKE MICHIGAN COMMUNITIES AND BUSINESS THE BEST CONNECTED ON THE PLANET.