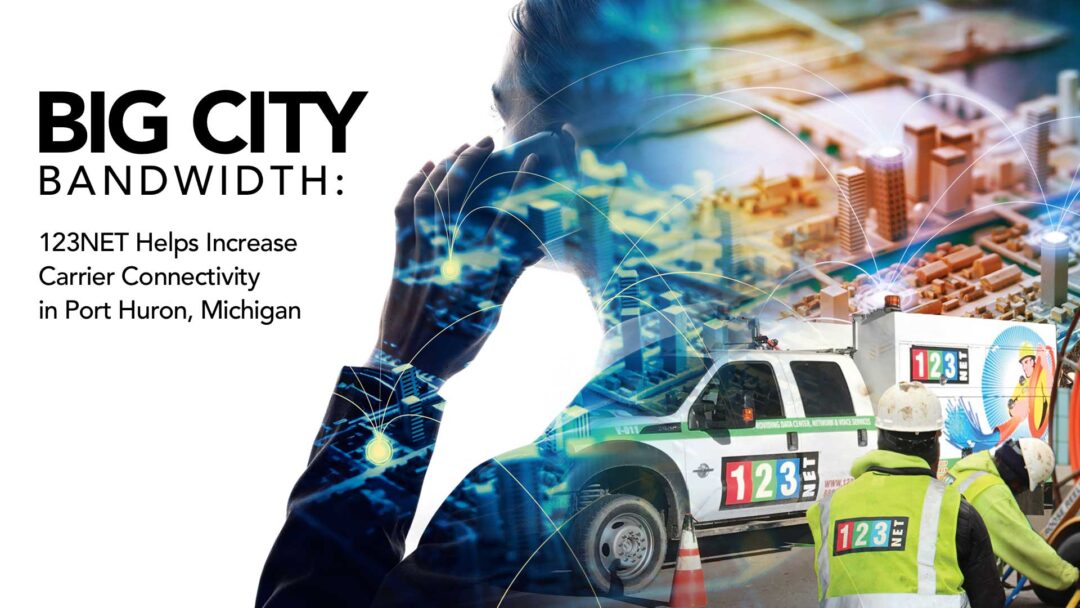 SOUTHFIELD, MI., July 8, 2020 – 123.Net Inc. (123NET), a Michigan data center and network services provider, is planning to turn up five dark fiber small cell sites in Port Huron with a large national carrier over a 10-year-period. This will let the carrier expand its wireless network through their own robust cellular connectivity that can be customized to meet their needs.
These small fiber cell sites will operate on 123NET's Dark Fiber backbone within Port Huron, which has reached over 1,500 lit buildings across the State of Michigan. These installations will connect directly from the small cells to a central office via several fibers.
123NET Carrier Relations Manager Bob Evenson said this is a fantastic way to help out our carrier partners and increase connectivity for Port Huron.
"It's really great to see how 123NET continues to help our carrier partners on both the cell backhaul and wireline side of our business. In this case, we have a larger tier 1 wireless provider looking to connect their small cell sites in Port Huron for the next 10 years and beyond," Evenson said.
This dark fiber network backbone will help make Port Huron one of the strongest connected communities in Michigan and provide bandwidth speeds comparable to other large cities across the USA.
The turn-up of these small fiber cell sites will occur in the fall of 2020. 123NET looks forward in partnering with carriers to further connect Michigan communities and businesses.
ABOUT DET-iX
The Detroit Internet Exchange (DET-iX) is a not-for-profit Regional Internet Exchange Point (IXP) with a switching fabric expanding throughout Michigan. Membership and ports are free. The collaboration of carriers, ISP's, content providers and enterprise businesses connected to DET-IX allows for traffic to be exchanged freely, rather than paying upstream service providers for the connection and traffic. For more information, visit www.detroitix.com.