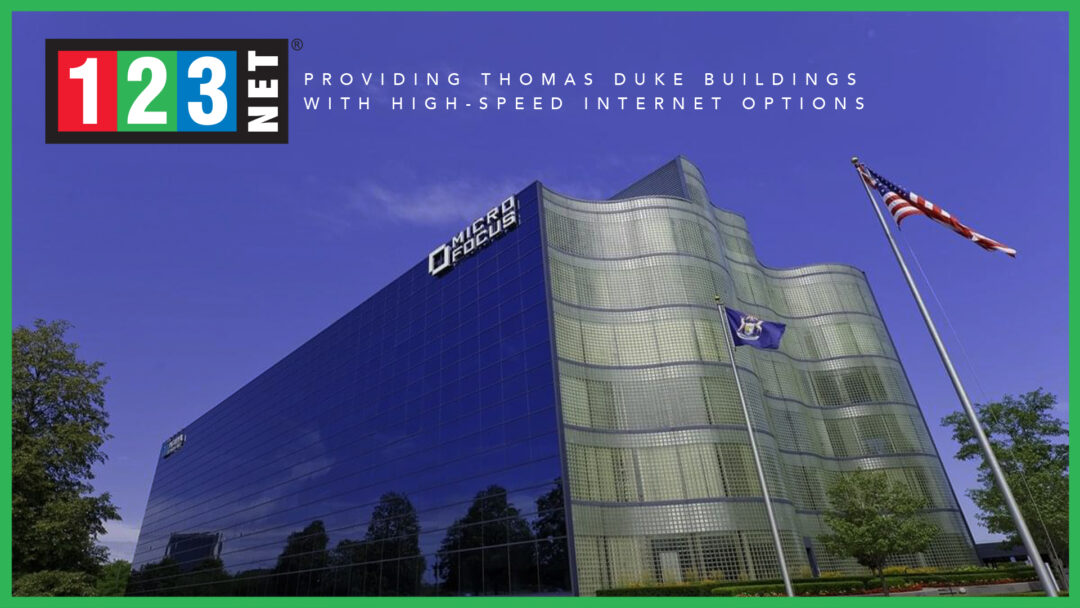 For building managers in charge of multiple buildings, the idea of dealing with separate internet providers for each one can be a headache. Trevor Duke, Property Manager of the Thomas Duke Buildings, realized his IT Stack across all his buildings was sporadic, unorganized, and disparate. With the help of 123NET, Trevor brought fiber into all his buildings to elevate the portfolio of services he can bring to his tenants.
With their fiber and fixed wireless implementation, Trevor and his team streamline communication with each building, using their own private network. Watch the video below to understand how installing fiber into multi-tenant buildings can elevate property values by retaining and attracting new tenants.
Reach out to 123NET if you are interested in learning more about how this implementation can benefit your business.