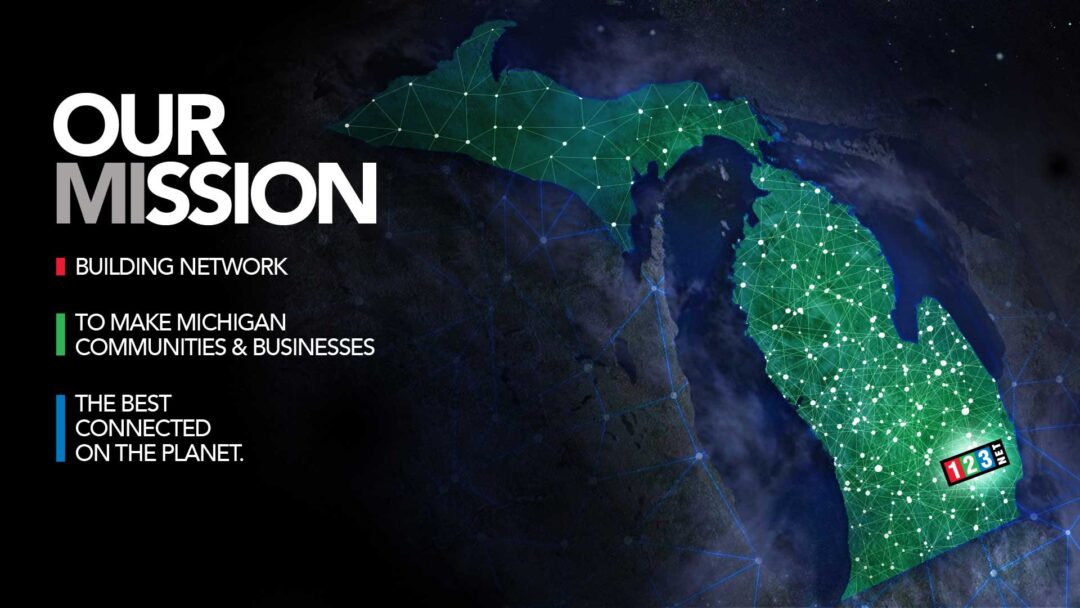 For Immediate Release: October 9, 2014 – Southfield, MI – 123Net Inc. (123NET), one of Michigan's largest telecommunications and Internet service providers, announced today that it has welcomed Michigan Network Services, LLC. (MNS) into the 123NET family.
"We are excited about incorporating Michigan Network Services into our network. We're going to take good care of all MNS customers and ensure they get the attention and support they need through the transition and beyond," said Dan Irvin, 123NET's chief executive officer. "We have had an opportunity to meet with a few of their customers already, and they are interested in the additional capabilities 123NET has to offer. By continuing their relationship with 123NET, they will now have access to our extensive fiber network, our data centers and, our wireless products. Additionally, they gain the stability that comes with a company that has been around for 19 years."
123NET serves thousands of business in Metro Detroit, Ann Arbor, Saginaw, Flint, Lansing, and Grand Rapids. 123NET's network includes over 2,500 route miles of fiber, 40+ high speed fixed wireless towers across the state and four world-class data centers. The company has experienced dramatic growth in recent years via investing in its proprietary network and through strategic acquisitions.
Michigan Network Services was founded in 2006 as a Regional Service Provider in Southwestern Michigan. Their clients consist of a diverse customer base that focuses primarily on managed wholesale services. "MNS customers will benefit from 123NET's growing network, dedicated customer support, and the type of business solutions they can offer," said John Lodden of Michigan Network Services. "I have worked with 123NET since they started back in 1995 and look forward to continuing our relationship."
Michigan Network Service customers can call 866.460.3503 or contact us for more information or to have specific questions answered.