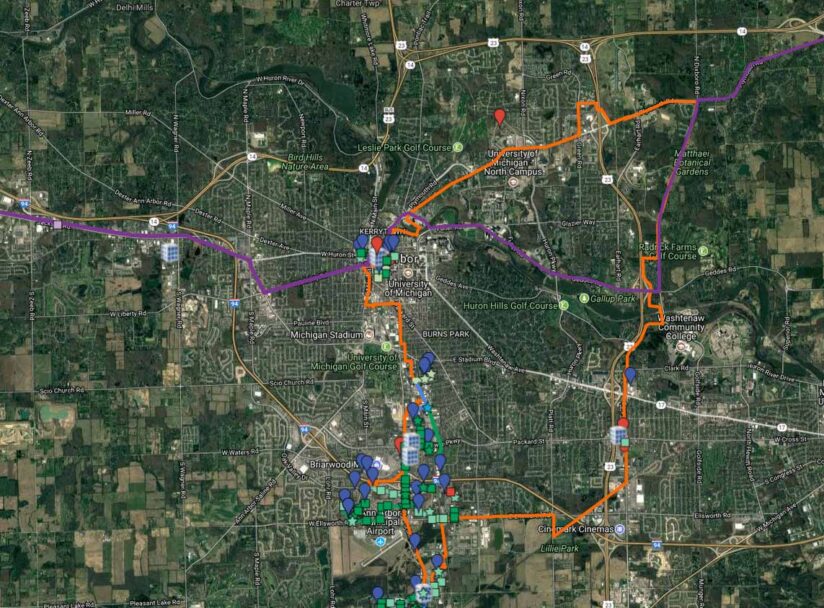 Investment brings affordable carrier-class speed and reliability to Ann Arbor businesses
Ann Arbor, MI., September 22, 2014 – 123.Net Inc. (123NET), Michigan's largest fiber optics network, announced today that its new Ann Arbor fiber ring will bring massive amounts of capacity, up to 10 gigabits per second, to Ann Arbor businesses. 123NET's fiber ring is powered by industry-leading Cisco optical technology and further supported by the company's four primary data centers.
"Our fiber ring is strategically located encircling Ann Arbor's primary business district," said Chuck Irvin, 123NET's outside plant engineer. "This placement allows Ann Arbor businesses the advantage of easily and affordably connecting directly into 123NET Dedicated Fiber. With Michigan businesses increasingly dependent on data, this high-performance, high-security and high-capacity bandwidth can be a true difference maker."
Further bolstering its Ann Arbor network, 123NET has point-of-presence (PoP) wireless sites on many of Ann Arbor's most notable buildings including Tower Plaza and 777 Eisenhower. 123NET has a long history in Ann Arbor dating back to 1996 with its first dial-up installations which were later replaced by T1 lines and wireless. 123NET's current fiber network brings performance and reliability capabilities that were unheard of even just a few years ago.
"Ann Arbor businesses can reap tremendous benefits from 123NET's expanded services which bring affordable carrier-class speed and reliability. As is typical in the technology business, prices are going down while product quality and speed are going up. We think this new capability will make Ann Arbor businesses much more satisfied with their voice and data services," said Irvin.
123NET already serves thousands of businesses in Metro Detroit, Ann Arbor, Saginaw, Flint, Lansing, and Grand Rapids and has expanded to almost 2,500 route miles of fiber and 70 wireless points-of-presence (PoPs) sites across Michigan.
Ann Arbor businesses can call 866.460.3503 or contact us for more information.