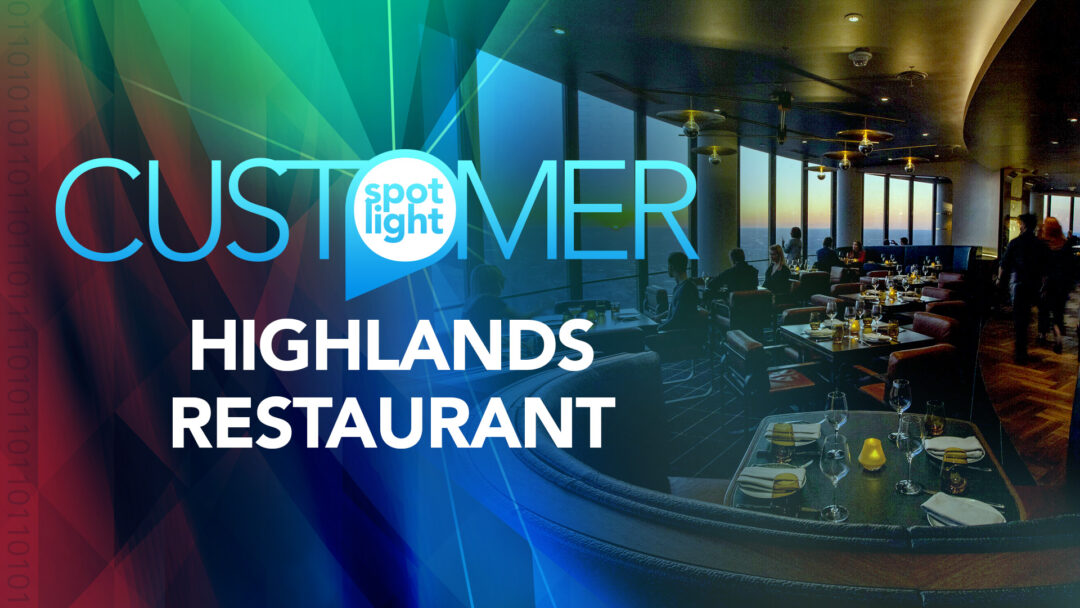 At-a-Glance:
The restaurant needed to update its 60-year-old building's best-effort internet connection with a dedicated internet access (DIA) business fiber connection for optimal performance and a better dining experience
Customer:
Industry:
Dining
Services:
Employee Number:
85
Background:
The Highlands Restaurant opened on November 25, 2019, but it had been planned early 2018 with construction beginning then. The restaurant sits atop the Renaissance Center in downtown Detroit and is the product of McClain Camarota Hospitality. The business, headquartered in Grosse Ile, MI, is run by husband-and-wife couples: Shawn and Holly McClain & Richard and Sarah Camarota. Shawn and Holly are based in Grosse Ile while Richard and Sarah are based in Las Vegas. Prior to opening the Highlands Restaurant, they have run a number of Las Vegas, NV restaurants: Sage and Five50 Pizza Bar at the Aria Resort & Casino as well as the Libertine Social at the Mandalay Bay Resort & Casino.
In creating the Highlands Restaurant, the idea was to appeal to diners of all different backgrounds and to eliminate the traditional tower restaurant and change things up. They replaced the previous Coach Insignia restaurant and faced competition when initially seeking the space
Challenge:
Highlands Restaurant had to find a dedicated internet connection that provided no interruptions and was able to work within a 60-year-old building. Thanks to 123NET's DIA, they found a flexible partner who was able to provide zero disruption and reliability in the confines of an older edifice.
Solution:
The focus was to craft a dedicated network, granting Highlands Restaurant reliability and zero interruptions to their eatery. 123NET placed its focus on connecting a 60-year-old building with a DIA connection. The carrier was able to improve the restaurant's network infrastructure, giving them reliability, redundancy, and failover to ensure the dining experience continued on optimally.
Results:
Revamping Highlands Restaurant's network framework brought redundancy, reliability, and failover to the dated domicile. This allowed their restaurant business to remain connected always without any chance of connectivity loss.
"I needed to find somebody who had an intimate knowledge with a 60-year-old building. They needed to be flexible about our unique needs and special space. We needed to be smart when it came to price, but we have numerous cloud applications that need a reliable signal."
Richard Camarota
McClain Camarota Hospitality Manager