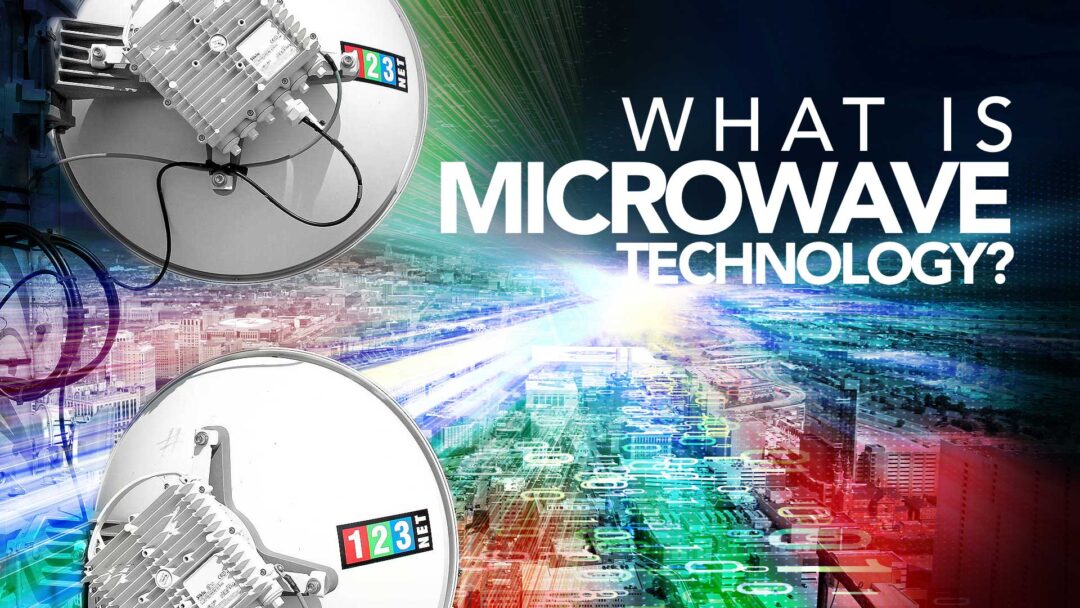 Microwave Technology, a line-of-sight wireless communication, uses specialized equipment to transmit and receive radio frequency (RF) over long distances without the use of wires or cables. Specific RF allows information to be transmitted through extreme weather conditions such as rain, hail, snow, dust, or even smoke.
History Behind Microwave Technology:
In 1865, James Clerk Maxwell used his famous "Maxwell's equation" to predict that electromagnetic waves existed. In 1888, Henrich Hertz, proved the existence of these waves by building an instrument that not only produced but detected microwaves. After his experiment, other inventors became aware of wireless communications based on their microwave knowledge. This is the origin of the many kinds of wireless communication including AM/FM Radio, 2-Way radio technology, radar systems and the communication systems utilized in telecom industry today.
Utilizing Microwave Technology in the Form of Fixed Wireless Internet and Networking:
Fixed Wireless is communication between multiple points of presence that utilizes Microwave RF to transmit high-speed data. These frequencies permit high bandwidth and low latency, which increases end user productivity. By utilizing fixed wireless, companies eliminate the need for costly and time-consuming installation of cable or local phone lines. There are many advantages for companies that use fixed wireless such as scalable bandwidth, network diversity, and quick installation.
Many businesses will use wireless technology to connect temporary work sites or large events with a dedicated high speed internet connection when physically connected infrastructure is lacking.
How 123NET can Help:
123NET's Fixed Wireless offers all of our Ethernet connectivity options, supplied by microwave technology. This solution offers a high-speed access alternative for businesses, allowing your company to look past build-out costs and permits with a faster installation timeline. 123NET's Fixed Wireless can be used as a primary, temporary, or a redundant solution.
Benefits of 123NET Fixed Wireless Internet:
Quick Installation
Cost-Effective
Secure
Reliable
Scalable Bandwidth
Service-Level Agreement 24/7/365 NOC Support
How Does 123NET Compare?
We're committed to providing the best possible service to our customers. With our Dedicated Internet, we have options that provide symmetrical speeds up to 100 Gbps, making sure you have the bandwidth you need to cover any business application. Our Ethernet Private Line keeps your traffic on your connections, and off the public Internet, so it stays safe and secure. All of our services come with a 99.99% SLA. Our Support Team is available 24/7/365 to handle your questions and concerns, and work in the same offices as the rest of our teams, so we're always connected to what's going on with your circuits. Our Fixed Wireless can be deployed in as little as couple days. It's a great interim solution while waiting for Fiber and offers a reliable secondary connection for added redundancy. To learn more about our services, call the number above or contact us today!