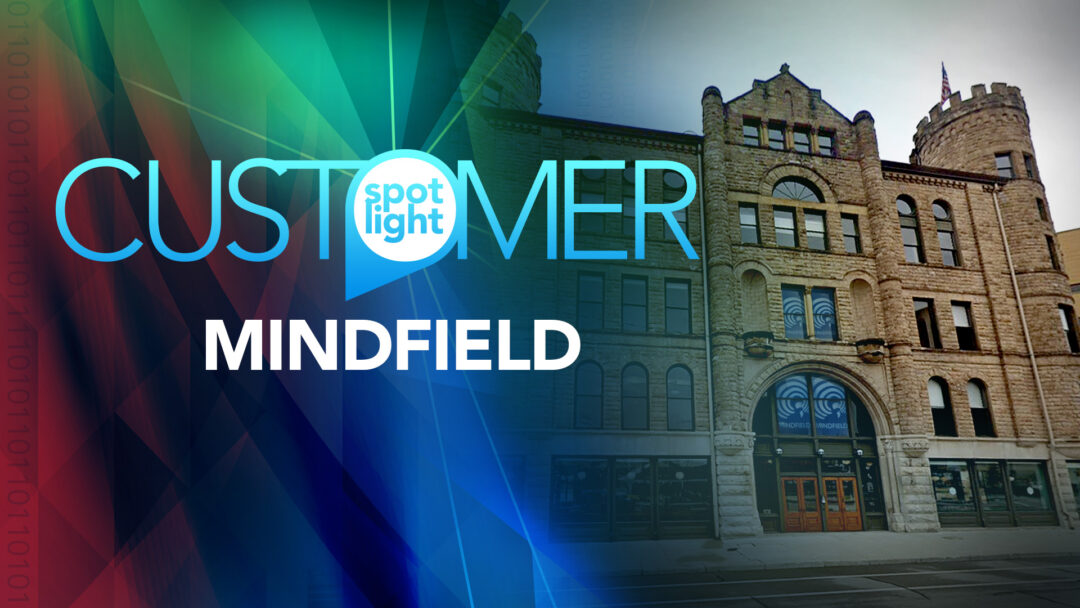 At-a-Glance:
Mindfield was founded in 2000 when three partners, who were successful freelancers, had hopes of a production company. They took an innovative approach on video and live engagement production. After several successes, the business included different positions such as video editors, graphic artists, interactive developers, and customer service specialists. As of today, Mindfield continues to design and produce high-quality videos for broadcast, online channels, big screens, interactive experiences, and live engagements.
Customer:
Industry:
Marketing & Advertising
Services:
Voice & Data Solutions
Challenge:
Mindfield needed a modernized network infrastructure that would ensure reliability and stability for their 120-year-old building. They hoped to find a solution that allowed their business to always remain secure and connected.
Solution:
The answer to their needs came with 123NET's Dedicated Voice and Data Solutions, which enabled Mindfield to improve their uptime and response time, as well as grant them a strong network connection. 123NET'S Dynamic Voice and Data (DVAD) provides customers with a more modernized utilization of integrated data circuits by granting bandwidth between voice and data. For their voice solution, 123NET provided Session Initiation Protocol (SIP) which allows a company to replace traditional phone lines with connectivity via 123NET's SIP Trunking on an IP network. These services granted Mindfield the ability to always be available and functional for clients and customers.
Results:
Improving Mindfield's network foundation allowed them to increase their uptime and response time, as well as provide reliable connectivity for their company. This lets them stay connected to ensure they are available for their customers.
"We have been nothing but pleased with the service, the support, and the relationship.  I'd recommend 123NET to any and all."
Sean Emery
Owner, Mindfield