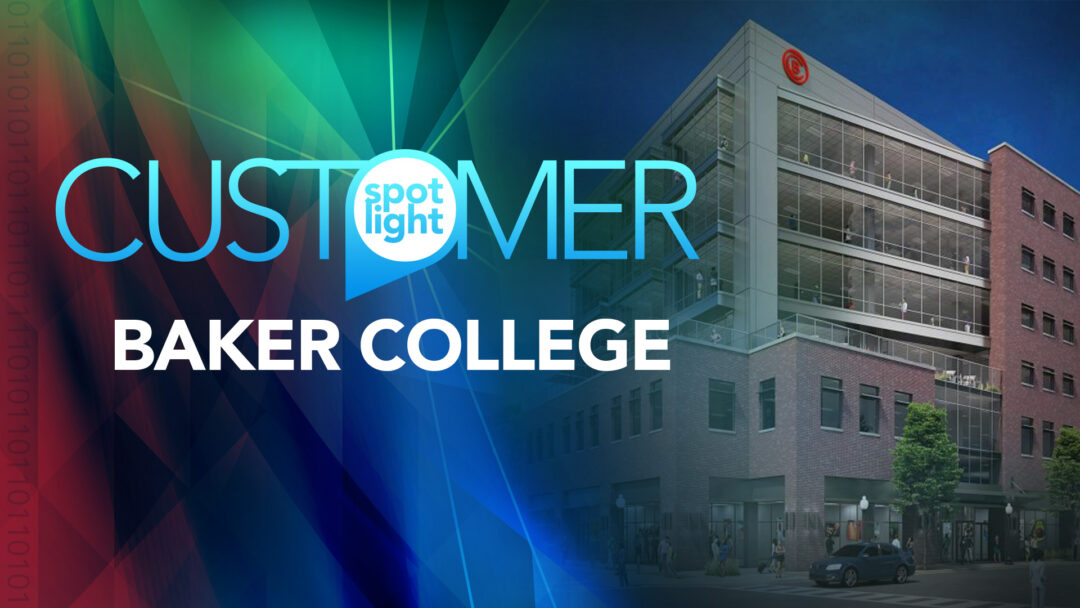 At-a-Glance:
Founded in 1911, Baker College is Michigan's largest private not-for-profit college while also being the state's top private transfer school. They also have multiple campuses across the state offering 70+ degree programs while also providing an online global campus with 40+ academic program options for undergraduate and graduate degrees. Baker College strives to cultivate an environment that encourages positive action, critical thought along with providing the knowledge that students need to improve their lives and careers.
Future Endeavors:
As Baker College continues to expand its online offerings and physical campuses, 123NET remains a steadfast partner. The robust, scalable solutions offered by 123NET are designed to grow alongside the college, allowing for seamless integration of new technologies and increased connectivity requirements. As the world of education evolves, especially in the digital realm, Baker College is confident that with 123NET, they have a reliable and innovative technology partner to navigate this journey.
Customer:
Industry:
Services:
123NET Data Center & Network Services
Employee Number:
1,500+
Challenge:
Baker College had multiple service problems that they were looking to resolve. First, they needed to solidify their infrastructure and move to a managed data center. Second, Baker College was receiving subpar service from a national ISP and needed a reliable cost-effective service provider. Last year accelerated Baker College's need to integrate new technologies that would allow their teams, faculty, and students to work collaboratively.
Solution:
123NET provided Baker College with seven multipoint fiber connections along with redundant high-speed internet back to a carrier-neutral data center. Baker College also joined the Detroit Internet Exchange to create a faster user experience for their campuses across Michigan.
Results:
Upgrading Baker College's network configuration with 123NET's Services allowed the college to have faster, more reliable connectivity to their campuses at a cost-effective price. With a managed colocation solution, Baker College can store their data and infrastructure at 123NET's Data Center, benefiting from full physical security, redundancy, and scalability options. Their new network structure has given each campus the means to support high-load traffic in addition to network continuity for their global campus and remote learning.
"When compared with our previous national provider, 123NET has met or exceeded our expectations in every area with one major difference—their level of personalized customer support is beyond anything we've experienced with other service providers."
Scott Wood
Scott Wood, Sr. Director of Infrastructure Security & Support , Baker College