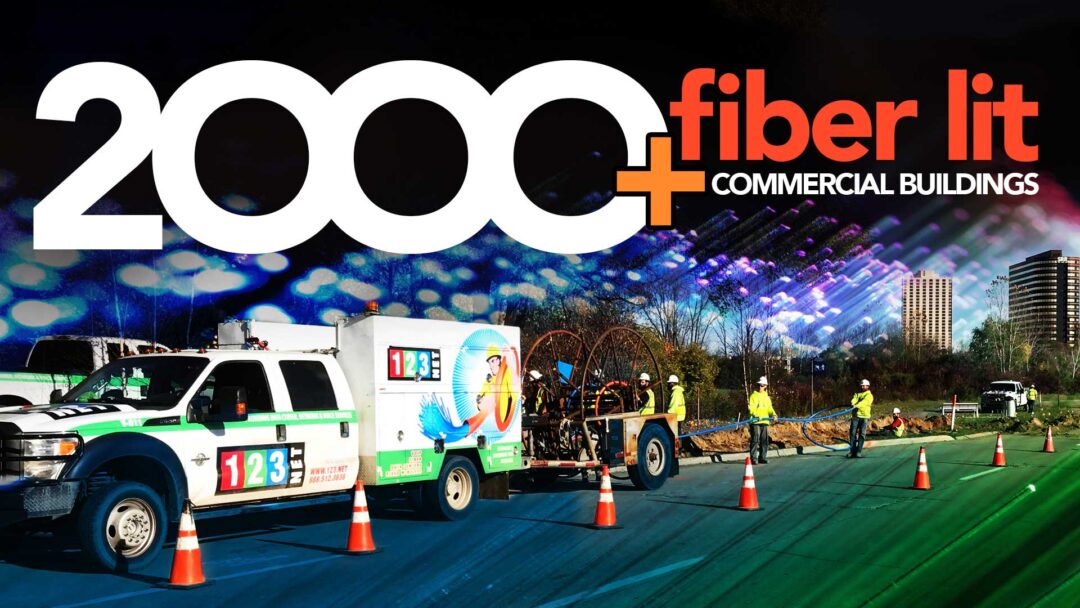 SOUTHFIELD, MI., March 11, 2021 – Earlier this month, 123.Net Inc. (123NET) installed fiber into its 2,000th commercial building. This achievement comes less than a year after the company announced its 1000th lit commercial building milestone back in 2020.
"We are honored that Michigan businesses continue to trust 123NET with their connectivity needs. 123NET's forward looking leadership and unified team has allowed us to reach this milestone in less than 6 years. We will continue delivering high quality fiber services to our customers and expanding our footprint by a thousand more buildings in the years to come."

Chuck Irvin,123NET Director of Network Development
123NET Dedicated Fiber Internet is up to 100 times faster than dated coax and DSL connections. As the network continues to expand, 123NET's full suite of services are more accessible to nearby businesses to replace current legacy network infrastructures.
The next milestone of 2,500 fiber lit buildings is currently looking to be achieved before the end of 2021. As fiber construction increases, network density in cities like Grand Rapids and the Metro Detroit area help local communities and businesses become the best connected on the planet.
123NET Fiber Lit Buildings Timeline:
2021: 2000 Lit Buildings
2020: 1500 Lit Buildings
2019: 1000 Lit Buildings
2018: 600 Lit Buildings
2017: 500 Lit Buildings
2007: First Fiber Lit Building
1995: 123NET Established