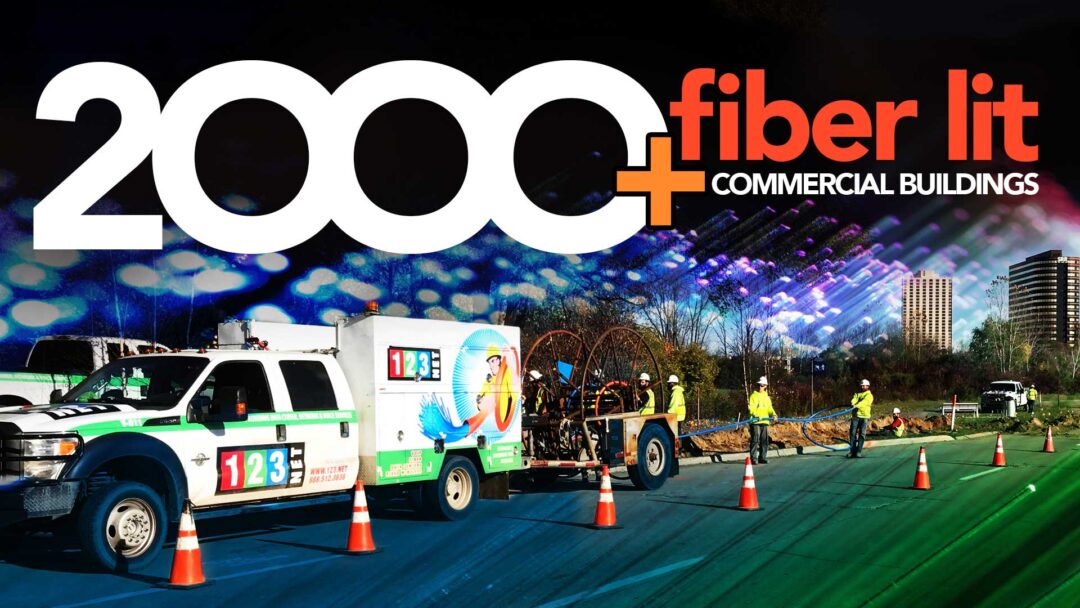 Celebrating a Milestone: 2,000 Fiber-Lit Commercial Buildings
On March 11, 2021, 123.Net Inc. (123NET) celebrated a significant milestone by installing fiber into its 2,000th commercial building. This achievement came less than a year after the company announced its 1,000th lit commercial building milestone in 2020.
Trust and Growth: The Journey of 123NET
"We are honored that Michigan businesses continue to trust 123NET with their connectivity needs. 123NET's forward-looking leadership and unified team have allowed us to reach this milestone in less than six years. We will continue delivering high-quality fiber services to our customers and expanding our footprint by a thousand more buildings in the coming years," said Chuck Irvin, 123NET Director of Network Development.
The Superiority of Fiber Internet
123NET's Dedicated Fiber Internet is 100 times faster than dated coax and DSL connections. As the network expands, 123NET's full suite of services is more accessible to nearby businesses, enabling them to replace current legacy network infrastructures.
Looking Ahead: The Next Milestone
The next milestone of 2,500 fiber-lit buildings is projected to be achieved before the end of 2021. As fiber construction increases, network density in cities like Grand Rapids and the Metro Detroit area help local communities and businesses become the best connected on the planet.
123NET Fiber Lit Buildings Timeline:
2021: 2000 Lit Buildings
2020: 1500 Lit Buildings
2019: 1000 Lit Buildings
2018: 600 Lit Buildings
2017: 500 Lit Buildings
2007: First Fiber Lit Building
1995: 123NET Established
For more information about 123NET's services, please visit their Dedicated Internet, Data Center & Colocation, Ethernet Services, Dark Fiber, and Wavelengths pages.
In conclusion, 123NET's achievement of lighting 2,000 commercial buildings with fiber is a testament to its commitment to providing superior internet services. Their continued growth and expansion are set to make them a leading player in the connectivity landscape.