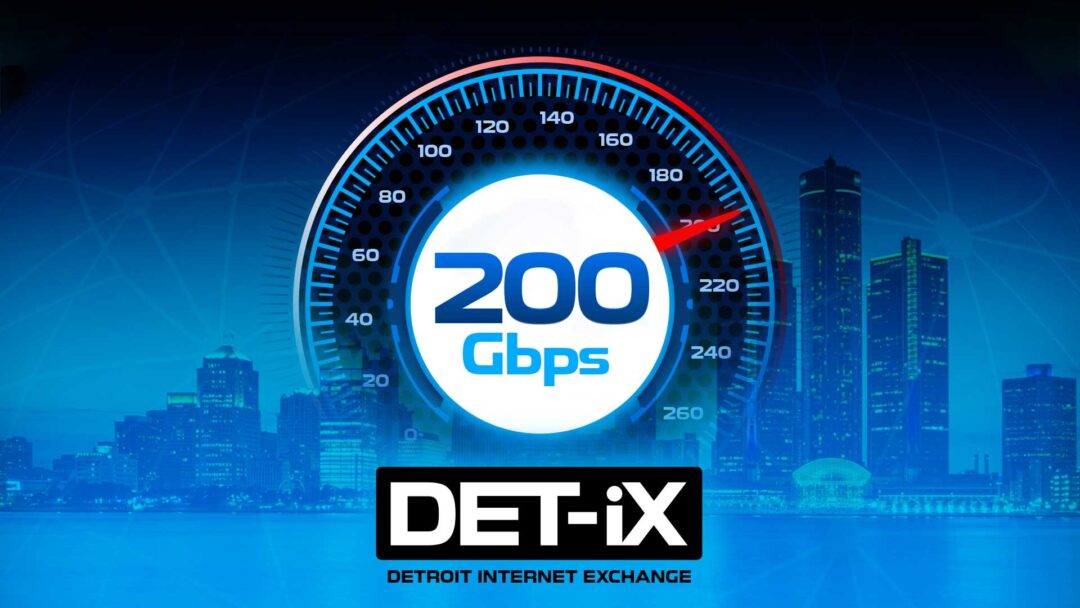 Earlier this month, the Detroit Internet Exchange (DET-iX) soars to new heights by surpassing another milestone by reaching over 200Gbps. This news comes one month after achieving 150Gbps.
The DET-iX was founded in 2014 with nine members. As of May 2020, it has grown to 48 members and continues to rise to new heights. It is one of the largest not-for-profit internet exchange points in the world. DET-iX connects Michigan communities and businesses, allowing members to pass direct traffic freely.
"The DET-iX like other internet exchanges is a simple topology. However, we have an advantage of a 123NET 4,500-mile metro fiber network. This combination allows easy access for members to extend connectivity from the DET-iX to the end users. For many members, over 60% of their total internet traffic is flowing through the DET-iX for free. "

Ryan Duda, DET-iX Founder & 123NET CTO
With new members joining every month, the DET-iX is consistently pushing bandwidth boundaries and connecting new networks. Current members range from local communities to Fortune 500 companies that include automotive, education, telecommunication partners and streaming providers.
ABOUT DET-iX
The Detroit Internet Exchange (DET-iX) is a not-for-profit Regional Internet Exchange Point (IXP) with a switching fabric expanding throughout Michigan. Membership and ports are free. The collaboration of carriers, ISP's, content providers and enterprise businesses connected to DET-IX allows for traffic to be exchanged freely, rather than paying upstream service providers for the connection and traffic. For more information, visit www.detroitix.com.