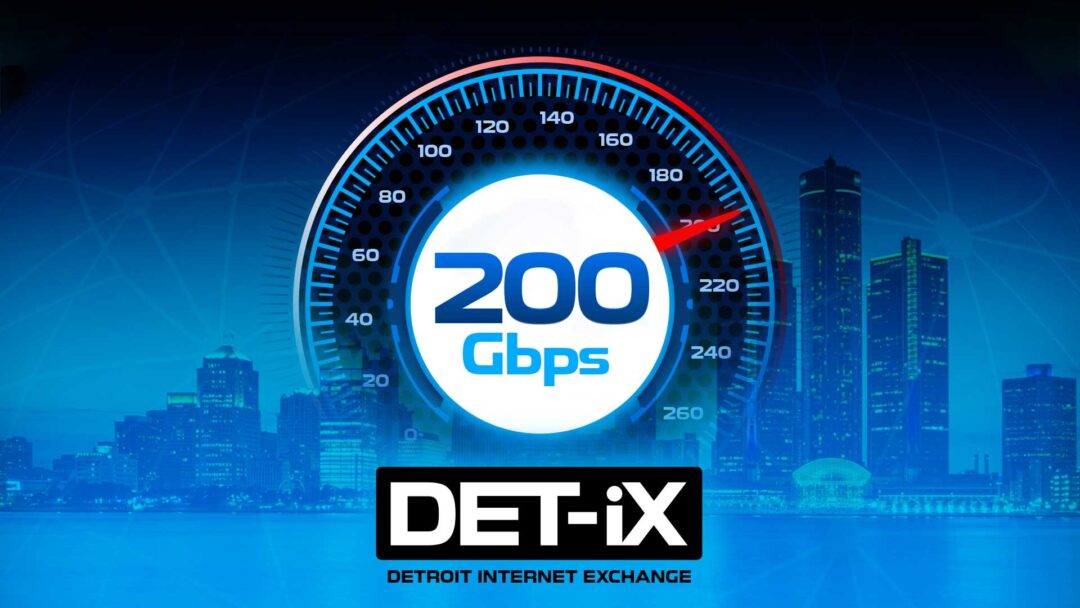 DET-iX Hits a New Milestone
The Detroit Internet Exchange (DET-iX) has achieved a significant milestone by reaching over 200Gbps. This achievement comes just a month after hitting the 150Gbps mark.
The Growth of DET-iX
Founded in 2014 with just nine members, DET-iX has seen impressive growth. As of May 2020, it boasts 48 members and continues to expand. DET-iX is now one of the largest not-for-profit internet exchange points globally, connecting Michigan communities and businesses and enabling members to pass direct traffic freely.
The Advantage of DET-iX
Ryan Duda, DET-iX Founder, and 123NET CTO, explains the unique advantage of DET-iX. He says, "The DET-iX, like other internet exchanges, is a simple topology. However, we have an advantage of a 123NET 4,500-mile metro fiber network. This combination allows easy access for members to extend connectivity from the DET-iX to the end users. For many members, over 60% of their internet traffic flows through the DET-iX for free."
The Diverse Membership of DET-iX
With new members joining every month, DET-iX consistently pushes bandwidth boundaries and connects new networks. Its current members range from local communities to Fortune 500 companies, including those in the automotive, education, telecommunication, and streaming sectors.
For more information about 123NET's services, please visit their Dedicated Internet, Data Center & Colocation, Ethernet Services, Dark Fiber, and Wavelengths pages.
DET-iX's achievement of reaching over 200Gbps is a testament to its growth and the value it provides to its members. By offering an easy access point for members to extend connectivity to end users, DET-iX is revolutionizing how businesses and communities access the internet.