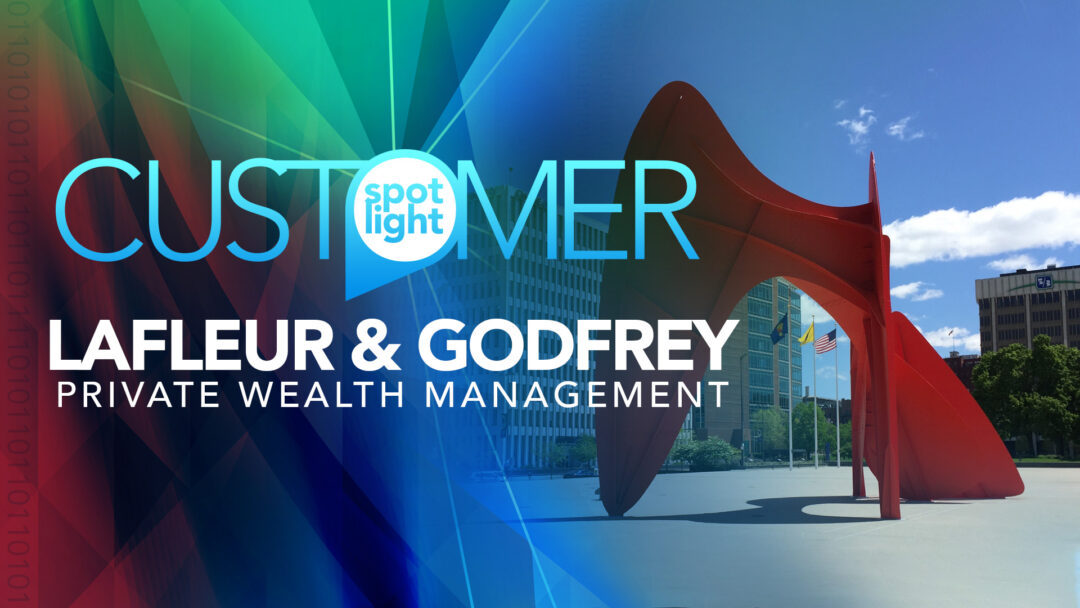 At-a-Glance:
The private wealth manager sought to modernize an almost 10-year-old phone system with SIP Trunking, Softphone, and Fax Voice solutions as well as increasing company communication efficiencies via DIA.
Customer:
LaFleur & Godfrey
Industry:
Financial
Opportunity:
LaFleur & Godfrey required SIP Trunking, Softphone, and Fax Voice solutions to upgrade the phone system for greater flexibility and structure in the event of working remotely as well as DIA to streamline work and communication efficiencies.
Background:
LaFleur & Godfrey was started by James LaFleur and Richard Godfrey in 1987. The goal was to assist West Michigan families and individuals with professional money management services. The two founders sought to create customized portfolio management when few firms gave clients this type of attention and advice. Their investment philosophy focuses on looking for quality companies with strong growth outlooks and are run by ethical and competent managers. As of the 2019 year-end, LaFleur & Godfrey managed $540 million in client assets.
The Challenge:
LaFleur & Godfrey were faced with an outdated phone system that did not give them the ability to effectively work remotely. The goal for 123NET was to create a modernized phone system with the Voice products that accommodated the firm's need to support remote locations with greater flexibility, business structure and changing demands. They also struggled with an archaic network infrastructure that necessitated a DIA solution.
The Solution:
The impetus was on establishing a phone system that allowed the company to work remotely and stay connected in the event of an emergency. To accomplish this, 123NET focused on upgrading their infrastructure with 123NET's SIP Trunking, Softphone, and Fax Voice products. 123NET's Voice product augmented the communication infrastructure at LaFleur & Godfrey. It offered them such advantages as being able to route calls remotely and mobile accessibility for remote work. On the network infrastructure side, the DIA gave them the chance to increase corporate communication and project effectiveness.
Results:
Revamping LaFleur & Godfrey's phone system and updating their network infrastructure has allowed them to modernize their phone system with the chance to work remotely and stay connected while doing so. This was accomplished by including SIP Trunking, Fax, and Softphone Voice solutions to their company. The addition of DIA to the company has enabled them to the financial firm to streamline business communication and processes.
Partnership:
"Our partnership with 123NET strengthened communication continuity with our clients, employees and partner vendors whether we work from the office or remotely. The intuitive nature of 123NET makes it readily usable and the support available is knowledgeable and responsive. If you are looking for flexibility, mobility, and excellent support in a phone system, I recommend that 123NET be included in your search."
Services Provided:
SIP Trunking
Softphone
Fax
DIA