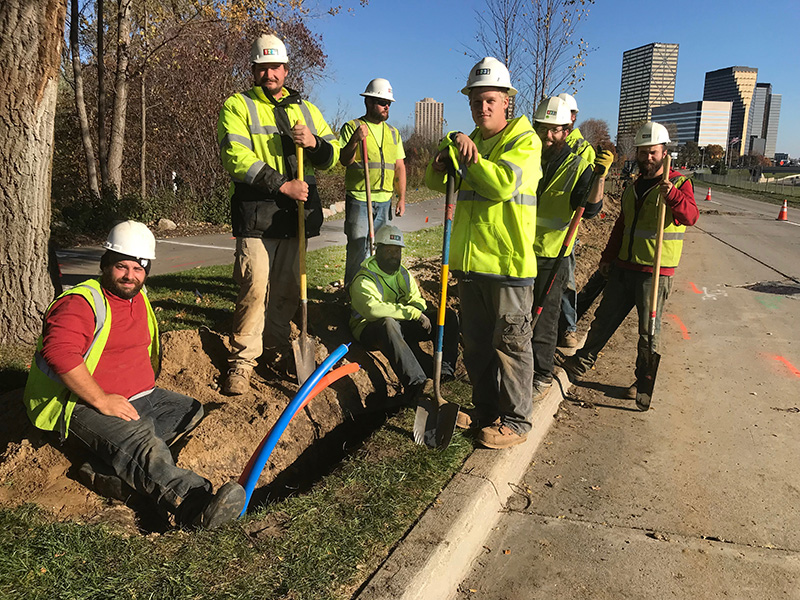 Southfield-based 123Net, a premier data center, network and voice services provider, has surpassed the 100 employee landmark. The organization has rapidly grown from 16 employees to over 100 and counting over the last five years.
The arms race for more bandwidth has driven 123Net to continue hiring to keep pace. Technology-focused industries such as automotive, healthcare, logistics, software, and finance need the enterprise-level services 123Net offers to compete.
123Net is hiring a diverse team of Michigan-based employees to meet customers growing needs. The staff includes its own in-house design and construction crews, sales, technical support, engineering and several other positions.
123Net prides itself on developing talent internally. All new hires are trained extensively before assuming their day-to-day roles. The organization strongly prefers to promote qualified individuals from within before considering outside talent.
"Oftentimes we jokingly refer to our company as 123Net University," said Chuck Irvin, 123Net's Director of Network Development. "People are learning more from six months in the field here at 123Net than they may have learned from four years in the classroom. The difference is that our workers are getting paid for getting real-world technological experience."
123Net sustained this growth by creating an environment where people want to work. It was selected as one of "Metropolitan Detroit's 101 Best and Brightest Companies to Work For" by the Michigan Business & Professional Association. The award was given based on various workplace attributes such as compensation and benefits, educational and developmental initiatives, recruiting, and community involvement.
There are even more factors make 123Net a desirable place to work. There is a free daily coffee bar with fruits, nuts, granola, a wide variety of beverages and other healthy snacks. The office also has fitness equipment and showers on premises. Every week the entire staff is treated to a free catered all-hands lunch meeting.
The organization has been based in Southfield for over 20 years and will continue investing resources in the state of Michigan. Their core mission is to make Michigan fully connected and they will not be satisfied until it becomes the best connected state for businesses.
One of these investments came in the form of the Detroit Internet Exchange (DET-IX), a not-for-profit regional exchange point set up in their Southfield headquarters. This network peering system has helped to bring many carriers, businesses, and other internet service providers to Michigan, creating exciting new opportunities.
Detroit is an emerging tech city and talent is developing to support it. 123Net has been present at career fairs on the campuses of Lawrence Tech, Michigan State, and Oakland University to give these bright young minds in the industry an opportunity.
"We pride ourselves on hiring diverse, Michigan-based, talent," said Dan Irvin, 123Net's President and CEO. "This business was built on the backs of hard-working Michiganders hired from our own backyard."
The company has an internal goal of expanding its team of employees at least 30 percent every year. With the booming need for high-speed business internet services, the sky is the limit for 123Net moving forward.