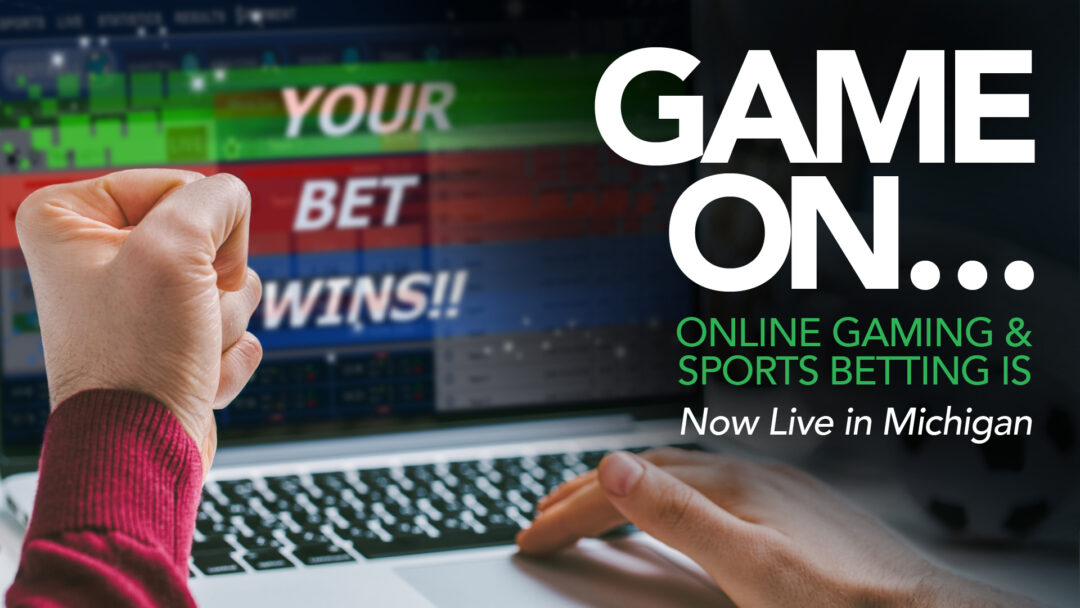 The Michigan Gaming Control Board (MGCB) has approved 123NET, a Michigan data center and network services provider, as a registered vendor. Subject to certain requirements, this approval authorizes online gaming operators to host their servers in 123NET Data Centers.
The MGCB, founded in November 1996, oversees casino gaming licensing, regulation, and operations in the State of Michigan. It also regulates gaming equipment manufacturers, distributors, and suppliers.
As technologies and services have changed in the industry, so have guidelines and regulations. Sports betting and iGaming operations were legalized in Michigan in November 2019 by the State Legislature, being one of the first states to permit the services in the United States. The MGCB authorized onsite sports betting for the Detroit-based casinos, beginning March 11, 2020, with Mt. Pleasant's Soaring Eagle and other Michigan casinos to follow. Rulemaking for online gaming is in progress and expected to be published in early 2021.
Unlike the traditional model of strictly brick and mortar gaming, the new iGaming industry segment has added online and on-demand capabilities generating new requirements and challenges for both operators and vendors. iGaming operators' plans call for selection and deployment in strategic edge facilities that are highly secure and connected with 24/7/365 on-site support. 123NET Data Centers fulfill compliance and performance criteria designed to provide the best user experience for Michigan participants.  
MGCB Executive Director Richard Kalm said the partnership between casinos and iGaming vendors helped streamline the process.
"The casinos and their suppliers helped us by their timely efforts to share information we needed to authorize the [online] gaming," Kalm said. "This new gaming opportunity has been highly anticipated, and we hope citizens will enjoy it and see benefits from additional revenue to both the state of Michigan and the city of Detroit."
Noah Lessaris, 123NET Strategic Accounts, has helped lead the efforts in the segment and is welcoming the online gaming industry into the 123NET Data Centers.
"Like many applications used by Michiganders, our team finds it rewarding that user's infrastructure as well as gameplay applications will be supported by our Network and Data Centers," Lessaris said. "It's a big boost to Michigan sports fans as Big Ten Football is getting started along with additional collegiate fall and winter sports."
ABOUT 123NET
123NET is a Michigan-based Internet Service Provider (ISP) focused on equipping businesses with an industry-leading data center, network and voice services. Over a dozen Fortune 500 companies and thousands of Michigan businesses trust 123NET to provide them with world-class connectivity. As home of the Detroit Internet Exchange (DET-iX), 123NET operates one of the largest carrier-neutral data centers, peering with technology leaders such as Google, AWS, GM and others.
OUR MISSION:
BUILDING NETWORK TO MAKE MICHIGAN COMMUNITIES AND BUSINESS THE BEST CONNECTED ON THE PLANET.