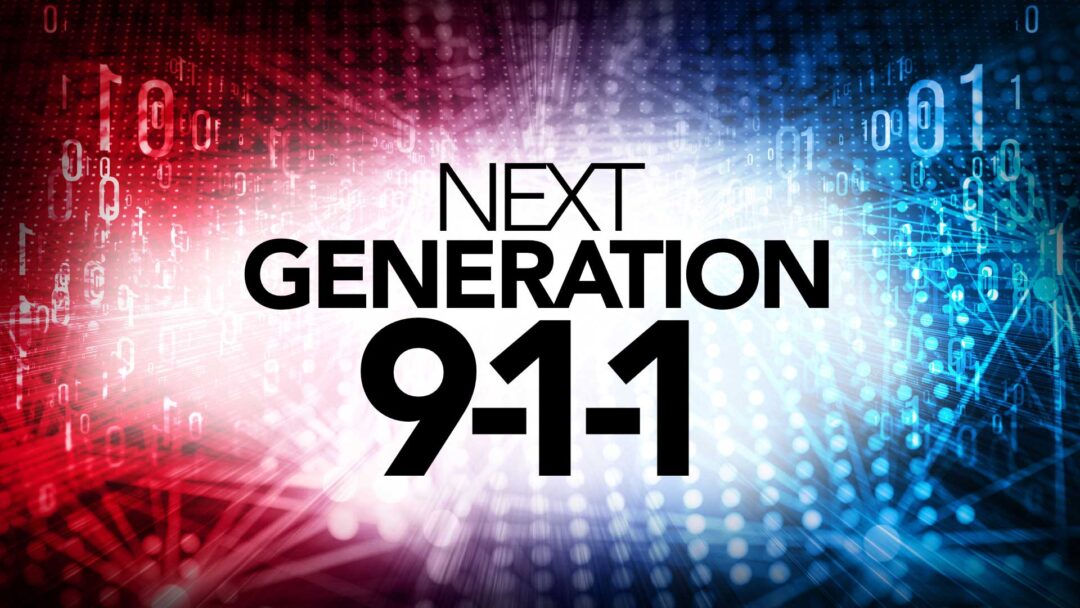 Changes in Michigan law surrounding Public Act 30 of 2019 led many 123NET customers to question what changes they might need to make to their phone systems to remain compliant with new 911 regulations. Addressing this question is best accomplished by first discussing how a 911 call works.
Dialing 911, interacting with a dispatcher, and having emergency services dispatched to your location in the event of an emergency has traditionally been a very straightforward process. Prior to cellular devices, a person used a landline telephone to place the call. That phone number, 555-1212, for example, is associated with a service address called an Automatic Number Identification (ANI). When that number dialed 911, the ANI was used to retrieve the Automatic Location Identification (ALI). Contained in the ALI is the caller's telephone number and the service address that is associated with that number. This information could pinpoint the specific location of the person who dialed 911 and is also routes the call to the correct Public Safety Answering Point (PSAP). A PSAP is a facility equipped and staffed to receive calls to 911 directly. However, technology evolved with the advent of cell phones and other mobile communication devices. This evolution created a need for the systems and training methods of every PSAP to evolve as well. This has proven to be a challenging task as the evolution has often outpaces the rate of change and upgrade capability of many PSAP's across the state and country.
A Brief History of 911
November 1967, the FCC and AT&T meet to discuss the means of establishing a universal emergency number that could be implemented quickly. In 1968, AT&T announced it would establish the digits 911 (nine-one-one) as the emergency code throughout the United States.
February 16, 1968, in Haleyville, Alabama Senator Rankin Fite completes the first 911 call made in the United States.
By the end of the 20th century, some type of 911 service covers approximately 96% of the geographic US.
In order to better understand the challenges, one must examine how 911 calls changed over the years. To accomplish this task, the State of Michigan formed a committee, developed a plan, and took great strides to implement systems and train its staff to make its PSAP's Next Generation 911 (NG911) capable. The committee found in 2018 Michigan PSAPs reported answering 6,647,344 calls on 911 lines. This figure included wireline, wireless, and voice over internet protocol (VoIP) calls. Wireless calls accounted for over 5.2 million of that total. This left many calls reaching local PSAP's with no ALI information. Correlating an address with a mobile device's location has been addressed in several ways over the years. Initially, the Federal Communications Commission (FCC) stated that all 911 calls must be relayed to a call center, regardless of the mobile phone user being a customer of the network used.
E911 Phase 1 stated wireless network operators must identify the phone number and cell phone tower used by callers within six minutes of a PSAP request.
E911 Phase 2 said they must provide the latitude and longitude of callers within a 300–meter radius under six minutes of a request by a PSAP. Phase 2 guidelines were to be met by September 11, 2012.
Keeping Up with Technology
In more recent history, the State of Michigan took steps to implement NG911 services to its local PSAPs. This infrastructure will allow people to use modern technology such as text messages, photos, and videos to help first responders identify their exact location. The benefits do not stop there. NG911 brings along with it, increased network reliability, improved network response times, and the ability to more easily transfer calls from one PSAP to another. These enhancements mean better support for people dialing or texting 911 for emergency services. According to Michigan's 911 Committee and as of June 2019, most Michigan counties have migrated or are migrating to IP-based NG911 services. At present time, more than 65% of Michigan's population are served by text-to-911 services.
The changes addressed by Public Act 30 of 2019 will assist first responders by supplying them with additional location data (See example below) that is associated with the ALI information when dialing 911. Specific requirements regarding potential changes can be found in the Guidelines for Mutli-Line Telephone Systems Document.
Example of ALI with Additional Location Data
(555) 555-1212 12:23 08/10/20
ACME MOTORS
100 MAIN RD
BUILDING B FLR 3, NW CORNR
YOURCITY, MI
123NET customers are encouraged to review the guidelines and submit any necessary changes to the 123NET Projects' Team, who can help ensure they remain compliant with 911 guideline changes when enforced after December 31, 2020.