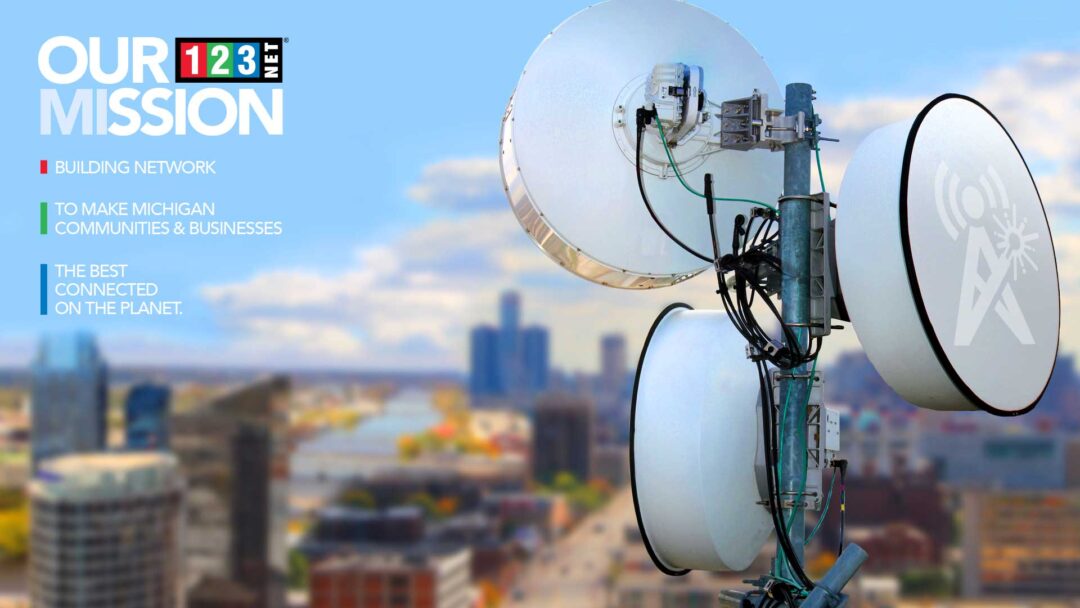 GRAND RAPIDS, Mich., 123.Net, Inc. (123NET), Michigan's premier telecommunications and internet service provider, has partnered with one of the largest national cell carriers to expand its fiber outreach in Grand Rapids. The recently completed expansion helps the carrier improve network connectivity while strengthening the organization's already expansive presence in the area.
The new fiber ring spanning 24 route miles extends 123NET's downtown fiber footprint to metropolitan Grand Rapids and beyond. Thousands of businesses across Western Michigan can now easily connect to the fastest internet service available on the market!
The fiber ring will integrate seamlessly with 123NET's Grand Rapids data center and fixed wireless PoP sites, creating a diverse network for data-hungry businesses. Using this robust network, along with outstanding customer service, the organization tailors agile, custom solutions to local Michigan businesses.
"The most exciting part about our growth in Grand Rapids is that it is demand based," said Chuck Irvin, Director of Network Development at 123NET. "Our customers need high-speed internet solutions to support their businesses and we are eager to provide them with this service."
Including the ring, 123NET has built over 50 route miles of fiber optic infrastructure in the area over the last year. Other projects include an eight-mile connection to a large radio station north of downtown and a nine mile stretch of fiber along the East Belt corridor. The organization is also planning to build a second data center in Grand Rapids.
123NET is working to bringing in local talent to support this growth. A brand new directional drilling team will be hired, along with fiber splicers and new additions to their current Grand Rapids sales team.
"While we are based in Southeastern Michigan, we still view Grand Rapids as our largest market," said Dan Irvin, President, and CEO at 123NET. "If you look at our recent investments in the city, it shows that we view it as a second headquarters rather than a branch of our company."