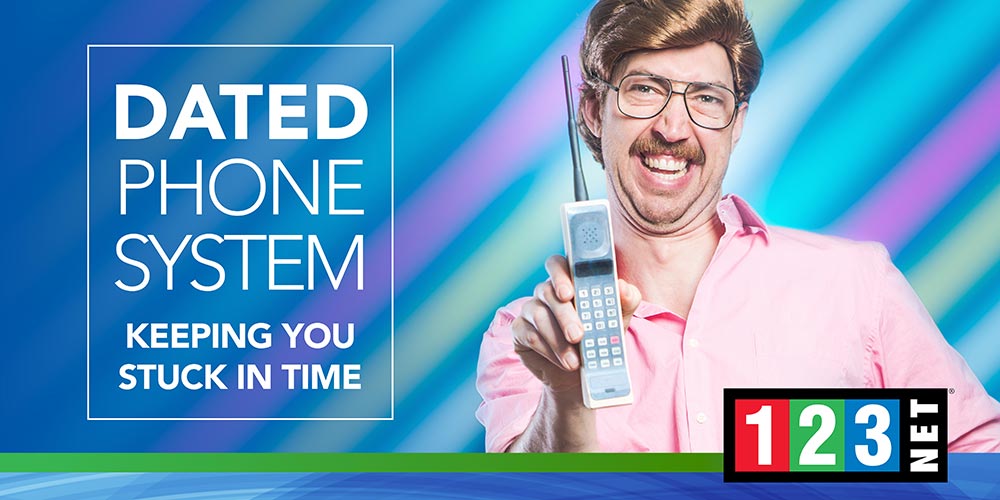 Businesses depend on their ability to effectively communicate with customers. Implementing a Hosted IP PBX voice solution will immediately limit any concerns from a technological perspective, providing the scalability needed to become a long-term voice solution.
What Is Hosted IP PBX?
Hosted IP PBX replaces a customer's premise-based PBX with the service provider's off-site equipment. The provider becomes responsible for owning and operating all the physical equipment, taking the burden off the customer. It also improves the reliability of voice and comes with 24x7x365 support.
Reliability
123NET's service is owned and operated within their Tier 3, 2(N+1) data centers, eliminating power downtime concerns. Their network is also backed by a reliable 100 Gbps+ backbone that allows maximum redundancy and on-demand bandwidth availability.
In case of emergency, customers always have the option to forward phone numbers or change routing easily through an online web portal. If Internet access is unavailable, users can also call the network operations center (NOC) at any time to enable emergency call forward.
123NET's Hosted IP PBX servers are virtual machines that run on host servers within the 123NET colocation spaces. The virtual servers are routinely replicated between multiple spaces throughout the day. If the primary PBX becomes unresponsive for any reason, 123NET can enable a backup at any time.
Flexibility
Hosted IP PBX services are great for customers with specific needs. Customers can provide access to a user control panel (UCP), allowing individuals to control the way they receive calls. One of these options is a softphone, which can be installed on a cellular device or desktop.
Find me / follow me is another useful feature that customers can use to shape the way they receive calls. Find me allows users to receive calls at multiple locations, while follow me allows users to be reached at several different phone numbers. Numbers are assigned to be called concurrently or sequentially, according to a user's scheduled activities and locations. If necessary, calls can then be sent to a voicemail of their choosing. For example, a user could set their phone to ring four times at their desk, then reach their cell phone, and then leave a voicemail in their cellular mailbox if needed.
Scalability
Companies with Hosted IP PBX systems are well equipped to support future growth because lines can be easily added or subtracted without future investments. Businesses can promptly add as many lines as their network traffic permits. This gives businesses the adaptability to manage rapid growth.
123NET's Hosted IP PBX is backed by a 99.99% network uptime Service Level Agreement. Learn more about how this solution can benefit your business here